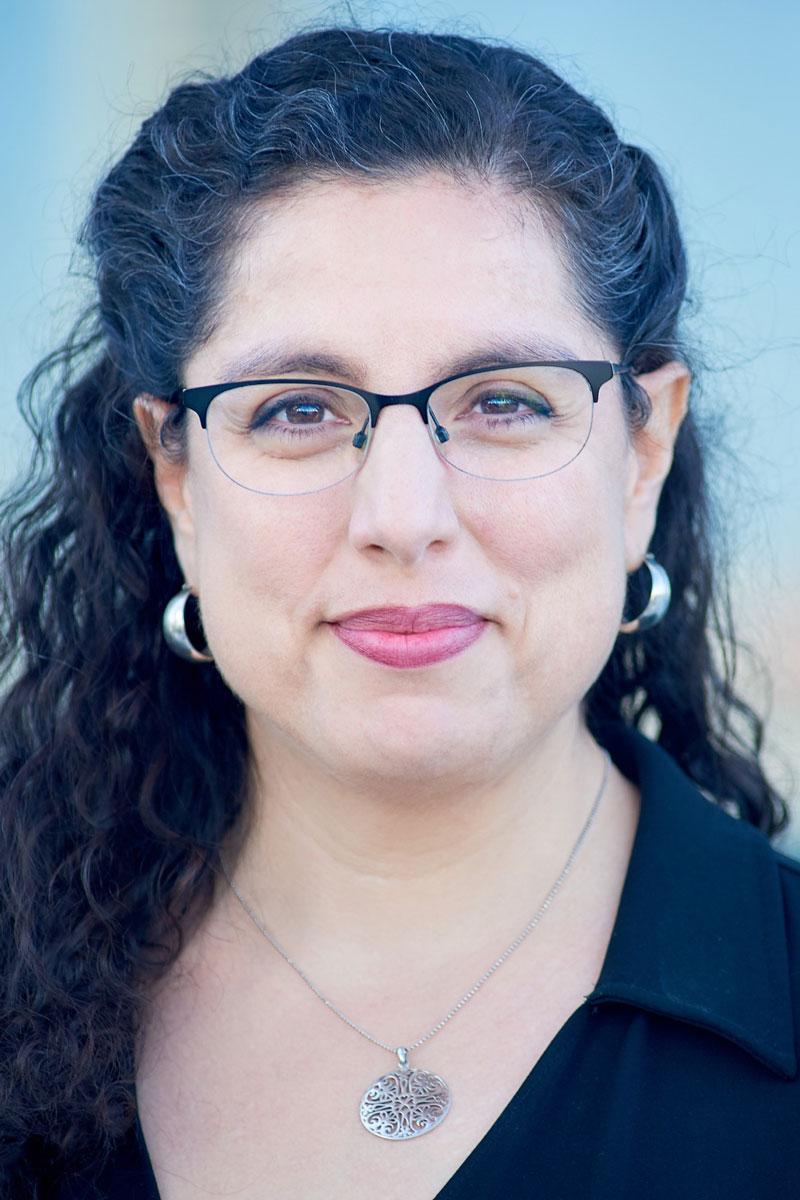 Overview
Academic Appointments
Associate Professor of Nursing at CUMC
Credentials & Experience
Education & Training
BA, 1997 Theatre, Davidson College
BSN, 2006 Nursing, Pace University
PhD, 2011 Nursing, University of Miami
Fellowship: 2014 Columbia University School of Nursing
Honors & Awards
2018, Distinguished Poster Award, AMIA Annual Symposium
2013, Harriet H. Werley Award, AMIA Annual Symposium
2008-2011, University of Miami Fellowship
2006, Academic Achievement Award (Highest GPA), Pace University
2006, Lienhard School of Nursing Advisory Board Scholarship, Pace University
2006, Patricia Mallet Memorial Scholarship, Pace University
2005, Dean's List, First Honors, Pace University
1993-1997, Myers Burlington Honor Scholar, Davidson College
1993-1997, National Merit Scholar, Davidson College
Research
Topics: Tailored health infographics, information visualization, consumer health informatics, patient education, low health literacy as a health disparity, women's preferences and decision making about childbirth, normal physiologic childbirth, planned home birth
Methods: Hybrid iterative participatory design, user-centered design, survey methodology
Grants
"Personalized Infographics to Control Teen Asthma (PICTA)," Intervention-and-Implementation Science Pilot Awards, Columbia's Irving Institute for Clinical and Translational Research, $50,000. Role: Principal Investigator. 2020.
"Tailored Infographics to Support Comprehension of Asthma Control Status Among Hispanic Adults in Primary Care," Columbia University School of Nursing Intramural Grant, $10,000. Role: Prinicipal Investigator. 2017-2018.
"Feasibility and Acceptability of an Online Maternity Education Platform," Provost's Grants Program for Junior Faculty who Contribute to the Diversity Goals of the University, Columbia University, $25,000. Role: Principal Investigator. 2015-2016.
Selected Publications
Arcia, A., George, M., Lor, M., Mangal, S., & Bruzzese, J-M. (2019). Design and comprehension testing of tailored asthma control infographics for adults with persistent asthma. Applied Clinical Informatics, 10(04):643-654. doi: 10.1055/s-0039-1693713
Arcia, A., Stonbraker, S., & Warner, E. R. A. (2019) Information needs and information seeking processes of low-income pregnant women in relation to digital maternity education resources. The Journal of Perinatal Education, 28(3), 151-162. doi:10.1891/1058-1243.28.3.151
Arcia, A., Suero-Tejeda, N., Spiegel-Gotsch, N., Luchsinger, J. A., Mittelman, M., Bakken, S., (2019). Helping Hispanic family caregivers of persons with dementia get the picture about health status through tailored infographics. The Gerontologist. doi:10.1093/geront/gnz085
Arcia, A. & George, M. (2019). Reference range number line format preferred by adults for display of asthma control status. Journal of Asthma. doi:10.1080/02770903.2019.1590597
Arcia, A., Suero-Tejeda, N., & Bakken, S. (2019). Development of pictograms for an interactive web application to help caregivers learn about the functional stages of dementia. Studies in Health Technology and Informatics (MedInfo 2019), 264, 1116-1120. doi: 10.3233/SHTI190399
Bakken, S., Arcia, A., Woollen, J. (2019). Promoting Latino self-management through use of information visualizations: A case study in New York City. Information Services and Use, 39, 51-58. doi:10.3233/ISU-180029
Arcia, A., Woollen, J., & Bakken, S. (2018). A Systematic Method for Exploring Data Attributes in Preparation for Designing Tailored Infographics of Patient Reported Outcomes. eGEMs (Generating Evidence & Methods to improve patient outcomes), 6(1): 2, 1-9. doi:10.5334/egems.190
Arcia, A. (2017). Time to push: Use of gestational age in the electronic health record to support delivery of relevant prenatal education content. eGEMs (Generating Evidence & Methods to improve patient outcomes), 5(2), Article 5. doi:10.13063/2327-9214.1281
Stonbraker, S., Arcia, A., Halpern, M., & Larson, E. (2017). What the rest of the world should know about HIV: Perceptions from adults living with HIV in the Dominican Republic. Journal of the Association of Nurses in AIDS Care, 28(6), 977-983. doi:10.1016/j.jana.2017.06.009
Arcia, A., Suero-Tejeda, N., Bales, M. E., Merrill, J. A., Yoon, S., & Bakken, S. (2016). Sometimes more is more: Iterative participatory design of infographics for engagement of community members with varying levels of health literacy. JAMIA, 23(1), 174-183. doi:10.1093/jamia/ocv079
Cortés, Y. I., Arcia, A., Kearney, J., Luchsinger, J., & Lucero, R. J. (2017). Urban-dwelling community members' views on biomedical research engagement. Qualitative Health Research, 27(1), 130-137. doi:10.1177/1049732315627650
Lucero, R. J., Kearney, J., Cortés, Y., Arcia, A., Appelbaum, P., Fernández, R. L., Luchsinger, J. (2015). Benefits and risks in secondary use of digitized clinical data: Views of community members living in a predominantly ethnic minority urban neighborhood. AJOB Empirical Bioethics, 6(2), 12-22. doi:10.1080/23294515.2014.949906
Arcia, A., Velez, M., & Bakken, S. (2015). Style Guide: An interdisciplinary communication tool to support the process of generating tailored infographics from electronic health data using EnTICE3. eGEMs (Generating Evidence & Methods to improve patient outcomes), 3(1), Article 3. doi:10.13063/2327-9214.1120
Arcia, A. (2015). U.S. Nulliparas' Reasons for Expected Provider Type and Childbirth Setting. Journal of Perinatal Education, 24(1), 61-72. doi:10.1891/1058-1243.24.1.61
Arcia, A. (2014). Facebook advertisements for inexpensive participant recruitment among women in early pregnancy. Health Education & Behavior, 41(3), 237-241. doi: 10.1177/1090198113504414
Arcia, A., Bales, M. E., Brown, W., III, Co, M. C., Jr., Gilmore, M., Lee, Y. J., … Bakken, S. (2013). Method for the development of data visualizations for community members with varying levels of health literacy. AMIA Annual Symposium Proceedings, 2013, 51-60. Winner of the Harriet H. Werley Award for paper making the greatest contribution to advancing the field of nursing informatics. Nominee, Distinguished Paper Award.
Arcia, A. (2013). U.S. nulliparas' perceptions of roles and of the birth experience as predictors of their childbirth preferences. Midwifery, 29, 885-894. doi: 10.1016.j.midw.2012.10.002
De Santis, J. P., Arcia, A., Vermeesch, A., Gattamorta, K. A. (2011). Using structural equation modeling to identify predictors of sexual behaviors among Hispanic men who have sex with men. Nursing Clinics of North America, 46(2), 233-248. doi: 10.1016/j.cnur.2011.02.010