Samantha Stonbraker, PhD, MPH, RN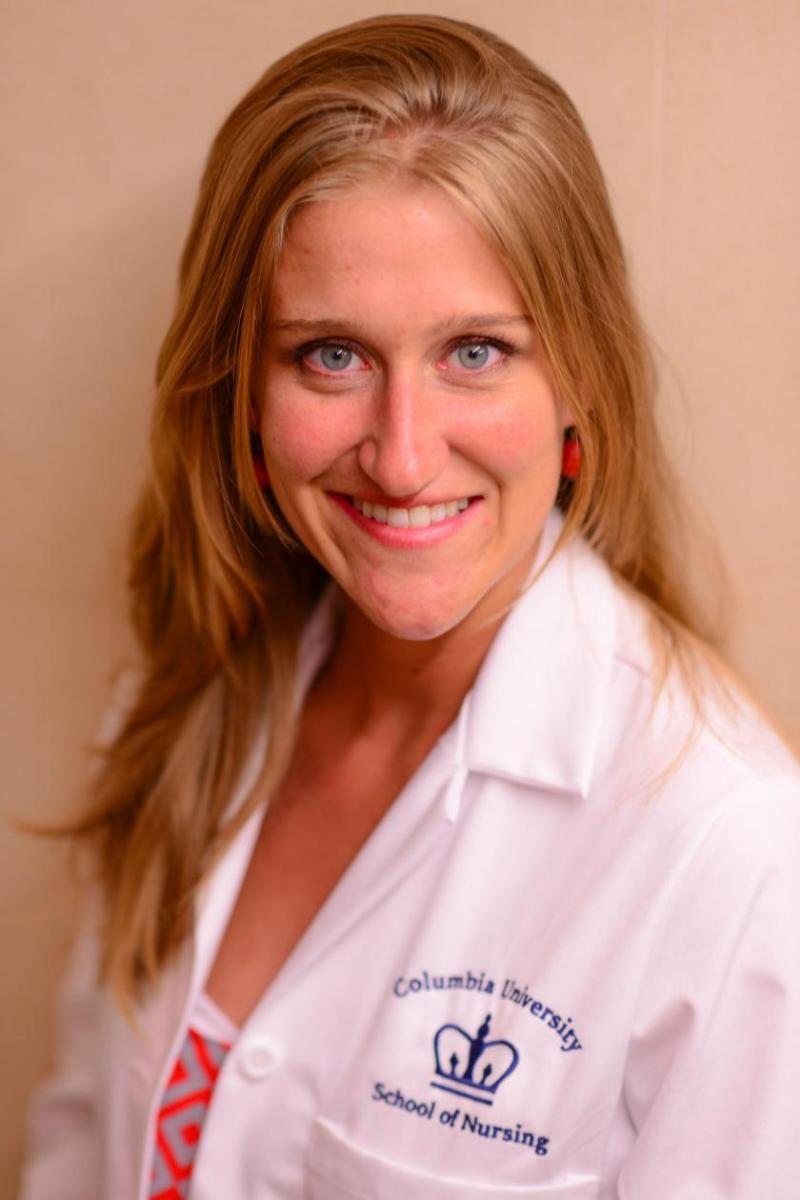 Overview
Academic Appointments
Associate Research Scientist in the School of Nursing
I am dedicated to designing and conducting research to improve health outcomes and reduce health disparities in Spanish-speaking, medically underserved populations. For over a decade, I have sought a wide variety of training and research experiences, both domestically and internationally, to develop and enhance the skillset I needed to effectively generate positive change with these individuals and their communities. I completed a Masters in Public Health at Boston University School of Public Health, with a focus on International Health, to learn how to manage/interact with health care services and systems in limited-resource settings. Then, to complement my population level understanding of health, I was eager to acquire the clinical knowledge and skills that lead to high-quality patient care. I earned my Bachelors of Science in Nursing from Columbia University School of Nursing (CUSON), then continued into their PhD program, where I had the opportunity to acquire advanced research training and skills as a fellow on the Training on Interdisciplinary Research to Prevent Infections training grant (T32 NR013454).
My multi-method dissertation focused on how adult persons living with HIV, being seen at Clínica de Familia La Romana (CFLR) in the Dominican Republic (DR), seek, interact with, and use health information. Findings led to improved clinical services, were disseminated via multiple peer-reviewed publications, and were presented at scientific conferences in the United States (US) and in local venues in the DR. For my postdoctoral training, also through CUSON, I was a fellow on the Reducing Health Disparities through Informatics (T32 NR007969) training grant where I learned how to develop informatics innovations and incorporate them into culturally appropriate and ethically conducted research. My postdoctoral research aimed to develop an informatics-based intervention (infographics) to help facilitate clinical, HIV-related clinician-patient communication. During my postdoctoral fellowship, I spent most of my time at my research site in the DR, where I also served as the Director of Research. Through this position, I was able to gain extensive experiences leading multicultural and multidisciplinary research projects, as I oversaw over 30 research projects of varying sizes, methodologies, and topics. There was a heavy mentoring component to this role, as I guided more than 25 student projects, which were presented at the Clinic, at scientific conferences, or published in peer-reviewed journals.
Currently, I am assessing the feasibility of using the infographics I developed during my postdoctoral fellowship to improve clinician-patient communication and patient outcomes in diverse clinical settings, both in the DR and the US (K99 NR017829). Simultaneously, I am automating the same set of infographics by developing a Substitutable Medical Applications and Reusable Technology (SMART)® Application (app) that is compatible with the Fast Healthcare Interoperability Resources (FHIR),® the standard for communicating between apps and electronic health records (EHR) via an application programming interface (API). The resultant SMART on FHIR app will enable health care providers to access evidence-based visualization aids to facilitate HIV-related clinician-patient communication during clinic visits.
Credentials & Experience
Education & Training
MPH, 2012 International Public Health, Boston University School of Public Health
BS, 2013 Nursing, Columbia University School of Nursing
PhD, 2016 Nursing, Columbia University School of Nursing
Fellowship: 2018 Columbia University School of Nursing
Research
Grants
REDUCING HEALTH DISPARITIES THROUGH INFORMATICS (Federal Gov)

Jul 1 2017 - Jun 30 2022
INFORMATION VISUALIZATIONS TO FACILITATE CLINICIAN-PATIENT COMMUNICATION IN HIV CARE (INFO VIZ: HIV) (Federal Gov)

Sep 1 2018 - Aug 31 2020
VALIDATION OF NURSE PRACTITIONER PRIMARY CARE ORGANIZATIONAL CLIMATE QUESTIONNAIRE (Federal Gov)

Sep 30 2011 - Dec 31 2013
Selected Publications
Stonbraker, S., Porras, T., Schnall, R. Patient preferences for visualization of longitudinal patient-reported outcome data. Journal of the American Medical Informatics Association. (In press) DOI: ocz189.
Stonbraker, S., Halpern, M., Bakken, S., Schnall, R. Special Section on Visual Analytics in Healthcare: Developing infographics to facilitate HIV-related patient-provider communication in a limited-resource setting. Applied Clinical Informatics. 2019;10:597-609.
Stonbraker, S., Richards, S.D., Halpern, M., Bakken, S., Schnall, R. Priority education topics to support HIV self-management during clinical encounters in limited-resource settings. Journal of Nursing Scholarship, 2019;51(2):168-177.
Stonbraker, S., Smaldone, A., Luft, H., Cushman, L.F., Lerebours Nadal, L., Halpern, M., Larson, E. Associations between health literacy, HIV-related knowledge, and information behavior among persons living with HIV in the Dominican Republic. Public Health Nursing, 2017;35(3):166-175.