The Leaders We Need: Campaign for Scholarship and Student Support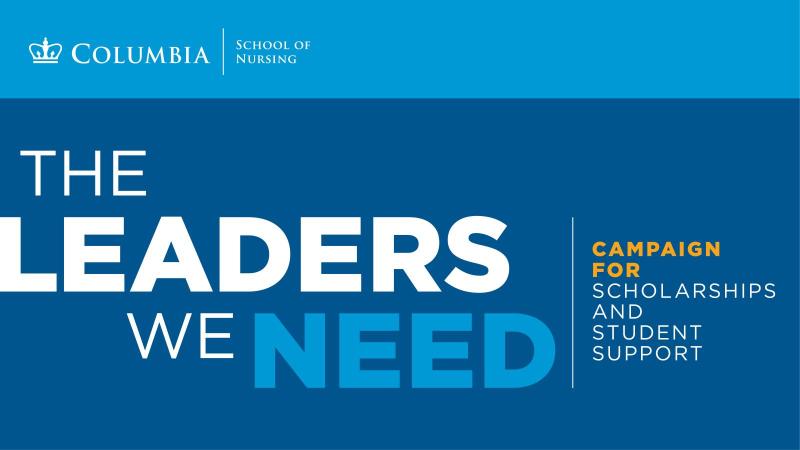 Join us and support Columbia Nursing's The Leaders We Need Campaign to fund scholarships and fuel other student-supporting tools and resources.  With your support, we're developing the leaders we need now and in the future. Together, we are advancing nursing to advance health for all. Our goal is $30 million. Gifts given to any Columbia Nursing fund will count toward this goal.
Together we can:
Expand Educational Opportunity
By offering even more financial aid, we open doors to more students and reduce obstacles to enrollment. Columbia Nursing is committed to equity in our admissions process. 90% of our students currently receive financial aid.
Champion Health Equity
Your support equips and empowers nurse leaders to focus on solutions where they are needed most, addressing health disparities and improving health outcomes in communities around the world.
Advance Innovation
The role nurses play as care providers and policy shapers continues to grow — and so does the need for nurse leadership to meet the challenge. We continue to innovate so that our students will be prepared to lead impactful, evidence-based approaches around the world.
Contact:
To learn more about how you can support The Leaders We Need, please contact Caitlin White, Director of Development at cnw2127@columbia.edu.