International Visitors
Join our Efforts to Improve Global Health and Health Care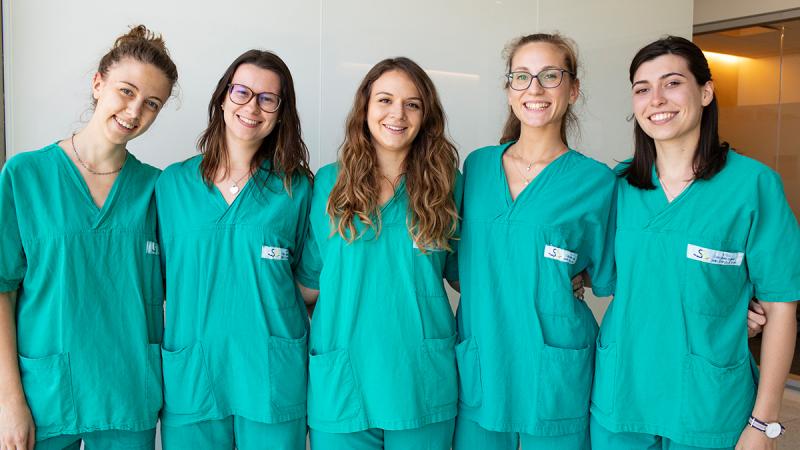 In the spirit of our global mission to facilitate education, clinical care, and research by fostering strategic partnerships that advance the practice of nursing at home and abroad, Columbia University School of Nursing welcomes visiting faculty and graduate student scholars.
Both short (e.g., 1 day, 3 to 6 weeks) and long-term (up to 12 months) guests are invited to help realize the school's goal of helping to improve the world's health through education, service, practice, and research.
Applying to be a visiting scholar
Please allow six to twelve months for the application process and other requirements. International visitors need to allow time to apply for a visa or the visa waiver program.
Excellent English language skills are essential for a productive visit and for visiting scholars to fully participate in the intellectual and social life at Columbia. Due to space and faculty limitations, we cannot accept all applications.
To initiate the application process, please complete the Columbia University School of Nursing International Visitor Request Form. To ensure a timely response, please be sure to complete all fields in the form. A staff member will contact you to provide additional information or answer your questions.
Requirements
Your application requires that you provide:
Curriculum vitae
Cover letter that states your purpose and goals
Documentation of English proficiency such as The TOEFL-IBT (Test of English as a Foreign Language) with a minimum score of 92; International English Language Testing System (IELTS) with a minimum score of 7.0. If you have completed a year or more of your post-secondary education in a program taught in English, we may wave this requirement.
We will review your application based on:
The goals, objectives, and areas of scholarly interest for the visit;
Your English language proficiency;
The planned dates and length of your stay;
Availability of a suitable faculty mentor; and,
Availability of workspace and other resources.
We will contact you within 2 to 3 weeks to:
Obtain more information if necessary;
Connect you with potential faculty mentor(s);
Arrange a video conference call with the Director of Global Health Research and a faculty mentor to discuss details of a possible visit;
Inform you of the visiting scholar fee; or
Decline your request and explain why.
If your application is approved, then we will inform you and your faculty mentor, as well as the school's Offices of Research and Scholarship, Human Resources, and Operations and Finance. An Office of Global Health Research staff member will coordinate your visit and inform you of the program fees.
Please note that we cannot arrange clinical or hospital rotations.
To apply or learn more about our visiting scholar program, please contact songlobal@cumc.columbia.edu