Sustainability
Working Towards a Greener Tomorrow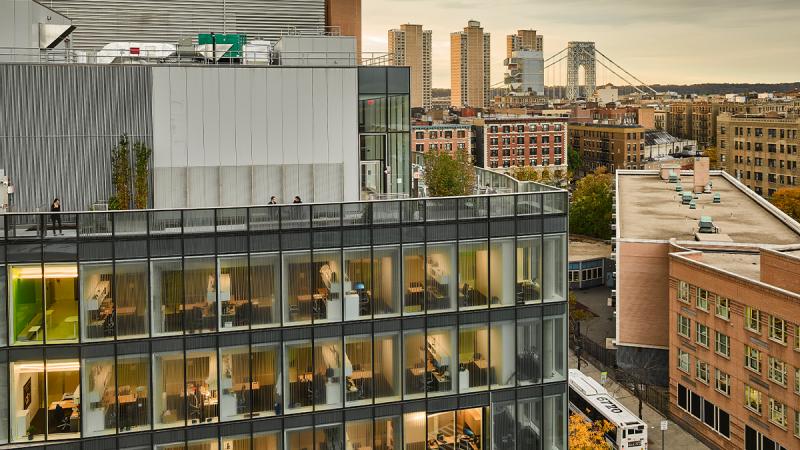 As a part of the University-wide Sustainable Columbia initiative, Columbia University School of Nursing is committed to creating and maintaining a sustainable learning and work environment for students, faculty, and staff.
We aim to do our part in reducing Columbia's carbon footprint and helping to create a greener, more sustainable planet for all. We are accomplishing this goal by committing to plan, develop, implement, and measure strategic sustainability initiatives and foster a long-term culture of sustainability across the school.
Our efforts include:
Reducing paper and office supply waste by printing less and increasing use of electronic documents
Promoting recycling and the use of 100% recycled products
Encouraging the daily use of reusable cups, dishware, and utensils
Reducing the amount of carbon emissions emitted by delivery trucks on campus by consolidating supply orders
Enabling power management settings on electronic equipment for energy savings
Installing energy-efficient lighting, motion light sensors, and utilizing natural lighting to save energy
Using low-flow appliances to reduce water waste
Using environmentally friendly cleaning products
Promoting sustainable commuting options such as carpooling, biking, and public transit
Learn more about our workplace sustainability efforts.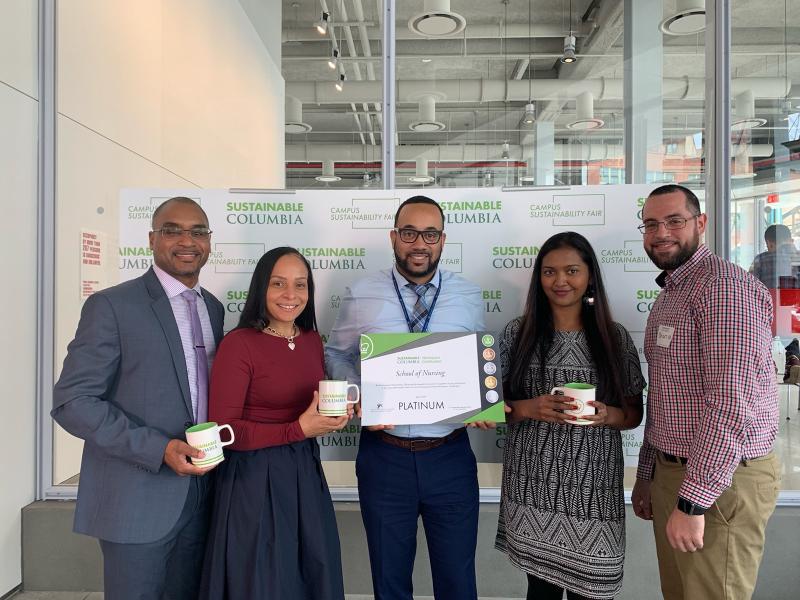 Sustainability Awards
In the fourth year since the launch of the Sustainable Columbia initiative in 2016, Columbia Nursing received a PLATINUM Workplace Certification by the Columbia Office of Environmental Stewardship for our sustainability efforts. This was the highest level of certification awarded amongst Columbia University schools. Categories measured for the award included waste, energy, water, transportation, and more.
Columbia Nursing's new building, which was completed in July 2017, was certified by the U.S. Green Building Council (USGBC) as a LEED Gold Project, joining a select group of leaders in the built environment. Available for all building types, LEED, or Leadership in Energy and Environmental Design, provides a framework to create healthy, highly efficient and cost-saving green buildings. LEED certification is a globally recognized symbol of sustainability achievement.