Civility Statement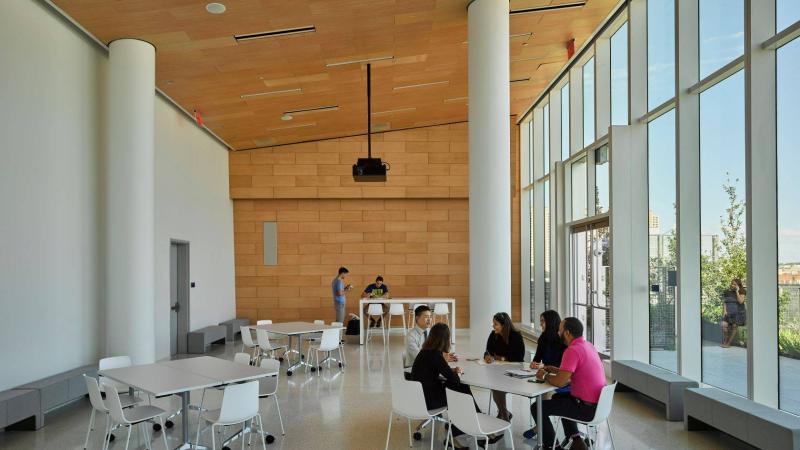 Columbia University School of Nursing developed and adopted this civility statement in 2015. This message serves to support the school's larger mission to create and ensure a respectful and professional environment for its community.
---
We, the members of the Columbia University School of Nursing, as part of our mission to engage in state-of-the-art education, research and clinical practice,
Promote a work environment of mutual respect and collaboration for all members of the Columbia University School of Nursing community;
Uphold the honor and dignity of each student, faculty, staff, patient, client, and visitor in all  of our interactions;
Promote an environment of inclusiveness where diversity is embraced and celebrated in a climate of tolerance, transparency, accountability, and fair and honest communication; and
Engender a community in which all persons can work and learn together to promote the highest level of intra- and inter-professional collaboration.
Our vision and values build on the Columbia University Code of Conduct: "Respect is a central principle that governs interactions between people at Columbia University.  Respect should be present in verbal and written communications.  Respect should be shown at meetings, on the telephone, and in electronic exchanges."
In the School of Nursing, this is reflected, for example, by
Listening to others' points of view and respecting differences in views and opinions
Giving others full attention when they are speaking
Being respectful of others' privacy
Refraining from gossip
Treating others with dignity and expecting the same in return
As members of our School community, we are responsible and empowered to seek and provide mutual support and assistance to assure that these values are reflected in our daily work and professional encounters.
For more information on this statement, connect with our Office of Diversity & Cultural Affairs