Message From the Dean
Lorraine Frazier, PhD, RN, FAAN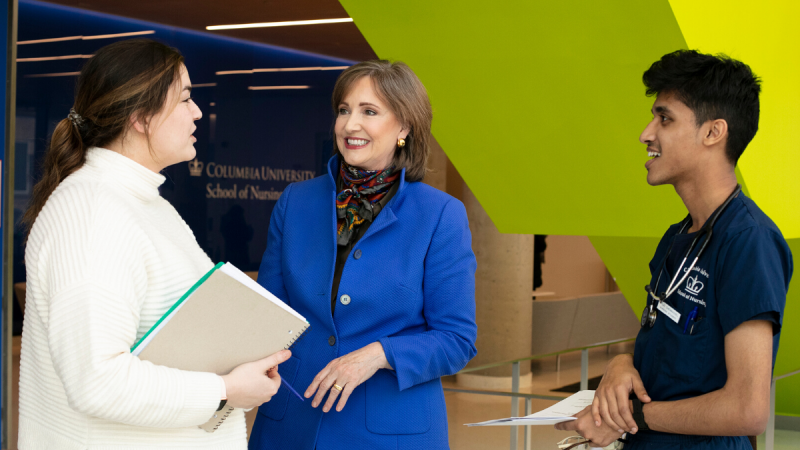 The past few years have shown that health care is at an inflection point, in the United States and across the world. To move forward, we need broader perspectives and bolder approaches that consider the complexities of our moment, while championing the compassion and care that all patients need.
At Columbia University School of Nursing, we believe in the power and potential of nurses to advance health. That's why, for over a century, we have prepared nurses who take the lead at all levels and across all specialties.
As one of the world's preeminent centers for nursing education, research, and practice, we develop and share comprehensive solutions to health care's most urgent questions, advancing nursing as a field and driving better health and wellbeing for all.
In all we do, from education to research to policy to practice, we are committed to challenging inequities and championing social justice. We view health as a human right, which is why, across our School, we intentionally focus on groups that have been historically marginalized or lack access to affordable, quality care. From Washington Heights to Kathmandu, we build deep relationships
with communities so that we can learn from them and adapt to meet their specific health needs.
Whether you join Columbia Nursing as a student, clinician, faculty or staff member, you contribute to an enduring legacy of excellence in innovation, education, and leadership. Together, we will move health forward, for all.
Lorraine Frazier, PhD, RN, FAAN
Dean, Columbia University School of Nursing
Mary O'Neil Mundinger Professor of Nursing
Senior Vice President, Columbia University Irving Medical Center