Admissions at a Glance
Program Information and Application Deadlines
Please review the detailed information provided for each of the nursing programs, including admission information and curriculum.
Join our mailing list and receive our digital brochure:
Attend an Event
Attend an event to learn more about our programs and deadlines.
Attend an Event
What is it like to be a student at Columbia Nursing?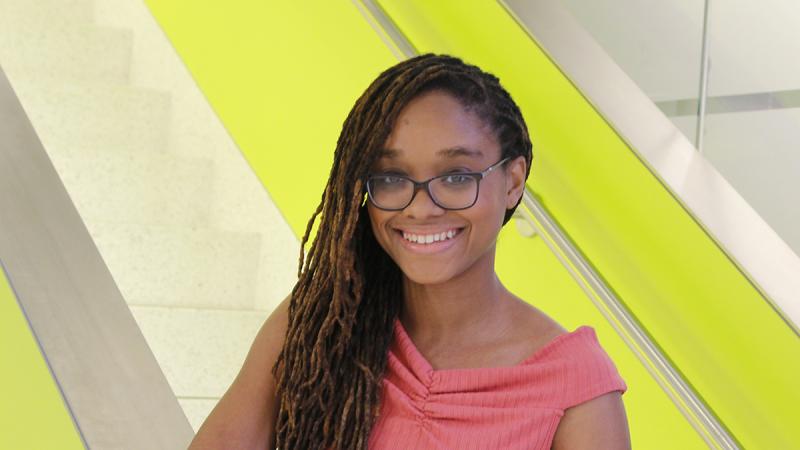 View Our Student Profiles
Contact the Office of Admissions
Walk-in Hours: Mon, Tue, and Fri: 10:00 AM - 4:00 PM
Appointments Only: Wed and Thu: 10:00 AM - 4:00 PM
Note: We are not accepting any walk-ins or in-person appointments until further notice.
General FAQ
Columbia Nursing does not offer part-time academic programs. However, many of our programs allow students to work in some capacity, typically part-time or per diem.
Columbia Nursing accepts up to nine credits of coursework for Advanced Standing. Once accepted into the program and prior to the start of classes, accepted students are provided information regarding how to apply for Advanced Standing.
The Office of Global Health works with students who would like to seek an opportunity to study abroad. The countries with which Columbia Nursing has partnerships include, but are not limited to: the Dominican Republic, Jamaica, Mexico, Spain, Nepal, Italy, and Malawi.
For questions on opportunities, please email globalfellows@cumc.columbia.edu.
Yes! Columbia University offers limited on-campus housing opportunities for Columbia University Irving Medical Center students in addition to off-campus housing resources. For more information on housing, visit our Office of Housing Services website.
Admissions FAQ
Columbia Nursing considers all components of the application during the review process. This, in turn, is a balanced review of the applicant's experiences, attributes, and academic metrics which includes a balanced evaluation of an applicant's experiences, attributes, and academic metrics.
There is no minimum grade point average (GPA) required for our programs.
Columbia Nursing uses the cumulative GPA achieved at the institution from where you completed your degree or where you completed the majority of your degree credits. We do not combine the GPA achieved if an applicant attended multiple institutions.
Please note that applicants are required to submit transcripts for all institutions attended regardless of its relevancy to a nursing program.
Columbia Nursing does not require the GREs for admission into our academic programs, except for applicants who are applying to the PhD program.
Prerequisite courses are required to be completed prior to the start of classes in the program, not by the application deadline.
Unfortunately, no exceptions are granted on the minimum prerequisite course grade. Applicants will need to retake the course if they do not meet the minimum grade requirement.
Yes, we will consider the higher grade when reviewing prerequisite courses up until a decision has been made on the application. If you retake a course after the application deadline and it is not reflected on the application, please ensure to contact the Office of Admissions to update your application accordingly.
The only course that has an "expiration date" is Statistics which must have been completed five years prior to the start date of the program you are applying to (i.e. for Summer 2022 start, Statistics must have been completed no earlier than Spring 2017).
Labs are not required for the prerequisite courses. However, please check with the state in which you anticipate to gain licensure in to determine whether the completion of lab courses are required in order to be licensed in that state.
Applications are open in June for a program that starts the following year. For example, applications for programs starting in 2022 are available in June 2021.
No, we do not accept applicants on a rolling basis as our programs operate on a cohort model.
Applications are reviewed by an admissions committee composed of program directors, faculty, and admissions staff.
Letters of recommendations should be written by supervisors, professors, or advisors who know you well and who can speak to your skills. For more information on the recommendation letters, please ensure to review our application requirements.
Decision letters are posted to the online application. Once decisions are made, an email will be sent to the applicant to log into their account to view their decision.
During application review, the admissions committee may decide to waitlist an application. If so, waitlisted applicants will be notified of their status. Waitlisted applicants must electronically submit the Waitlist Intent Form (which is attached to their decision letter) in order to indicate their intent to be placed on the waitlist. Applicants who have been waitlisted are welcome to submit any updates to their application (i.e. resume or prerequisite updates) through the electronic application portal. If the admissions committee decides to accept applicants from the waitlist, applicants will be notified accordingly. Applicants may be accepted off of the waitlist up until New Student Orientation.
Absolutely. If your application is denied admission, you can apply to the program again the following year. We encourage applicants who seek to reapply to review the components of their previously submitted application in order to increase their competitiveness. For questions, please contact the Office of Admissions.