WHO Collaborating Center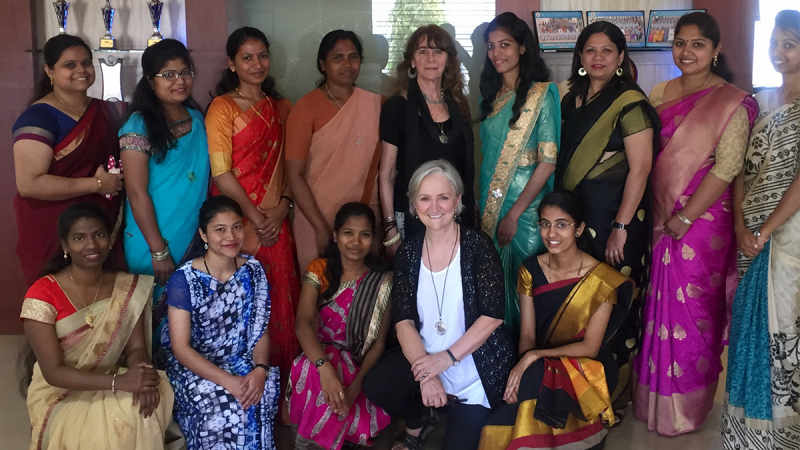 For the past 25 years, Columbia University School of Nursing has been designated as a Pan American Health Organization/World Health Organization (PAHO/WHO) Collaborating Center, initially for Nursing and Midwifery, and currently for Advanced Practice Nursing. This prestigious designation recognizes the school's expertise and commitment to advanced practice nursing as one of only 44 such centers worldwide.
As a WHO Collaborating Center, Columbia Nursing is well-positioned to collaborate with global nurse leaders as they forge a deeper understanding of the political, economic, and cultural factors affecting health care worldwide.
The center seeks to raise awareness of nurses' responsibilities to address the world's health challenges and participate at the leadership level to implement health policy to promote global health justice.  With its global partners, the center responds to needs in areas such as advanced practice nursing, research, and health technologies.
The focus of its work is based on the designated Terms of Reference (TORs) with PAHO/WHO during January 20, 2019 – January 20, 2023:
Support PAHO/WHO to build capacity to strengthen the response of the health sector through the identification and application of core competencies for an advanced practice nursing (APN) model.
Support PAHO/WHO to strengthen the health sector in human resources through regional expertise development of nursing and midwifery research in Latin America and Caribbean Member States.
Support PAHO/WHO to build capacity of human resources for health development with expanded knowledge and application of e-learning/informatics in nursing and midwifery.
Visit the WHO website to learn more about WHO Collaborating Centers.
WHO Nursing Reports
State of the World's Nursing Report (2020)
Global Strategic Directions for Strengthening Nursing and Midwifery (2021-2025)