Palliative Care Throughout the Lifespan for Advanced Practice Registered Nurses (APRNs)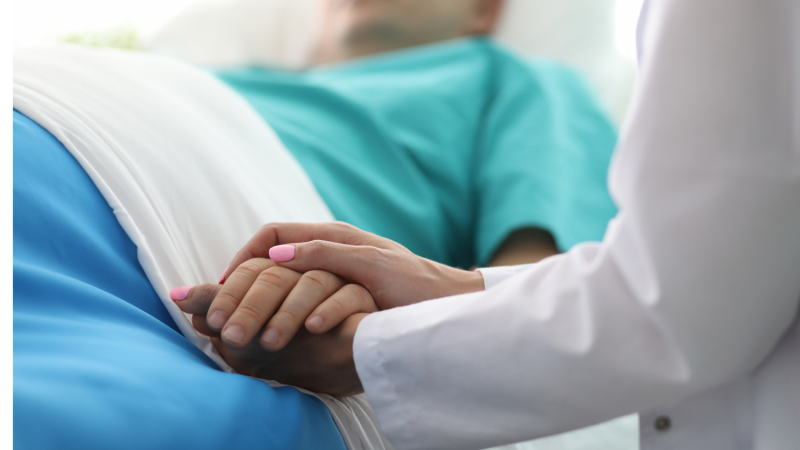 In response to growing numbers of elderly persons with advanced disease as well as young people living into adulthood with chronic, life-limiting illness, the National Academies of Sciences, Engineering and Medicine in 2020 proposed the development of university-based palliative care programs to provide in-depth, specialized preparation for competency-based certification for mid-career nurses. Also in 2020, the COVID-19 pandemic began, raising a host of issues around complex medical management and racial/ethnic disparities in health and health care and adding urgency to the need for experienced APRNs to have robust academic and clinical education in palliative care.
This certificate program takes a true lifespan approach addressing palliative care for perinatal, pediatric, adult and geriatric patients and families. Instructors are practicing Columbia Nursing faculty with specialty certification.
APRNs who complete the CPA in palliative care will gain the knowledge and skill to provide evidence-based, competent, and compassionate care to patients and families as well as support to caregiver colleagues. This CPA program provides APRNs fellowship level academic preparation while continuing to practice. To reach a wide national and international audience of APRNs, the 12-credit certificate program will be offered online in a synchronous and asynchronous format.
Upon completion you will:
Be positioned to champion palliative care nursing in clinical settings and schools of nursing. 
Become a member of the palliative care nursing community, committed to setting and upholding evidenced-based clinical practice to move the field forward. 
I initially enrolled in the course so that I could offer a more comprehensive approach to my patients in my current role as a neurology NP in aging and dementia.  I was also eager to obtain the didactic foundation to work as a direct provider in palliative care and hospice in the future.  I look forward to becoming a provider who can care for my patients throughout the remaining span of their lives.
 Sigrid Gabler, PhD, MS '14
Faculty
Penelope R Buschman, MS,RN,PMHCNS-BC,FAAN

Patricia Maani Fogelman, DNP, ACHPN, FNPC

Marlene E McHugh, DNP, DCC, FNP/AGACNP-BC, ACHPN, FPCN, FAAN

Ryan Murphy, MSN, RN, AGNP-C, ACHPN

Mary Tresgallo, DNP, MPH, FNP-BC, ,ACHPN
Distinguished Lecturers
Vanessa Battista, DNP, MBA, MS, RN, CPNP-PC, CHPPN, FPCN

Constance Dahlin, MSN, ANP-BC, ACHPN, FPCN, FAAN

Betty Ferrell, RN, PhD, MA, CHPN, FPCN, FAAN

Frances T McCarthy, MS, RNC-NIC, CPLC

Deanna Schneider, DNP, CPNP-PC/AC
Courses
Course ID
Course Name
Credits
Description
NURS8749N
Introduction to Palliative Care
2
This advanced level course introduces the Advanced Practice Registered Nurse to palliative care from a historical, programmatic, and global perspective. The course will provide opportunities for the exploration of personal values and beliefs related to palliative care.
NURS8752N
Palliative Care Throughout the Lifespan I
3
This advanced level course is designed to prepare Advanced Practice Registered Nurses to offer evidence-based and compassionate palliative care to patients and families throughout the lifespan from birth to end of life and across settings. Attention will be given to health equity.
NURS8753N
Palliative Care Throughout the Lifespan II
3
This advanced level course focuses on issues in the clinical management of palliative care and provides the Advanced Practice Registered Nurse opportunities to integrate population based clinical knowledge, theory and research findings into assessment and management of patients and families across settings. Attention will be given to health equity. 
NURS8754N
Seminar in Palliative Care Throughout the Lifespan
4
This advanced level case-based seminar for the Advanced Practice Registered Nurse continues to build evidence-based knowledge, providing a context in which to apply techniques of communication, assessment and management of pain and complex symptoms in chronic and life limiting illness that is focused on pediatric, lifespan, or adult/geriatric populations across settings.