Annual Fund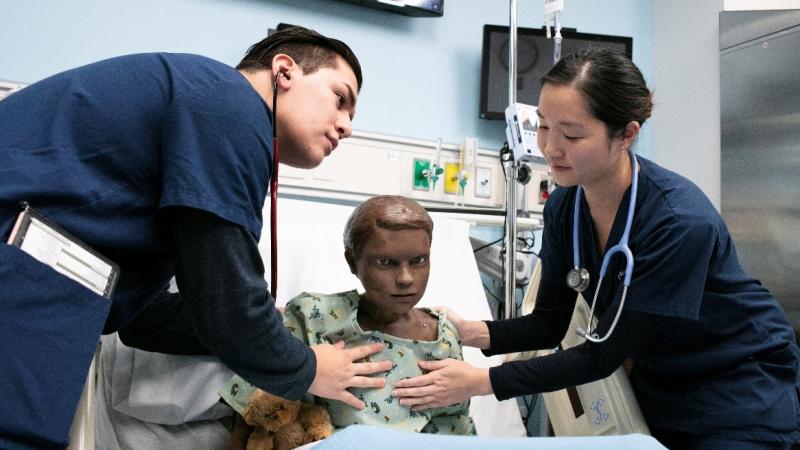 Support the next generation of nurse leaders with your gift to Columbia Nursing's Annual Fund. Your generosity ensures extraordinary students with diverse experiences can attend Columbia Nursing and pursue careers in communities most impacted by gaps and inequities in health care.​ 100% of your gift supports students.
Student Scholarship Fund
Help fund scholarships to enable more students to become the leaders we need.  90% of our students receive financial aid.  Your support reduces student debt and opens doors to enrollment.  Gifts starting at the $5,000 level help fund a student for one year and provide the opportunity for a one-year named scholarship
Make a Gift to the Student Scholarship Fund
---
Global Fellows Fund
Make a gift to the Global Fellows Fund to enable students to have a global clinical experience of a lifetime.  Your contribution will enable them to immerse themselves in a different health care system and learn how other countries practice nursing, surmount limited resources and develop sound models of care.
Over 50 students receive Global Fellowships each year.  Global Fellowships have taken place in: La Romana, Dominican Republic; St. Augustine, Trinidad and Tobago; Kingston, Jamaica; Amman, Jordan; Turin, Italy; Pamplona, Spain; Panchgani and Bengaluru, India; Beersheba, Israel; Banjul, The Gambia; Lilongwe, Malawi; Nairobi, Kenya; and Lusaka, Zambia.
Make a Gift to the Global Fellows Fund
---
Dean's Discretionary Fund
Provide the dean with the flexibility to address students' most pressing needs. Your gift will help support the Pathways to Leadership and Advancement in Nursing (PLAN) program that provides students with the personalized resources to excel and become the next generation of health care leaders to transform nursing.  PLAN offers tuition relief, academic support and career coaching, with the goal of strengthening the pool of graduate-prepared nurses focused on social justice and health equity in underrepresented communities. 
100% of PLAN Scholars graduate with 75% continuing onto the Doctor of Nursing Practice program.
Make a Gift to the Dean's Discretionary Fund
Annual Fund donors who make a gift at the $500 level* and above are recognized in the Dean's Leadership Society. 
*We are delighted to offer a special membership to the Dean's Leadership Society at the $250+ level for recent Columbia Nursing graduates of classes 2011-2022.
---
Joan Hagan Arnold, BS '69, Glen Cove, New York
Vanessa Battista, MS'08, Philadelphia, Pennsylvania
Daniel D. Billings, DNP '18, Forest Hills, New York
Don Boyd, PhD'17, Bronx, New York
Christa Simpson Heinsler, BS '76, Rochester, New York
Kevin Daugherty Hook, BS '98, Haddon Township, New Jersey
Chair
Denise Houghton, BS '78, Belle Mead, New Jersey
Maria Magliacano, MS'06, New Canaan, Connecticut
Marty Cohn Romney, MS '81, Elkins Park, Pennsylvania