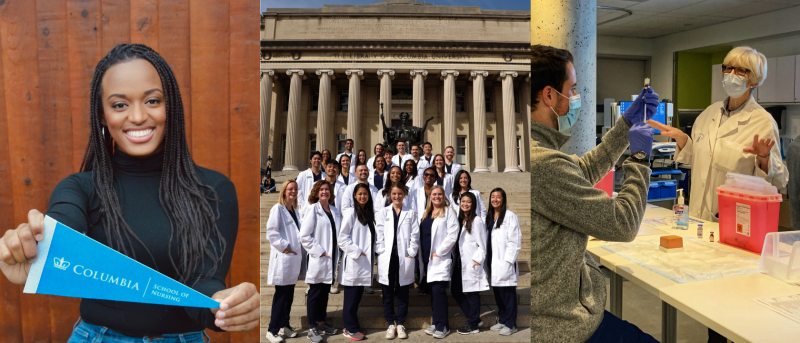 Posted January 2021
We're honored to join the effort in vaccinating against COVID-19!

Here, Assistant Professor Maura Abbott (top, second from right) and a team of DNP-FNP program students pose at the @armorynyc in #WashingtonHeights, where they are administering first dose vaccines to eligible faculty, students, and staff.

Abbott said, "A moment of pure joy! It is a privilege to be able to volunteer to vaccinate our community."
Posted May 2021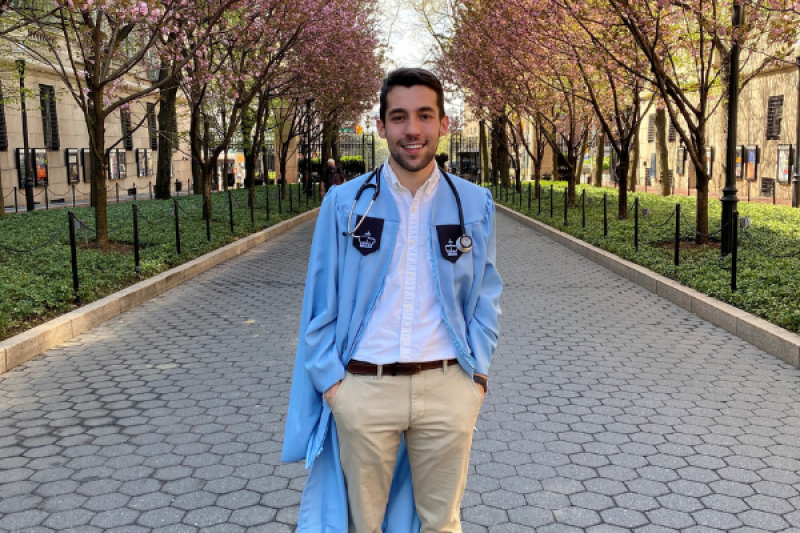 MDE graduate Aaron Yagoda, who will be continuing on to the Doctor of Nursing Practice Family Nurse Practitioner program, plans to work as an RN in an inpatient setting after graduation. He cared for COVID-19 patients this winter as a nurse technician, and helped administer COVID vaccines at the Armory.

He said, "We began our nursing careers online, during a global pandemic, in a country reckoning with a wave of violent racism, and carried on. That's really something."
Read his full profile in anticipation for next week's Nursing Commencement ceremonies. #RoarLions2021
Posted June 2021
Did you know our @ColumbiaDoctors Primary Care Nurse Practitioner Group was the first practice in Upper Manhattan to offer a full range of LGBT-specific services? Our providers have expertise in inclusive LGBTQIA health care and work with individuals to develop a comprehensive and personalized health plan, integrating primary care and behavioral health services. Learn more in honor of #PrideMonth.
Posted April 2021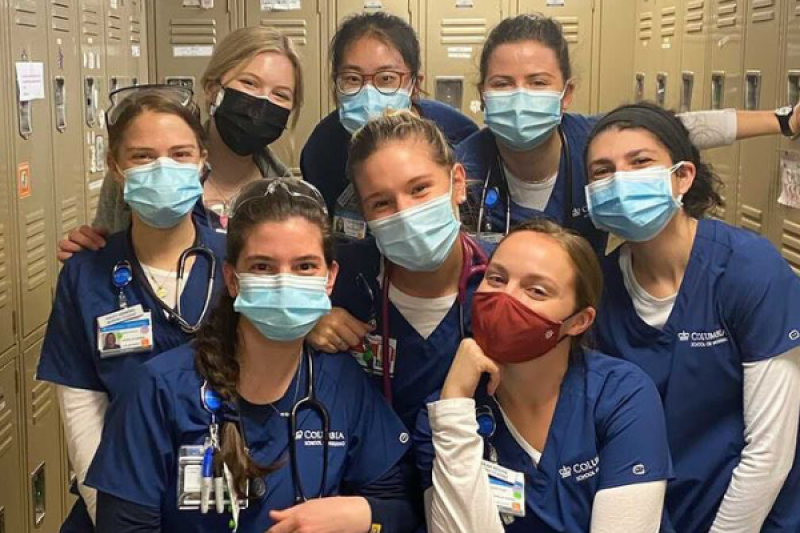 Not only does clinical rotation allow students to learn and strengthen their skills as nurses, but it also provides them with the opportunity to make life-long friends! Pictured here is MDE student Morgan Spiegel and her clinical group at @nyphospital Lower Manhattan Hospital. She said, "I couldn't have asked for a better clinical group to learn from and work with. I'm excited to see where we all go from here!"
Posted April 2021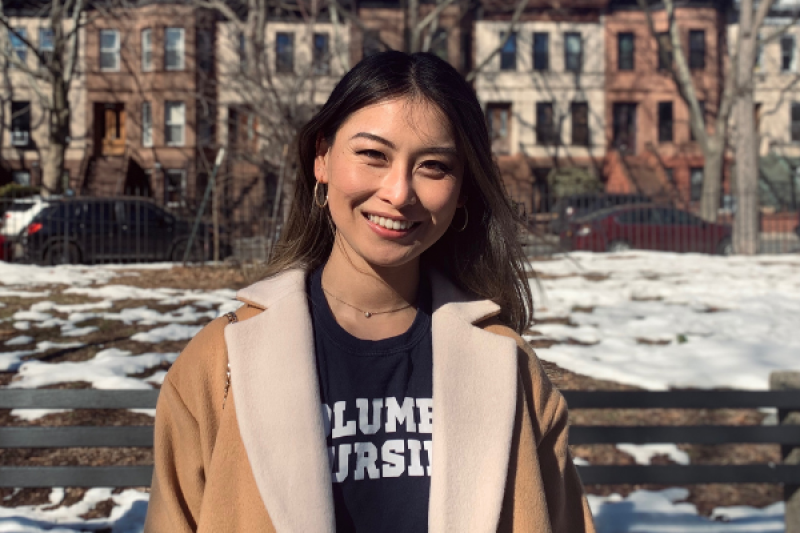 "While I was completing my master's degree in public health, I worked on a quality improvement project to implement a labor support program called Spinning Babies onto an L&D unit at a community hospital. Spinning Babies focuses on mobilizing birthing people during pregnancy and labor and aims to prepare and empower them to have a more comfortable birth. When I was working with this team, I met incredible nurses and midwives and fell in love with midwifery. I have always been passionate about reproductive health, so putting together midwifery, public health, and nursing just made sense to me.

Growing up Chinese-American, I noticed that reproductive and sexual health wasn't talked about among the Asian community—it was a pretty taboo topic. I became passionate about this field because I hope I can bridge this gap and create more open and safe conversations within my community. Especially today, as we continue to see how COVID-19 has perpetuated Asian hate and violence, I'm embracing my identity and am committed to combat racism and provide care for women and individuals of color seeking reproductive health and perinatal care."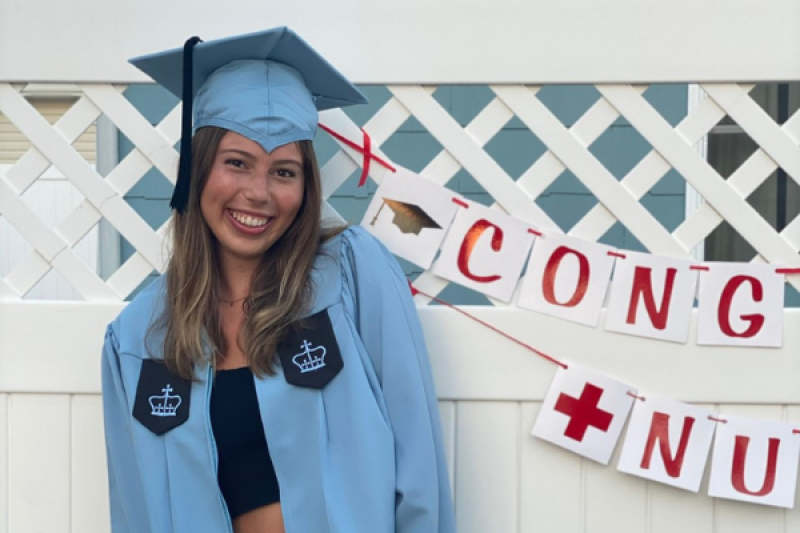 "Being a teaching assistant at Columbia has been one of the most unexpectedly challenging but rewarding experiences I've had in school. I realized that it can be a difficult process to not only learn and understand the material as a student, but also digest what I've learned and be able teach it to other students. My experiences have taught me how to empathize with students AND teachers alike because I now realize how tough teaching can be. Being a TA has made me a better student, educator, and nurse and it equipped me with incredibly important skills to be able to educate my patients as a future family nurse practitioner.

My dad has been a huge role model for me throughout my MDE and DNP journey. As a urologist for 30 years, he is a wealth of knowledge and guide for me. Before my first day of clinical as a nursing student, he taught me to "observe, adapt, and then apply." In any rotation I attend, I should first take a step back and observe how the nurses do things, Then, I can adapt myself to their ways and apply what I learned to be successful. That is always something that has been repeated in my head throughout this program and I have been able to apply it in clinicals and my didactic courses. It's simply very good advice and I have my dad to thank for it."
Posted March 2021
We're honored to announce the launch of a new program at #ColumbiaNursing this September: the first-ever Certificate in Professional Achievement in Transgender/Gender Non-Binary Health Care for Nurse Practitioners. On #InternationalTransgenderDayofVisibility, learn more about the program and the need for transgender affirming health care.
Posted February 2021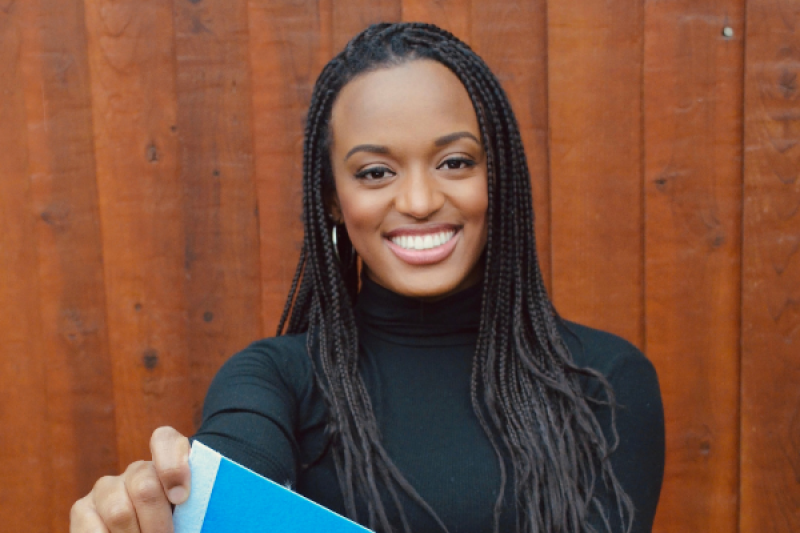 Midwifery student Danielle Wright decided to pursue nursing when she learned about the health disparities surrounding birth outcomes for Black women. Learn more about her commitment to and passion for providing safe and inclusive care in honor of #BlackHistoryMonth.

She said, "I chose to become a nurse because I am passionate about caring for people and wanted to provide a hands-on approach to helping others. My long-term goal is to become a Certified Nurse Midwife, and my reason for choosing this path is to be a part of improving birth outcomes for Black women. Since learning about the disparities affecting the reproductive health of Black women ten years ago, I gained an early commitment to and passion for reducing the high rates of maternal complications and mortality affecting this population.

It is my plan to put this passion into practice and contribute as a change agent for improved health outcomes. My goal is to provide a safe, inclusive, and empowering birthing space for all women to successfully and confidently be the experts of their own needs."
Posted May 2021
Congratulations to our second-year nurse anesthesia students who recently received their white coats and CRNA caps, marking the next step in their program. This year, the residents will begin clinicals at sites throughout the tri-state area and beyond. Wishing you the best as you begin year two at #ColumbiaNursing!
Posted Febraury 2021
Our students are continuing to prepare to help with COVID-19 vaccination efforts in the community!

Here, Master's Direct Entry (MDE) students attend a simulation training on the vaccine administration. In total, 200 MDE students have been trained to provide the vaccines, many of whom are now working at the @armorynyc to administer vaccines to eligible residents of upper Manhattan.