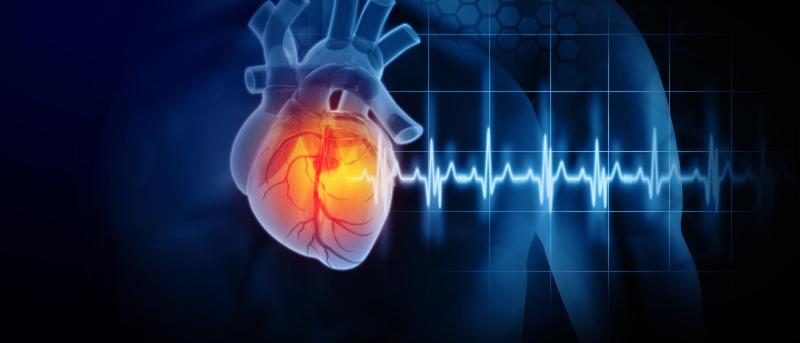 AI Tool Identifies At-Risk Heart Failure Patients
Artificial intelligence can help flag home health care patients with heart failure who are at risk of worse outcomes due to poor self-management, Columbia Nursing investigators report in Heart & Lung. 
"Meaningful information about the self-management of patients with heart failure can support home health care clinicians in developing individualized care plans to improve self-management and clinical outcomes," Maxim Topaz, PhD, Elizabeth Standish Gill Associate Professor of Nursing, postdoctoral research scientist Jiyoun Song, PhD '20, PhD student Mollie Hobensack, and colleagues from the Visiting Nurse Service of New York, the University of Pennsylvania School of Nursing, and the University of Iowa concluded in the study. 
More than 200,000 heart failure patients are discharged from the hospital to home health care every year in the U.S., and those who are able to manage their condition effectively are less likely to die, be hospitalized, or visit the emergency department, according to the report.  
Topaz and his colleagues previously developed an algorithm to sift through narrative notes in electronic health records for words suggesting difficulty with self-management in the home care setting, using an AI technique called natural language processing (NLP).  
In their analysis of 353,718 notes on 9,710 heart failure patients, the researchers found poor self-management in 758, or 7.8%. Men, younger patients, and those who had been in home health care for a longer time were at greater risk of poor self-care, as were those diagnosed with diabetes or depression. Impaired decision making, socially inappropriate behaviors, smoking, and shortness of breath with exertion were also associated with worse self-management. 
"NLP techniques applied in this study can be used to develop computerized decision support systems to make use of this rich data to aid clinicians in identifying patients with documented poor self-management," the authors stated.   
The Agency for Healthcare Quality and Research funded the study.