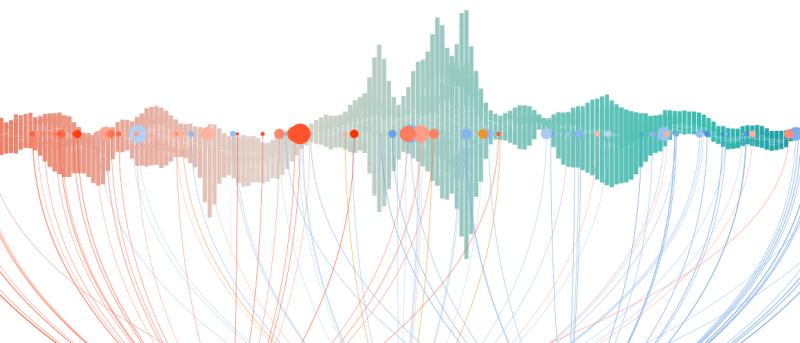 Building a Research Enterprise
By Elaine Larson
This article originally appeared in the Spring 2019 issue of Columbia Nursing Magazine and is Part I of the issue's Special Research Report.
The scholarly endeavors of Columbia University School of Nursing's faculty, postdoctoral researchers, and graduate students are tremendously diverse — while being bound together by a vision that was first articulated 15 years ago and that has continued to evolve ever since.
In 2004, a faculty task force developed Columbia Nursing's first Statement of Research Focus, with the aim of setting priorities for the School's research enterprise and guiding its future growth. The idea was to assess the strengths and interests of the faculty, and to suggest how those qualities could further the school's overall mission —particularly its commitments to "develop and test advancements in nursing practice and in research"; to "assume active accountability for the quality and excellence of nursing practice through leadership in research, practice, education, advocacy, and policy"; and to "continuously improve the opportunities for nurses in research and practice to fully use their knowledge and skills to the betterment of science and care."
Our statement identified two areas of expertise that enabled the school to make unique contributions to the nursing knowledge base. "First," the team wrote, "members of the faculty conduct their research in settings and with populations that are difficult to reach and seldom studied. These populations include … recent immigrants, the urban poor, non-English speakers with chronic health problems, and other vulnerable and underserved groups. Second, faculty members work at all levels of the health care and public health systems that are needed to translate research from the individual recipient of care to health systems and policy." By leveraging these skill sets, we explained, Columbia Nursing could help close the "national gap" between researchers, administrators and planners, and policymakers — and help reduce health disparities across the country.
The document also identified three core processes that formed the backbone of the school's investigative efforts: clinical effectiveness research (for improved care outcomes), systems research (for improved health systems), and health policy research (for improved public-health outcomes).
The Statement of Research Focus, and a simplified conceptual model known as Translational Research for Quality Health Outcomes, were disseminated through an article in the Journal of Professional Nursing, in which we described the processes that led to the development of these documents. These two guides provided a template for other schools, and served Columbia Nursing well for nearly a decade.
Eventually, however, a group of faculty and staff volunteered to re-examine our research agenda, to ensure that it reflected changes in national priorities and in our faculty expertise. In a 2013 paper published in the same journal, the conceptual model was revised to include new research approaches and areas of focus (see below). This article also included a detailed strategic plan to enhance faculty development, increase institutional support for faculty researchers, and expand collaboration among those investigators.
One important change that emerged from this process of renewal involved the School's Office of Scholarship and Research (OSR), whose services were refined and expanded to better support both clinical and research scholarship (see p. 28 for more details about these efforts). In addition, the OSR, directed since its inception by Kristine Kulage, MA, MPH, took on a new and crucial role: assessing the impact and outcomes of the programs it administers. Because research support requires significant outlays of cash and other resources, it is vital that we examine whether these investments are paying off. We firmly believe that just as any research study needs to generate measurable results, so does the school's support of its researchers — not only to avoid wasteful spending, but to ensure that the intended beneficiaries truly benefit. We also believe that these findings must be disseminated, so that other institutions can learn from our experience.
Studies conducted by the OSR in recent years (all published in peer-reviewed journals) have included assessing the return on investment of our global research program; testing new cost- and facility-sharing protocols across schools to promote interdisciplinary research; measuring the cost-benefit ratio of submitting federal grant applications; tracking the outcomes of manuscriptand grant-writing workshops; quantifying the results of our intramural pilot-funding and grant-review mechanisms; and measuring the impact of a scholarly-writing course to enhance publication efforts by Doctor of Nursing Practice students. As in many other areas, our careful analysis of our own endeavors puts us in the vanguard among schools of nursing nationwide.
When I first joined the faculty in 1998, Columbia Nursing had just begun its transformation into a leading center of nursing research. Since then, I have had the privilege of helping to cultivate what has become a vibrant culture of scholarly inquiry. This year, after two decades at this extraordinary institution — and more than five decades in this glorious profession — I've made the difficult decision to begin my retirement. But as I move on to the next phase of my life, I'm confident that the passion and skill of our researchers, and the "living documents" that help bring out the best they have to offer, will ensure an exciting and marvelously productive future for the school.