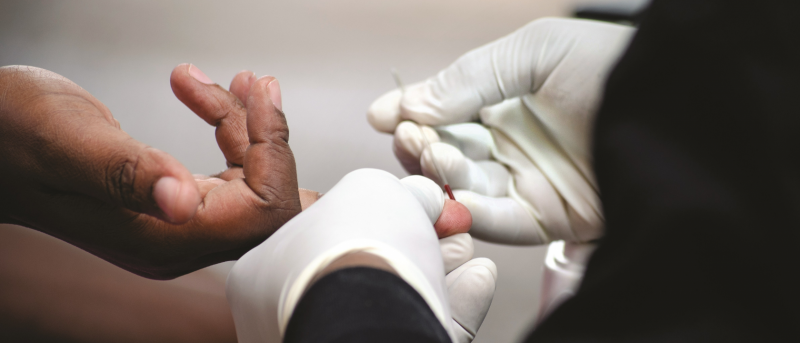 Color Guard
Columbia Nursing's new Center for Research on People of Color was established to examine the effects of racism on health and seek solutions that will overturn centuries of inequities.
COVID-19 wasn't the first disease outbreak in the United States to expose health disparities rooted in systemic racism. During the 1918 influenza pandemic, the few studies that reported on patients' race found that Blacks were less likely than whites to contract the virus, but more likely to die if they did become infected. Some contemporary scholars suggested that the segregated, cramped housing conditions many Blacks were forced into after leaving the South for big northern cities might have been a factor in their increased risk of mortality.
More than a century later, housing and other social determinants of health—which are defined by the World Health Organization as "the conditions in which people are born, grow, live, work and age . . . shaped by the distribution of money, power and resources at global, national and local levels"—are increasingly acknowledged as the main source of health inequities across U.S. populations. And these disparities persist, on multiple fronts. According to the U.S. Centers for Disease Control and Prevention (CDC), Black women's rates of pregnancy-related mortality are more than triple those of white women. Black and Latino adults also have significantly higher rates of hypertension, obesity, and diabetes than whites, CDC data shows. And while all U.S. ethnic groups saw declines in heart disease mortality from 1999 to 2017, Blacks are still more likely to die from heart disease than whites.
Finding Explanations, Seeking Solutions
Columbia Nursing's new virtual Center for Research on People of Color (CRPC) is supporting ground-breaking investigations into why and how these disparities occur and what can be done to counteract the effects of discrimination, from the individual to the societal level. "African Americans have been disproportionately affected by the pandemic in terms of rates of infection by COVID, as well as more severe outcomes," notes Elizabeth Corwin, PhD, vice dean of strategic and innovative research at Columbia Nursing. "Our research is a foundation for helping to explain why that is.
"The center could not have been initiated at a better time," she adds, "both because of the potential contributions that it would make but also just the societal readiness to hear this, to understand this, and to stop this disparity."
Corwin helped recruit Jacquelyn Taylor, PhD, now Columbia's Helen Pettit Professor of Nursing, from New York University to be the CRPC's founding executive director. "She was the right person to bring this new opportunity to the school," Corwin says. "She's the person in the nation, the nurse faculty in the nation, who could do this.
At the same time, Columbia Nursing is taking steps to increase representation of people of color on its faculty, Corwin says. "We've increased our recruitment of other faculty of color, we've increased our efforts to recruit African Americans, we're reaching out in ways that we hadn't really done before as a school in terms of recruiting from predominantly Black communities and societies."
Plans for the CRPC were in place before 2020, when the pandemic's outsize impact on Black and Latino communities, as well as the nationwide protests against police brutality, brought the health effects of systemic racism to the forefront of the national conversation.
 "We were ahead on pushing this agenda for research on people of color," says Taylor. "The Center for Research on People of Color is important, timely, and vital to examining health equity and social justice and its effects on health outcomes.
"For too long, people of color have not been sufficiently represented in health research, which has perpetuated injustice across the field and broader society," she adds. "The CRPC seeks to promote health equity and justice through high-quality studies, mentorship for early career researchers, and learning opportunities open to all."
Taylor hopes to begin offering pilot grants to junior faculty soon. "We're always looking to recruit more underrepresented minority faculty," she adds. "I envision that people from around the world will want to participate in our center."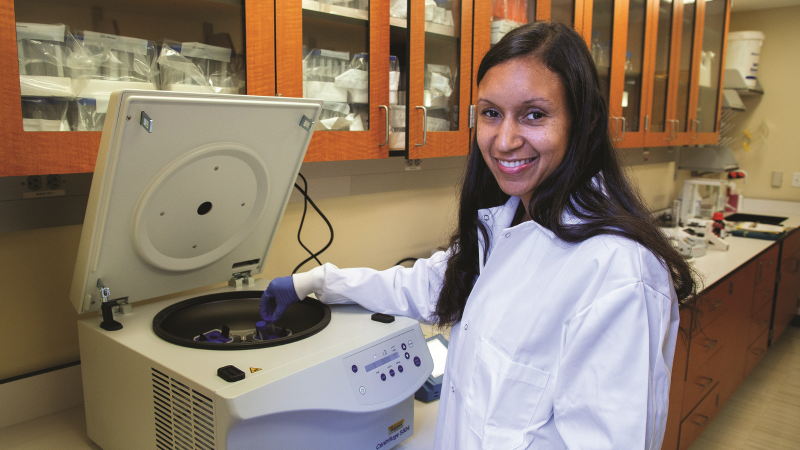 Hitting the Ground Running
Taylor started at Columbia Nursing on March 1, 2020, just a few days before the pandemic slammed New York City and the university closed its campuses to all but essential workers. The CRPC's official opening had been set for later that month, but it had to be rescheduled to October.
"We really hit the ground running," Taylor says. "I was able to obtain a grant from the Office of the Vice Provost to support the anti-racism speaker series, so we're off to a great start." Enobong Branch, PhD, the author of Black in America: The Paradox of the Color Line, inaugurated the series with a well-attended talk on November 5, 2020. Amadou Gaye, PhD, a staff scientist at the National Human Genome Research Institute, gave a talk titled "Omics Study of Social Disadvantage in African Americans: How Adverse Conditions Get Under the Skin" in February 2021. Marcella Nunez-Smith, MD, a professor at Yale who is co-chair of President Biden's COVID-19 task force and was recently tapped to lead a White House task force focused on coronavirus health equity, will deliver a third talk in the series.
Taylor's own research has always focused on communities of color, she notes. "All of my work to this date has been in this area," she says. "I started out doing my research in Detroit. I'm originally from Michigan; I grew up in Inkster, a small town outside Detroit."
Taylor earned bachelor's and master's degrees from Wayne State University College of Nursing in Detroit and achieved board certification as a pediatric nurse practitioner. She went on to get her PhD in urban health nursing at Wayne State and did postdoctoral work in urban health aging at the university's Institute of Gerontology. Taylor also completed fellowships in molecular genetics at Georgetown University and in cardiovascular genetic epidemiology at Washington University in St. Louis.
She was elected to the National Academy of Medicine in 2019 and has received multiple commendations and awards, including the American Nurses Association's 2018 Mary Mahoney Award for opening and advancing equal opportunities in nursing for members of minority groups.
Stress, Genes, and Cardiovascular Health
While at Yale, where she was a tenured associate professor and associate dean of diversity and inclusion, Taylor was co-principal investigator for the Intergenerational Blood Pressure Study, funded by the National Institutes of Health. InterGEN, as the study is known, enrolled 250 3- to 5-year-olds from Head Start programs across Connecticut, along with their mothers, collecting DNA samples and surveying them every six months to look at how psychosocial factors such as perceived discrimination, parenting stress, and general stress affected blood pressure in both the mothers and the children. The study has yielded 30 articles and counting, according to Taylor, who welcomes collaborations with other researchers interested in analyzing the biobanked samples and the "plethora of data" she and her colleagues collected on all 500 study participants.
In 2017, Taylor received a Presidential Early Career Award for Scientists and Engineers, the highest honor bestowed by the U.S. government on scientists and engineers at the beginning of their careers. The award continues to support her ongoing investigation of interactions between next-generation sequencing and the environment on blood pressure in African Americans. Titled "Whole Genome Sequencing as a Screening Tool for Cardiovascular Diseases Among African Americans in the Community," the study is now part of the CRPC's research portfolio.
One goal of the study is to reduce health disparities by using whole genome sequencing for early detection and treatment of heart disease among Blacks in both community and clinical settings, Taylor explains. For example, gene testing could be used to detect familial hypercholesterolemia, which causes people to develop sky-high cholesterol levels at a young age, increasing their risk of heart disease, stroke, and death. "If you can identify it early on," she says, "you can put someone on Lipitor or some kind of statin, and they won't die. You could save a lot of lives."
But representation of Black participants in genome-wide association studies lags far behind that of whites, Taylor notes. "We know that minorities are very much underrepresented in genetics research. How can we confidently make health-policy decisions, treatment decisions, and decisions on how we're going to analyze data if you don't have a large proportion of the population included? We know that's not a good way to conduct science.
 "We know from previous research," she adds, "that what you may find in one population may be totally different from what you find in another."
"Promoting the Health of People of Color"
Billy Caceres, PhD, an assistant professor at the School of Nursing and the Program for the Study of LGBT Health at Columbia University, has added an affiliation with the CRPC to his portfolio. "The school has a long history of promoting the health of marginalized populations," he says. "The center is sort of like the next step—it's having a formal process for promoting the health of people of color."
Caceres is the principal investigator on several studies of how adverse life experiences affect cardiovascular health in marginalized adults, with a focus on sexual and gender minority populations.
"When we think of people of color, that term includes a lot of different people with a lot of cultural needs and cultural values that require attention," he notes. These populations need to be concisely and clearly defined, he adds, and studies should look at differences within populations and develop interventions that will reduce any disparities.
As members of the world's largest health profession, often caring for disadvantaged patients, nurses are uniquely prepared to do research on health equity, Caceres says. "Social justice is one of the core tenets of the profession," he notes. The interdisciplinary nature of nursing—drawing on biology, genetics, psychology, sociology, and other fields—also gives nurses a unique perspective on how to understand and address social determinants of health, he adds.
The roster of the CRPC's affiliated researchers is also "very interdisciplinary," Caceres points out. Genetic epidemiologists, informatics specialists, and a physician are among those who have signed on so far. "That's not by accident," he says. "I think that's what we needed."
Veronica Barcelona, PhD, a public health nurse and reproductive epidemiologist, joined Columbia Nursing as an assistant professor of nursing on January 1, 2021, and is also affiliated with the CRPC. She did a postdoctoral fellowship with Taylor at Yale and now uses epigenomics to study the role of stressors such as racism, discrimination, and cardiovascular risk factors in preterm birth.
"The idea behind epigenomics is that negative environmental stressors, like racism and discrimination, acculturation, stress, violence, any other stressors you may have, can affect our epigenome and change the way our genes are expressed," Barcelona explains. "These changes can be pretty quick and they can happen in a short amount of time. They're also reversible and heritable, so you can pass them down through generations. That's why they're interesting biological targets to understand, because hopefully we can change some of them."
Barcelona values Taylor's mentorship and her dedication to recruiting faculty of color to the CRPC. "She's incredible as a mentor and as a thought leader in minority health, especially related to genomics and cardiovascular health research.
"The School of Nursing's commitment to funding and supporting scientists who are doing research with people of color and communities of color is so important," Barcelona concludes. "We have scientists who come from those communities and want to conduct responsible and important research to benefit those communities. Part of that also comes with education of students and faculty, increasing the visibility of the importance of this work and doing it right."
---
This article originally appeared in the Spring 2021 issue of Columbia Nursing Magazine.