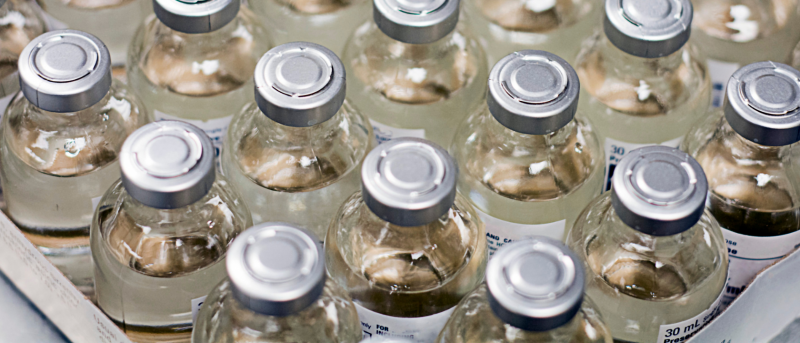 Columbia, NAACP Williamsbridge Join Forces to Spread Facts on COVID Vaccine
Two Columbia University professors—both of whom have received the COVID-19 vaccine—discussed myths and facts about the shot at a virtual event organized by the Williamsbridge Branch of the NAACP on February 28, 2021. 
Black Americans and other people of color are more likely to contract the virus and more likely to die from the infection, but they are less likely to receive the vaccine than whites. While lack of access has been a factor, mistrust of the health care system based on past medical atrocities also contributes to vaccine hesitancy among people of color, the speakers and conference organizers agreed. 
Kellie Bryant, DNP, assistant professor and executive director of the Helene Fuld Health Trust Simulation Center at Columbia University School of Nursing, and Robert Fullilove, EdD, associate dean for community and minority affairs and professor of Clinical Sociomedical Sciences at Columbia University's Mailman School of Public Health, both residents of Northern Manhattan themselves, spoke at the event, organized by the Health Committee of the NAACP-Williamsbridge, with Chair Tanya Ewan and Co-chair Joyce Howard. 
"Our goal is to let people understand that the NAACP stands for factual issues, we are a social justice organization, and we want to educate our community on what the facts are," Lorraine Brathwaite-Harte, state health chairman of the New York NAACP, told audience members. 
Brathwaite-Harte provided an overview of the Tuskegee Study, in which U.S. government researchers enrolled 600 Black men—some with syphilis, some without—to investigate the natural course of the disease. When the study began, in 1932, there was no cure for syphilis. But when a cure became available in the form of penicillin, in the 1940s, men participating in the study who had syphilis were not treated, or even told that treatment was available. The study continued until 1972.   
"Those men were not given an ounce of penicillin to stop their syphilis. Men died, they spread it on to their wives, and the disease continued to spread among them and nothing was done," Brathwaite-Harte said. "There are so many other stories similar to that that we need to understand. That was a study where nothing was done." 
She added, "As far as the NAACP is concerned, we want people to understand the difference between the syphilis study, where nothing was done and there was a solution, to COVID-19, where the COVID-19 vaccine can prevent you from getting the disease."
Side Effects a Top Concern 
There have been 717,000 COVID-19 cases and over 29,000 deaths from the disease in New York City, Bryant noted in her presentation. Black people are 3.7 times more likely to be hospitalized with COVID-19 than whites, she added, while the risk is 4.1 times higher for Latinx people. Both groups have nearly triple the risk of dying from COVID compared to whites. "We're also not receiving the vaccine at the same rate," she said. 
Concerns about side effects are the number-one reason Black people cite for not getting a COVID-19 shot, Bryant added. "People say the vaccine is too new, and they want to have this wait-and-see approach, let others get it first and then I'll see how that works." Many also say they don't trust the government to make sure the vaccine is safe and effective, she said, while mistrust of the medical system is also an issue. 
All three vaccines now on the market—from Pfizer, Moderna, and Johnson & Johnson—have gone through the same testing that the Food and Drug Administration requires for any medication or vaccine, but vastly accelerated, Bryant noted. While the fast release of the vaccine raised questions, she added, several factors allowed the normal process to be sped up, safely: lots of government funding to help develop and distribute the vaccine; researchers had already been studying a coronavirus similar to COVID-19 for a decade; doctors and scientists were sharing information; and companies started producing the vaccine while trials were underway. 
To date, Bryant said, about 68 million people have received at least one dose of the COVID-19 vaccine, and 66 people have had severe anaphylactic reactions to the shot. None of these reactions resulted in death, and there have been no deaths directly linked to the vaccine. 
"The number-one side effect people are going to have is pain," said Bryant. "It does hurt in your arm when you get that shot." Up to 91% of people report pain at the injection site, she added, noting that her own arm hurt for three days after she got her first dose. 
Other common side effects include fatigue, headache, muscle pain, joint pain, chills, and fever, Bryant said. "We are aware these signs and symptoms may sound a little like COVID, but I guarantee this is not COVID, these are side effects from your body producing the antibodies from the injection." 
Side effects are typically worse with the second dose, although not everyone experiences them, she said. "We recommend when you get that second dose, probably don't schedule anything, if you can don't go to work, you just have to relax, drink lots of water, rest." It's fine to take Tylenol or Motrin, she added, and you can expect to feel better in a day or two.   
"We want to be transparent and tell everybody yes, plan to expect that you're going to get side effects. If you don't that's wonderful," Bryant said. While she had no side effects with her second dose, she added, "I know a lot of people who had to take the day off because they experienced side effects after that second dose." 
As far as the long-term effects, there isn't enough information yet since the first vaccines only became available in the summer of 2020, Bryant said, but "as of now there are no current major concerns." 
She recommended people download the Centers for Disease Control and Prevention's v-safe app after they get their first dose. The app lets users report any side effects they have after receiving the vaccine, and also reminds them to get their second shot. 
Protecting the Community 
To reach "herd immunity" and slow the spread of the pandemic, Bryant noted, 70% to 90% of the population must be vaccinated or have immunity. "Right now we have a ways to go. We're only at 12.5%, so when you get the vaccine think of it as you're doing it for yourself, you're doing it to protect your family members, but you're also doing it for the community to get to this herd immunity." 
And when you do get the shot, Bryant added, spread the word. "Take a picture, film it, put that on social media, because I cannot tell you how many people went to get a vaccine because they said they saw me, my video when I got it and how it looked that day," she said. "When they see that you got it, you're OK, they may open their mind up a little bit to say, OK maybe I'll get, it, Kellie got it and she seems to be fine." 
In his presentation, Fullilove noted, "Kellie Bryant is very, very careful to have you understand that this vaccine is not perfect. You are not guaranteed if you take it that you will not get sick and you will not be hospitalized or worse. That's not what we're trying to say.  We recognize that everybody who has not been vaccinated has a decision to make, and that decision is, is this right for me.  
"We've tried to argue that it really is right for you, because this pandemic, this virus…is quite deadly in our community, and we want to make sure that more than anything else, if there's something that works, if there's something that can keep us safe, if there's something that can keep our children, our grandparents, and our neighbors safe, we should be about that. We should not let the doubters keep us from something that could really help us in a time of need." 
Safeguards on Research 
Fullilove told the audience that he received his second dose of the vaccine on February 10. "I'm pretty clear that this worked for me. Count me as one of those people who are doing OK."  
At 77, with hypertension and a history of congestive heart failure that required open-heart surgery, he noted, "I'm one of those folks who's at risk."  
Black people have ample grounds for mistrusting the medical system, "when you think about the degree to which American medicine for much of its history was a tool of white supremacy," Fullilove noted. "But here's what's changed in my lifetime: There are more Dr. Bryants." Having more health professionals, public health experts and scientists of color can lead to changes in how medicine is practiced and research is done, he added. "I do believe that there are communities of color that are actively engaged in producing good medical science, good public health science, that folk from the community should have reason to trust it more and more." 
Bryant and Fullilove noted that there are safeguards in place to prevent another Tuskegee from happening. In the U.S., studies sponsored by the government, a research firm, a university, or a hospital must go through the institutional review process that requires them to prove that people in the study have given informed consent. Violating these rules "can cost the organization that is running the study all kinds of money and all kinds of problems in court," Fullilove said. While these safeguards can't guarantee that harms won't occur, he added, "you will be very pleased to see how much we are bending over backwards to make sure that when we do research in our community it is done with ethical standards that we can all basically support." 
Fullilove also served on a community advisory panel organized by Dr. Anthony Fauci at the National Institutes of Allergy and Infectious Disease to ensure that communities of color were appropriately represented in the phase 3 trials of the COVID-19 vaccines. "We got more of us into these trials than I think we've had in many, many, many clinical trials over the years," Fullilove said. "I really have a lot of confidence that we've had much more oversight, we've had much more of a voice." 
Here are more questions on the COVID-19 vaccine with answers from the experts: 
Can pregnant women get the vaccine? 
Clinical trials of the vaccine didn't include pregnant women, but pregnant women have received the vaccine, and adverse effects have not been reported, Bryant said. "There is no evidence that the vaccine can harm a fetus," she added. Women who contract COVID-19 in pregnancy face an increased risk of severe illness, she noted, and many pregnant health care workers have opted to get the vaccine because they're at high risk of being exposed to the virus. She noted that contracting COVID-19 early in pregnancy can lead to miscarriage or stillbirth. 
Women who are breastfeeding can also get the vaccine, Bryant added, and there's no evidence that the vaccine affects fertility in men or women. 
Can children get the vaccine? 
The Pfizer vaccine is approved for people as young as 16, but the Moderna and J&J shots are currently only authorized for people 18 and older. Pfizer is conducting clinical trials in 12- to 15-year-olds and Moderna is testing its shots in 12- to 17-year-olds, Bryant noted, and if these studies find the vaccine is safe and effective it will be authorized for these age groups. 
Will the vaccine alter my DNA, or give me COVID-19? 
The vaccines are made from fragments of the virus's genetic material to cause our immune system to create antibodies against the COVID-19 virus, Bryant explained. "They don't interact with your DNA in any way, they're not live viruses, so they cannot give you COVID-19 infection." 
I already had COVID-19. Do I still need the vaccine? 
Yes you should get it, Bryant said. While people may have some immunity to the virus after they're infected, she added, it's not known how long it lasts, and there have been cases of people getting COVID twice.  
I got the vaccine. Do I still need to wear a mask and socially distance? 
Yes. While the vaccines are effective, they're not 100%. Also, people who have been vaccinated may still be able to harbor the virus and spread it. 
View a recording of the presentation: