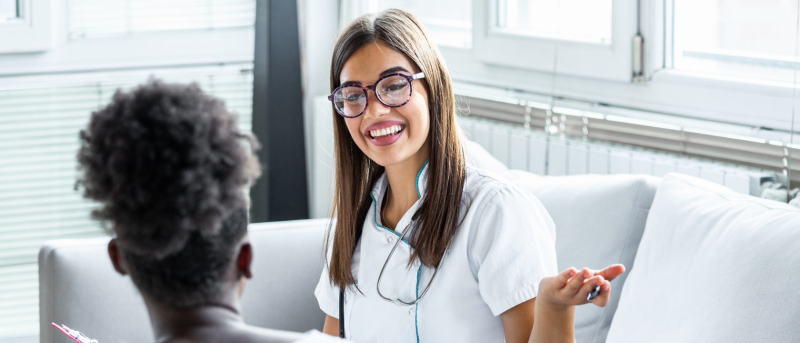 Columbia Nursing Awarded $1.9 Million from HRSA to Expand Mental Health Care for Young People
Laura Kelly, PhD, an associate professor at Columbia Nursing, has received a $1.9 million, four-year grant from the Health Resources and Services Administration (HRSA) to prepare nursing and occupational therapy (OT) students to provide evidence-based mental health care to young people in underserved areas.
The grant will support 10 psychiatric mental health nurse practitioner students in the Doctor of Nursing Practice program at Columbia Nursing and six students from the master of science program in occupational health at Columbia each year. It is part of HRSA's Behavioral Health Workforce Education and Training (BHWET) Program for Professionals, which awarded a total of $22 million in grants to 56 recipients this year. To date, BHWET has granted $66 million to 168 organizations to expand the behavioral health care work force.
Young people who experience trauma often have little or no access to evidence-based mental health care, which can help them heal and begin to thrive, Kelly notes.  
"The purpose of the grant is two-fold. The first is to increase the mental health workforce in underserved areas," she explains. "The second is to integrate interprofessional competencies into OT and nursing education, which will be accomplished with an interprofessional seminar where students learn and practice trauma-informed care interventions.
Students will receive training in Interprofessional Collaborative Practice, trauma-informed care, and violence assessment and prevention, focused on children, adolescents, and young adults.
"Childhood trauma increases the risk of serious mental health concerns as children grow," Kelly said. "Early identification and treatment will allow clients to have the tools to help them cope with their difficult experiences. The grant will also allow preceptors, faculty, and other interested students to attend the trainings."