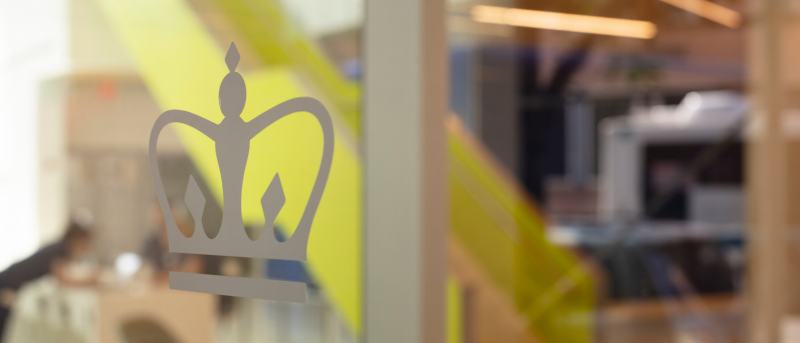 Columbia Nursing Dean Lorraine Frazier's Message Regarding Coronavirus
Dear Columbia Nursing Community,
Our entire nation, indeed the world, is facing a challenge unlike any in living memory. And it is one with particular resonance within the nursing community; the coronavirus pandemic has put nurses on the front lines as never before.
Of course, this turmoil is coming on top of the personal challenges that everyone in the country is experiencing as a result of closures and cancellations and family disruptions. Then add in nurses' justifiable concern about the risks we face in caring for affected patients, and it is quite understandable that there is more than a little uncertainty within our community.
But I have every confidence in all of you. Our faculty, our staff, and our students have always stood up to challenging situations. The next few months—perhaps more—certainly won't be business as usual, but with our support for each other needed now more than ever, I know you will be up to the task.
Please be assured that we are doing everything we can to stay on top of this rapidly evolving situation. After careful consideration, we have canceled all student clinical rotations for the foreseeable future and are seeking innovative pathways through which students can both continue their clinical education and make meaningful contributions to combating the pandemic. We are canceling all nonessential group gatherings. And of course we are all following the CDC's guidance as to personal hygiene.
The situation remains fluid. We can probably expect things to change on a daily basis for some weeks to come. But two things are unshakable: the faith I have in all of you, and our conviction to keep your concerns and needs uppermost in our minds.
I will do my very best to keep you informed during these trying times. In the meantime, relevant information is available from Columbia University and Columbia University Irving Medical Center. 
Lorraine Frazier, PhD, RN, FAAN
Dean, Columbia University School of Nursing
Mary O. Mundinger Professor of Nursing
Sr. Vice President, Columbia University Irving Medical Center