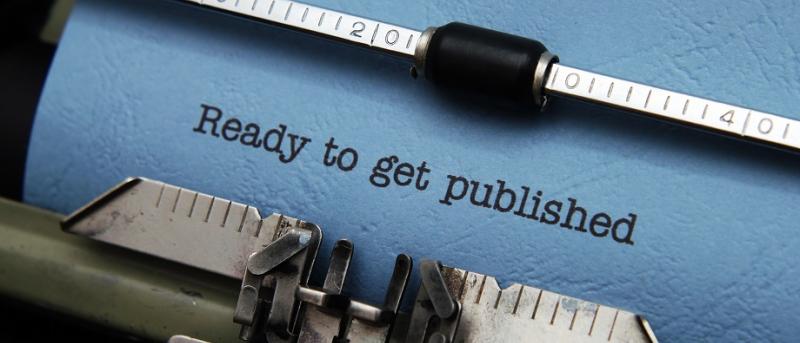 Columbia Nursing Launches Online Continuing Education Course for Nursing Scholarship
Columbia Nursing recently launched an accredited online continuing nursing education (CNE) course designed to help nurses submit and successfully publish scholarly works for peer-reviewed journals.
The course, "Scholarly Writing and Dissemination for Nurse Scholars and Researchers," addresses a pressing need for all nurses, whether they are practitioners, scholars, scientists, or students, to have competent scholarly writing skills to help advance not only their own work but also the profession of nursing. The course was developed by Kristine Kulage, MPH, director of research and scholarly development at Columbia Nursing, based on years of experience developing the scholarly writing skills of the school's faculty, post-docs, and predocs and with encouragement from Columbia Nursing colleague Stephen Ferrara, DNP, associate professor and associate dean of clinical affairs and Editor-in-Chief of the Journal of Doctoral Nursing Practice.
Kulage and Ferrara note: "The goal of this program is to provide nurse scholars, researchers, and clinicians with information and strategies to successfully disseminate their scholarly work and research findings in the form of peer-reviewed manuscripts and oral and poster presentations." They go on to state that, "Our hope is that participants will feel confident in their ability to add to the scientific literature within their field of expertise to inform evidence-based initiatives, which have high potential for improving health care delivery and the health of the public." 
The Need for Scholarly Writing
This need, premised on specialized, high-quality writing, is well documented in the academic literature. According to the authors of the recently published article, "Problem in the Profession: How and Why Writing in Nursing Must Be Improved," in the Journal of Professional Nursing, nurses are obligated to share knowledge by publishing research, yet a core issue in the profession is weak writing skills. This deficit poses a challenge, as nurses have a duty to expand the domain of nursing knowledge and to possess the competency to do so. The onus is not just on the individual nurse, who must always be learning, but also on nursing education at large—on how writing is being taught and to what extent.    
Developed Specifically for Nurses
In describing the impetus behind the online CNE course, Kulage says it came about after years of attending continuing education conferences geared toward DNP-prepared nurses. At these conferences, she and Ferrara engaged in conversations with nurses who develop and lead curricula at institutions, discussing with them the need for DNP students to be trained in scholarly writing and dissemination.
These conversations revealed that some DNP programs demand that students publish or submit scholarly works to peer-reviewed journals or conferences to graduate; however, these programs were not providing the necessary training in scholarly writing to these students. In addition, sharing new knowledge and nursing research findings through scholarship can help improve the health of patients, a chief professional expectation and responsibility. Thus, the course was created, giving nurses an opportunity to receive training they may lack while providing them with guidance in disseminating their work at conferences and in professional journals.
Columbia Nursing students in the DNP Program are required to take and pass a similar online course coupled with a classroom-based workshop, with similar content also developed by Kulage. This recognizes the value that students' own experiences—whether as future researchers, clinicians, or policy leaders—hold, and the reality that they will need to apply their insights in a scholarly manner to address ongoing health care challenges, such as diagnostic errors, communications issues, and nursing workforce development and engagement.
"Dissemination of new nurse-led interventions and innovations is key to improving the health of populations that nurses serve, and rigorous peer-reviewed science is one of the only ways to learn about these advancements," added Kulage and Ferrara. "We hope this new online CNE course will give nurses the tools to achieve this goal."
CNE Course Modules
The online CNE course includes video lectures grouped into four thematic modules: (1) Basics of Scholarly Writing and Dissemination; (2) Deconstructing Common Types of Writing Products; (3) Best Practices in Drafting and Revising Your Writing; and (4) Oral and Poster Presentations. The first module enables the learner to understand the basic components of effective scholarly writing, dissemination, and revision, including how to boost productivity and understanding how to respond to reviewers to increase the chances of publication. The second module provides a deep dive into the many kinds of scholarly writing, such as systematic literature reviews, research manuscripts, quality improvement manuscripts, and clinical practice manuscripts. The third reviews and demonstrates the importance of EndNote, a critical citation tool; how to follow manuscript guidelines; how to avoid plagiarism; and adherence to APA style, among other topics. The last module drills down into professional conference presentation best practices for oral, PowerPoint, and poster presentations.
Learn more about and purchase the online CNE course and its modules. Columbia Nursing alumni receive a 10% discount; please use code CUSONAlum to receive the discount.