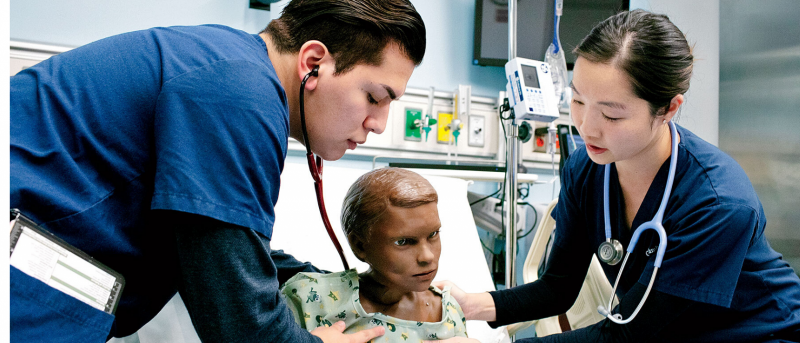 Columbia Nursing Ranked #1 in Doctor of Nursing Practice by U.S. News & World Report
U.S. News & World Report recently released the 2021 rankings of the top graduate schools in the United States.
We are pleased that Columbia University School of Nursing's Doctor of Nursing Practice (DNP) program is ranked at number 1 in the nation.
Columbia Nursing was among the first schools to develop and offer a doctoral degree in clinical nursing. In fact, fifteen years ago, we were at the forefront of educational innovation when we graduated the first DNP class in 2005. And we remain at the forefront today.
This acknowledgment of our excellence comes at a critical time, when now more than ever, we need to prepare nurses with strong clinical skills, and the professionalism required to meet the challenging demands in health and health care we are experiencing today.
While rankings of this sort must always be viewed with care, it is nonetheless satisfying for our school to be acknowledged for its commitment to outstanding academic programs, research, and clinical service. This achievement is shared by our faculty, students, alumni and staff who make Columbia Nursing one of the exceptional graduate nursing schools in the nation. I am honored to be part of this extraordinary school and look forward to working with you to build on our progress.
Lorraine Frazier, PhD, RN, FAAN
Dean, Columbia University School of Nursing
Mary O. Mundinger Professor of Nursing
Sr. Vice President, Columbia University Irving Medical Center