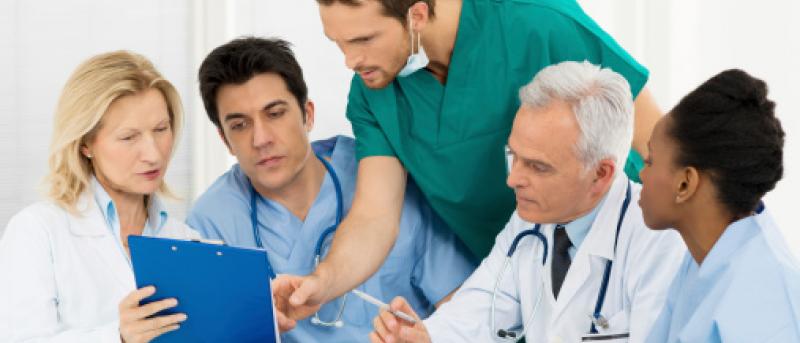 Columbia Nursing Researchers Find Nurse Practitioner Autonomy Boosts Sense of Teamwork with Physicians
Findings have implications for improved patient outcomes
New York, NY –June 29, 2016-- NEW YORK - Columbia University School of Nursing researchers found that nurse practitioners' independence in caring for patients and good relationships with healthcare administrators improves teamwork with physicians.
In a study of 314 nurse practitioners in hospital-based clinics, community health centers, and physicians' offices recently published in the Journal of General Internal Medicine, co-authors Lusine Poghosyan, PhD, assistant professor, and Jianfang Liu, PhD, senior data analyst, measured nurse practitioners' sense of teamwork with physicians, self-assessment of their professional autonomy, and their appraisal of relationships with institutional leadership. Using responses to a widely used professional questionnaire, the investigators found that every unit increase on the autonomy and relationship-with-leadership scores led to improved scores on perceived teamwork between nurse practitioners and physicians. 
Previous studies have shown that health outcomes are significantly better for patients who receive care from teams rather than from individual clinicians, especially when team members regularly interact and have a shared team vision. But when patient care suffers, disjointed teamwork and poor collaboration and communication between team members are often contributing factors. The Columbia Nursing study is one of the first to directly explore possible contributors to a sense of teamwork among NPs and physicians as well as demonstrate what factors within primary care practices affect teamwork.
 "We know that team-delivered care is better for patients," said Poghosyan. "We found that this can be achieved when NPs' ability to deliver care independently is encouraged and when NPs perceive they are viewed and treated by administrators as integral members of the care teams."
For each item on the three questionnaires used in the study, nurse practitioners rated their responses on a four-point scale: "1," strongly disagree; "2," disagree; "3," agree; and "4," strongly agree.
Questions measuring nurse practitioners' autonomy and independent practice included: NPs do not have to discuss every patient care detail with a physician; and my organization creates an environment for NPs to practice independently. Questions measuring relations with administration included: administrators are open to nurse practitioners' ideas on improving patient care; and administrators share information equally with nurse practitioners and physicians. Questions measuring teamwork included: NPs feel valued by physicians; nurse practitioners and physicians collaborate to provide patient care; and physicians support nurse practitioners' patient care decisions.
"Our study supports findings from other studies that encourage administrators to promote teamwork between physicians and nurse practitioners," said Poghosyan.
The paper is titled "Nurse Practitioner Autonomy and Relationships with Leadership Affect Teamwork in Primary Care Practices: a Cross-Sectional Survey." It will appear in the July issue of the Journal of General Internal Medicine.
Funding for the research was provided by the Agency for Healthcare Research and Quality [R03 HS020999] and the Robert Wood Johnson Foundation. The authors declare no financial or other conflicts of interest.