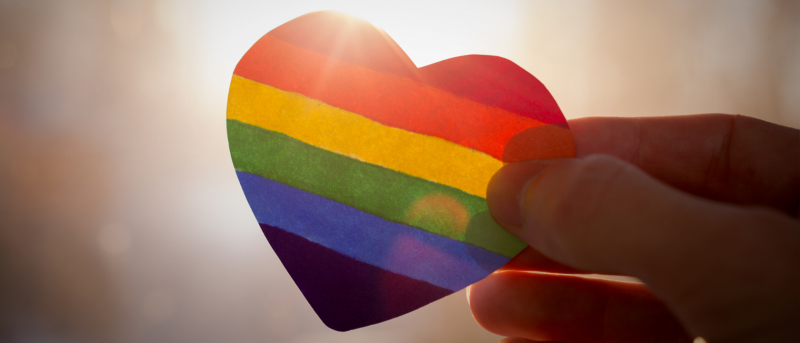 Columbia Nursing's Caceres Leads Effort to Craft First-Ever Scientific Statement on LGBTQ Cardiovascular Health
Sexual and gender minority (SGM) adults face psychological and social stressors that may contribute to worse cardiovascular health, and a multi-pronged approach is necessary to better understand their unique heart health risks and develop effective interventions, according to the American Heart Association (AHA) in its first Scientific Statement on cardiovascular health in LGBTQ individuals. Billy Caceres, PhD, RN, an assistant professor at the School of Nursing, chaired the writing group that crafted the statement.
"This is particularly important now, at a time when there is increased awareness of health inequities related to unequal treatment and discrimination in the U.S.," Caceres says in an AHA press release accompanying the statement. "LGBTQ individuals are delaying primary care and preventative visits because there is a great fear of being treated differently. Being treated differently often means receiving inadequate or inferior care because of sexual orientation or gender identity."
About 11 million LGBTQ individuals live in the U.S., Caceres and his colleagues note in the statement. "Although LGBTQ people are often grouped together, subgroups within this population have distinct health risks and exposures; multiple studies have identified variations in CVD [cardiovascular disease] risk by sex assigned at birth, gender identity, sexual orientation, and race," they add.
The AHA statement offers several recommendations for improving the quality of research on SGM populations, including developing standardized measures of sexual orientation and gender identity and partnering with LGBTQ communities to develop these measures and conduct research.
The authors note that there is considerable distrust of the health-care profession among SGM individuals, most of whom report having been discriminated against by health-care providers.
They recommend that LGBTQ content be included in health professions curriculums, postgraduate training, and continuing education for practicing clinicians. Clinicians should also be trained to assess sexual orientation and gender identity and include this data in electronic health records, the authors note.
"It is paramount to include content about LGBTQ health in clinical training and licensure requirements in order to address these cardiovascular health disparities," according to Caceres. "Health-care systems need to play a significant role—to enact policies to encourage and support researchers and health-care professionals to ask these questions in a respectful manner and to implement structures that emphasize the clinical importance of understanding the many layers related to caring for people with a minority sexual orientation or gender identity."
The statement was published online Oct. 8, 2020, in Circulation.
---
This article originally appeared in the Spring 2021 issue of Columbia Nursing Magazine.