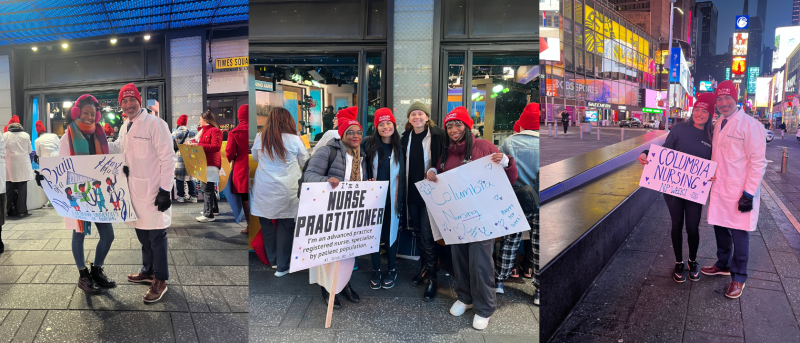 Dean Frazier and Stephen Ferrara's Letter on Nurse Practitioner Week 2023
Dear Columbia Nursing Community,
In honor of Nurse Practitioner Week, November 12-18, we want to take a moment and recognize all of our nurse practitioner faculty, clinicians, students, and alumni.
This year's theme is Recognizing Heroes in Health Care. This is our opportunity to recognize the work that nurse practitioners and nurse practitioner students perform every day on behalf of their patients and the over 1 billion patient visits performed annually in the U.S. To grateful patients, NPs are viewed as heroes — providers of high-quality care, who reduce health care disparities and defend each patient's right to choose their health care provider.
Stephen Ferrara, DNP, and first-year DNP student Kelly Rojas spoke with Blake Keller of WNEM about NPs and their role in the health care system.
Nurse practitioners are trusted health care providers and can be found in all specialties and settings treating chronic, acute, and mental health conditions while emphasizing wellness, health promotion, and disease prevention. NPs are especially important in the primary care setting where they provide critical access and are meeting patient needs.
Thank you for your outstanding contributions throughout the year and for your outreach efforts to all stakeholders — all to ensure every patient across this nation has full and direct access to the benefits of NP-delivered care.
Dean Lorraine Frazier, PhD, RN, FAAN
Dean and Mary O'Neil Mundinger Professor
Senior Vice President, Columbia University Irving Medical Center
Stephen A. Ferrara, DNP, FNP-BC, FAANP, FAAN
Associate Dean, Clinical Affairs
Columbia University School of Nursing