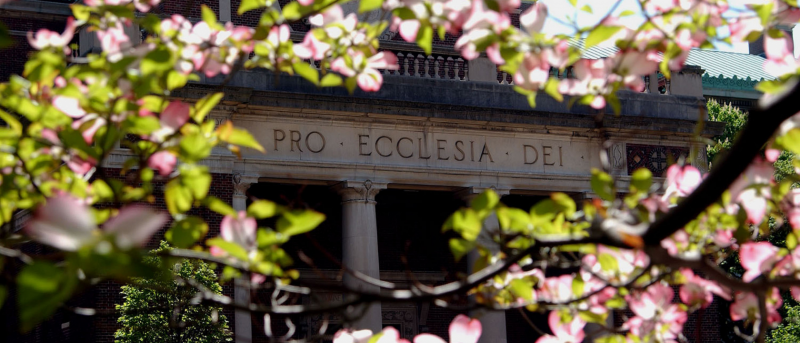 Dean Frazier's Message on Remembrance Day
Dear Columbia Nursing Community,
This coming Sunday, March 14, is Remembrance Day—the one-year anniversary of New York City's first known death from COVID-19. There's not one of us who hasn't been touched in some way by the events of these past 365 days. This designation gives each of us the opportunity to pause for a moment to reflect on all that has happened in the last year and, especially, to honor the many lives that have been lost to this pandemic.
While in many respects March 14, 2020, feels like only yesterday, in other respects it seems like a very long time ago. Lest we forget what we have been through, we must remember our journey from there to here. In particular, we must remember those we have lost: family members, friends, colleagues, and acquaintances—both personal and professional. Among them were many health-care workers who served so bravely, including, of course, many fellow nurses. We will never be able to fully understand their suffering, but we must honor it.
Coming here from Texas, and then not long afterward going through the pandemic in this amazing city that was hit so hard early on, has taught me much. New York is extraordinary—that is a fact. So is our entire Columbia Nursing community. During this devastating time, no one complained; no one said, "I can't do this—I can't make the transition," whether to remote working, to remote learning, to remote teaching, or to showing up in person to serve patients, on or off the front lines.
And while it has without doubt been a gut-wrenching year, it has also had its silver linings. It has made us more open to change, to seeing things differently, and to understanding what we are capable of even when faced with unthinkable upheaval. The pandemic has freed us up to approach our work and our lives in different ways. We have emerged from this cauldron strong, respected, and proud of what we were able to do. I look forward our future together. We are now listening to patients differently, reaching them in new and better ways, and gaining renewed understanding of the needs of the vulnerable and underserved among us. The lessons of this year have been hard-won but valuable.
So on Sunday, Remembrance Day, let us honor those we've lost to COVID and keep their memories deep within our hearts. Let us remember what we've been through. And, above all, let us remain steadfast as we move forward.
Dean Frazier
Lorraine Frazier, RN, PhD, FAAN
Dean and Mary O'Neil Mundinger Professor
Senior Vice President, Columbia University Irving Medical Center