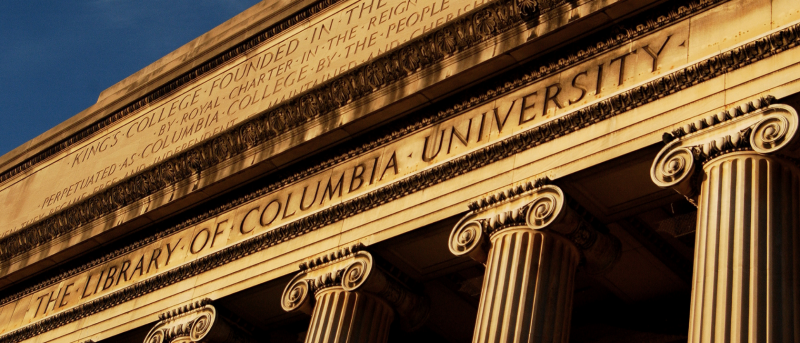 Dean Frazier's Statement on the Chauvin Trial Verdict
Dear Columbia Nursing Community,
As you are surely aware, a verdict of guilty on all counts has been issued in the trial of Derek Chauvin for the murder of George Floyd. We have all been on edge as we awaited the jury's decision. Although the verdict doesn't restore what Derek Chauvin took from George Floyd, it does send a message that his life mattered. 
Mr. Floyd's death; the shootings within just the past few weeks of 20-year-old Daunte Wright and 13-year-old Adam Toledo; and recent violence against Asian-Americans underscore our need as a society to create an environment that is inclusive and equitable. No one should ever be made to feel that they don't belong. 
At Columbia Nursing, we remain steadfast in our resolve to dismantle racism and all forms of injustice. We commit to standing up for each other and to calling out disrespectful and hurtful behaviors that we observe or experience. We challenge ourselves to engage in constant self-reflection and self-growth. And we pledge to use our platform as respected professionals to overturn unjust laws, policies, and procedures and to be activists for just laws, policies, and procedures. 
These have been difficult days, but we are firm in our resolve to stand together against hatred and adversity. As always, our community is here to support you through this time. Please feel free to reach out to the School of Nursing's Office of Diversity and Cultural Affairs, our Office of Student Affairs, and CUIMC's Offices of Student Mental Health Services and Wellness.
Lorraine Frazier, RN, PhD, FAAN
Dean and Mary O'Neil Mundinger Professor
Senior Vice President, Columbia University Irving Medical Center
Read the statements from Columbia University President Lee Bollinger and Columbia University Irving Medical Center, NewYork-Presbyterian, and Weill Cornell leadership.