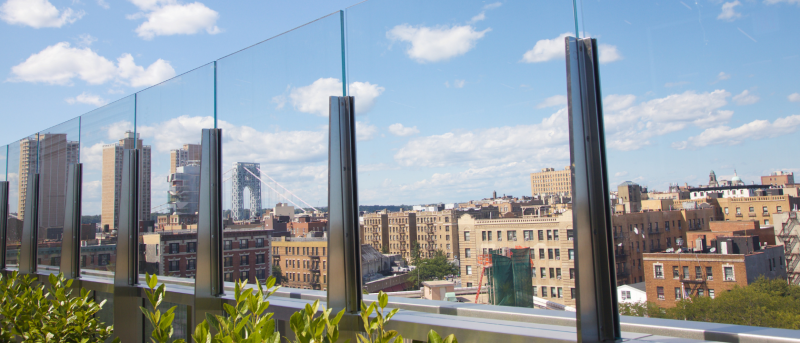 Dean Frazier's Welcome Back Message for the Fall 2020 Semester
Dear Columbia Nursing Community,

Welcome to the fall semester!

While this semester looks different than any of us could have imagined at this time last year, or even six months ago, I want to assure you that Columbia Nursing is in a good place—as a school and as a community.

A week ago, we welcomed our MDE, DNP, CRNA, and PhD students back to school. Some are taking didactic courses online, some are attending classes in person, and many are here with us on campus for simulation instruction and clinical placements. Our building is once again buzzing with the energy and voices of our students—albeit in much smaller numbers. In many respects, with the coming of fall, it feels like we are ushering in a time of renewal and hope—a new harvest, so to speak. Admittedly, we are still in the midst of a pandemic and much work still lies ahead of us, including further adjustments in the way we teach and interact—but I feel the cloud lifting as we get down to business with the start of the semester, and look toward the possibility of opening up even more in the spring.

We are only at this point because of the resilience and commitment of our outstanding faculty and staff—and our students—all of whom have persevered through this period of uncertainty and change. I'm very proud of our entire community.

I'm also proud to say that the COVID crisis has not diminished our sense of purpose or passion for what we do. If anything, it has made us stronger, more resilient, more determined, and more passionate about the critical role of nursing, no matter in what capacity we serve.

In fact, our enrollment numbers remain consistent, and we've seen a substantial uptick in applications. This summer, for example, our admissions team met (virtually, of course) with record numbers of prospective applicants interested in applying to our various programs! This is a testament to our incoming students, who are passionate about nursing and about the academic excellence our school offers.

In August, all of our MDE students—every one of them—graduated on time, despite the suspension of their clinical placements due to the pandemic. The DNP students are now entering their ongoing and in some cases final clinical rotations. And I am also glad to say that we don't anticipate many delays in regards to the graduation of our other cohorts; the vast majority will graduate as planned. And I can't say enough about the bravery we have witnessed from our students, who are continuing to care—and who will likely care for—COVID patients: they are electing to do so; they are preparing to do so safely, with full PPE and under the guidance of faculty; and they are doing so with their eyes wide open.

As you know, we have also in recent months been addressing systemic racism, working on all fronts to reinforce and deepen our long-standing commitment to social justice and health equity in our education, research, practice, and operations and to fostering an environment of civility and professionalism. Our faculty and staff are ensuring that this commitment informs every aspect of our school: our curriculum, our community programming, our research, and our clinical practice. We are also working on this front with the CUIMC Dean's Committee on Addressing Structural Racism. This committee comprises six anti-racism task forces: Anti-Racism Education, Language, and Training; Civility and Professionalism; Anti-Racism Community Programs; Clinical Care; Anti-Racism Health Disparities Research; and Recruitment and Retention of a Diverse Faculty. Our students, too, are taking an active, engaged role in this work. We will be sharing more as our efforts evolve.

Over the past six months, I've said more than a few times that there has never been a more significant time to be a nurse—or for nurses to further their education—and I will keep saying it. Even before the COVID crisis, nursing was proclaimed the most trusted profession in the United States; today, we know that nurses are widely recognized as the backbone of the country's health-care system.

I close with a reminder that, for those of us in the nursing profession, this year is significant for a reason beyond the COVID crisis and beyond the anti-racism movement: 2020 marks the 200th anniversary of Florence Nightingale's birth and has been designated by the World Health Organization as the Year of the Nurse and Midwife. Throughout history, nurses have always stepped up to address illness and suffering, and I know that Columbia Nurses will long continue to do so.

I wish you a healthy, successful, and fruitful fall.
Lorraine Frazier, RN, PhD, FAAN
Dean and Mary O'Neil Mundinger Professor of Nursing
Senior Vice President, Columbia University Irving Medical Center