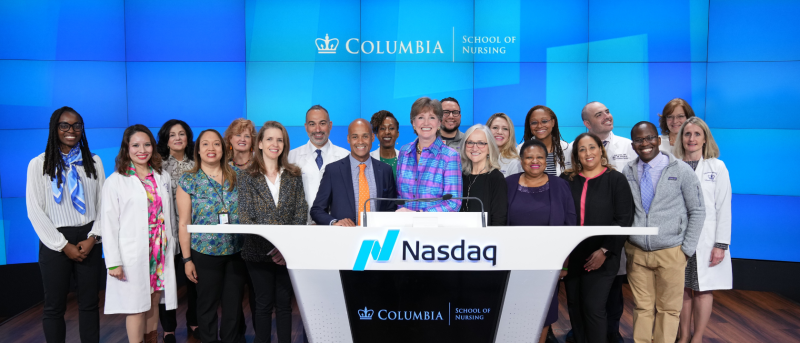 Dean Rings in Nurses Week 2022
On Nurses Day, Friday, May 6, Dean Lorraine Frazier celebrated Columbia Nursing and recognized nurses everywhere by ringing the closing bell at Nasdaq. Students and faculty and staff leaders joined her on the podium. For more coverage featuring Columbia Nursing, see our Nurses Week roundup, below.
Video courtesy of Nasdaq, Inc.
Photo courtesy of Nasdaq, Inc.