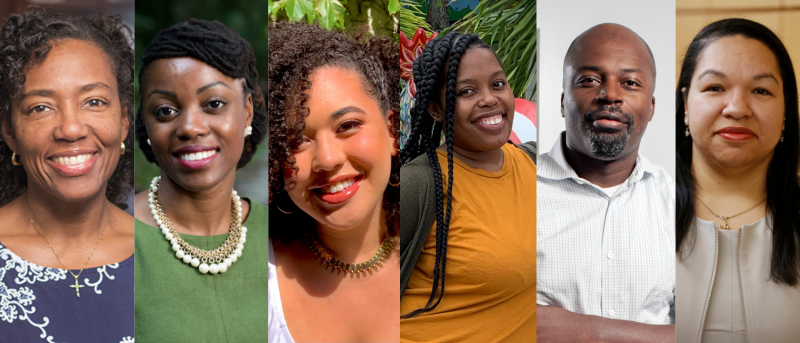 'Dream big,' and Remember to Take Care of Yourself, Too
In honor of Black History Month, Columbia Nursing alumni, faculty, and students offer some advice for future Black nurses, and speak about the critical role nurses of color play in promoting health equity.  
Alumni 
Felesia Bowen PhD '10 
Associate Professor and Assistant Dean for Undergraduate Programs, Medical University of South Carolina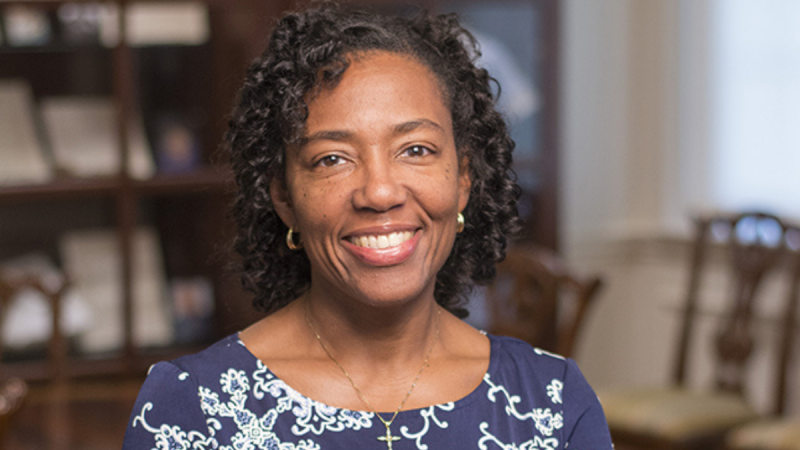 "I want future Black nurses to know that they are an important part of the equation that closes the health disparity gap. Black and brown people need folks who look like them, speak like them, and understand their culture, values, and morals to take care of them. In other words, we need culturally congruent providers.   
"Nursing overall can't provide this to the extent it needs to because minorities are underrepresented in the nursing workforce. Be intentional about practicing in rural and underserved communities with the intent of narrowing the chasm, the work you do may not be seen for another generation, but that's okay, exercise your grit. Recruit, mentor, and support other Black and brown nurses.   
"Learning is lifelong, get the training that will allow you to sit at the table with decision-makers; it is there where you can affect change for the aggregate. Oh, I forgot to mention that you may not be invited to the table, so be courageous enough to pull up a seat."
Jasmine Travers PhD '16  
Assistant Professor of Nursing, NYU Rory Meyers College of Nursing 
PhD program alum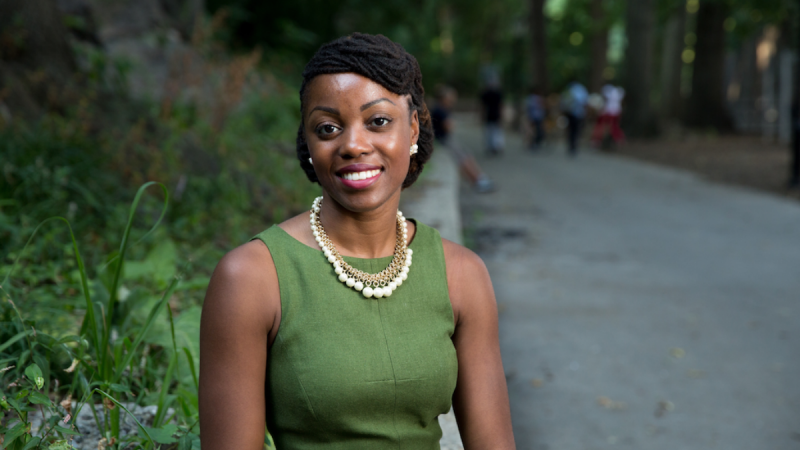 "There will be just as many people telling you that you can't do something as there will be telling you that you can. Do not let the nay-sayers blow out your light. Don't be afraid to dream big and if your dreams do not scare you, then you aren't dreaming big enough!" 
Regarding the COVID-19 vaccine, she said, "The vaccine is not what is going to defeat COVID, it is every one of us getting vaccinated. I am proud to be a nurse and even prouder to be contributing to this battle." 
Faculty 
Kenrick Cato, PhD '14
Assistant Professor of Nursing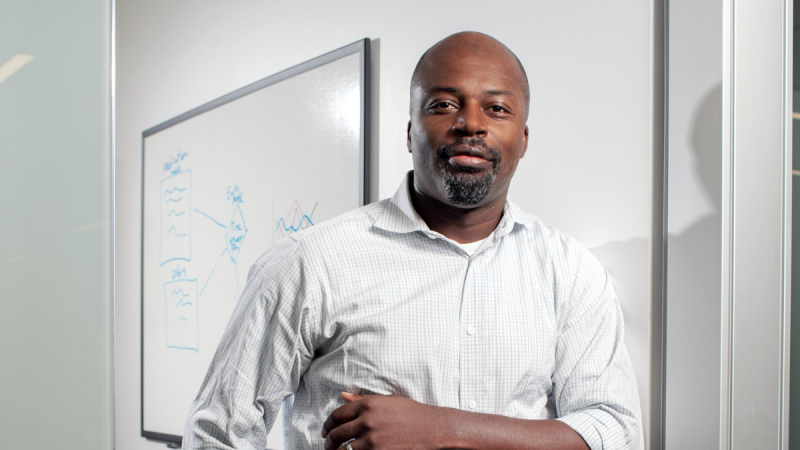 "I became a nurse because I wanted to work in the health care field and nursing was the discipline that fit my personality best. In my late twenties I realized that I am a hands-on person. Nurses are the ones that spend the most time with and ensure that patients receive safe and quality care. 
"Right now, Blacks are underrepresented in nursing. It is very important to me that my children and patients see Black nurses working and leading in health care. Also, research in other fields has shown that increased diversity improves a team's quality of work. Having more Black nurses in all levels will do the same for health care. 
"To future generations, I would say be yourself. You have wonderful things to contribute to the profession of nursing." 
Latisha Hanson, DNP '15
Assistant Professor of Nursing  
Director of Diversity Programming, Columbia University School of Nursing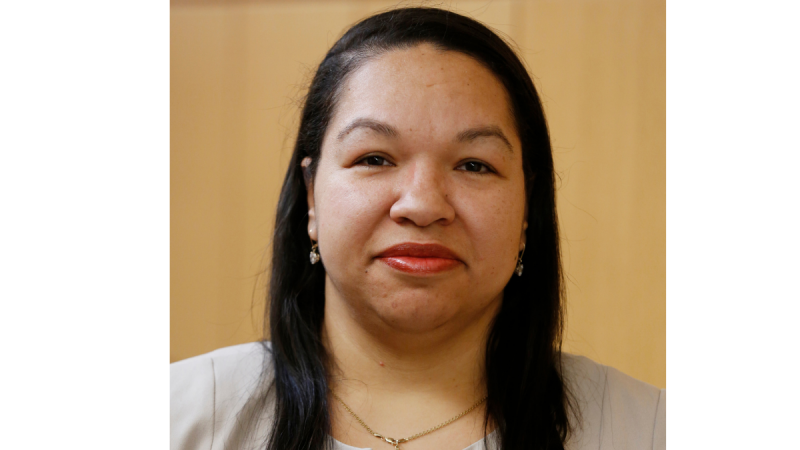 "I decided to become a psychiatric nurse practitioner after working as a New York City teacher. I saw firsthand the impact stress and trauma have on our children of color in inner city neighborhoods. I became a nurse to help reduce the sequelae of trauma and mental illness.  
"The current pandemic necessitates social distancing but it cannot take away the nurturing qualities of being a nurse. From nursing I have learned compassion, empathy, and just lending a kind ear not only has the ability to heal, but also has the power to change a life.  
Being a Black nurse, I must take this a step further by giving my patients of color a voice and allowing their cultural identity to bolster their treatment, it means understanding our roots and working to mitigate transgenerational trauma."
Students 
Angela Cameron
MDE student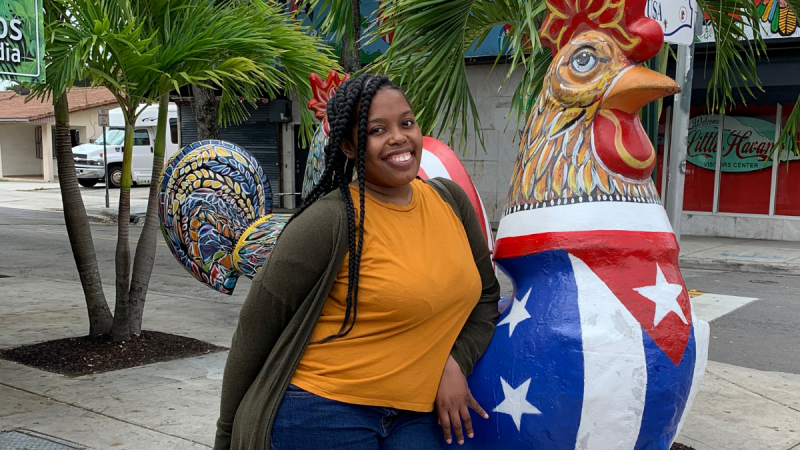 "For me, it is an extreme honor and privilege to be a Black student nurse during this time. It means having a rich history and culture that transcends continents. It's a beautiful gift that encompasses joy, dopeness, and love. Personally, it is important for me to embrace and celebrate the uniqueness of my own personal black experience and honor the similarities and differences of other Black people.  
The civil unrest that was highlighted during the summer of 2020, I am sure was a new phenomenon for some, but not for me. Racism and its predecessors white supremacy and systemic oppression have been ingrained into American society since it was a small colony. However, I believe that things within our society are shifting and the Black Lives Matter movement is sparking opportunities to dismantle, disrupt, and destroy oppressive tools and systems within all sectors of our society. This movement is birthing an opening for the creation and advocacy for a new bright future for us all." 
Lauren DeVaughn 
MDE-DNP student 
President of Columbia Black Student Nurses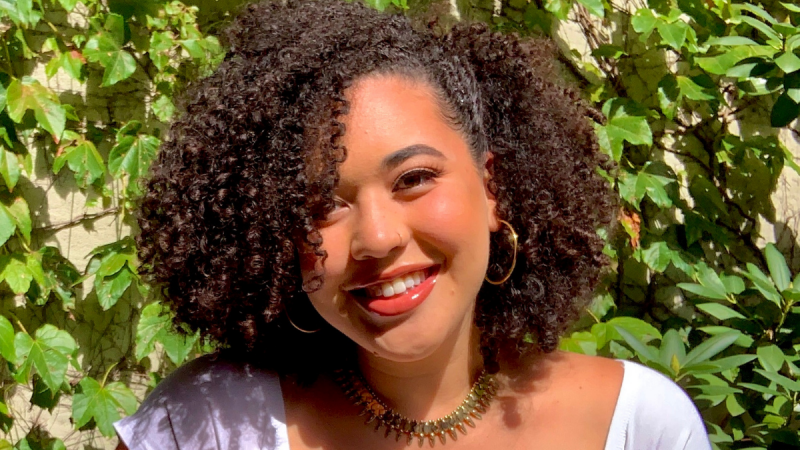 "Throughout this journey you'll be faced with reasons to neglect yourself, but don't give into the allure of self-sacrifice. Straight A's don't define your value and they're certainly not worth forfeiting your mental or physical health.  
"Nursing school can be extremely difficult and sometimes it feels like we have to put up blinders to remain focused on the finish line, but do not forget to protect yourself in the process. Try to check in with yourself regularly and honestly. Take breaks when you need to and find ways to prioritize yourself.  
"Always remember that your capabilities and value were never tied to Columbia–your worth stands alone!"