Empowering NPs
Columbia Nursing sets a new focus on how to best use the growing workforce of nurse practitioners—and improve their patients' health outcomes.
Health policy leaders agree: Nurse practitioners (NPs) are key to expanding access to high-quality primary care across the United States, especially in underserved communities and as the population ages. But how can the growing NP workforce help meet the demand for care, reduce health disparities, and increase access to health care? Can the workplace climate for NPs be improved, encouraging them to stay on the job? What's the best way to support nurses, who are already being asked to do so much?
These are the kinds of questions that Lusine Poghosyan, PhD, and her colleagues are investigating at Columbia Nursing's new Center for Healthcare Delivery Research and Innovations (CHDRI). The center, launched in March 2021, is dedicated to producing evidence to strengthen health care delivery, both within the United States and internationally, with a focus on unlocking the full potential of NPs to provide safe, high-quality care. Poghosyan, the center's executive director and the Stone Foundation and Elise D. Fish Professor of Nursing and Professor of Health Policy and Management, has tapped colleagues from various disciplines to collaborate on research and to mentor the next generation of nurse-researchers in the field. 
CHDRI currently supports five PhD students and two postdoctoral research fellows, with faculty collaborating from Columbia Nursing, Columbia's Mailman School of Public Health and Vagelos College of Physicians and Surgeons, ColumbiaDoctors, and NewYork-Presbyterian Hospital, plus other leading institutions across the U.S. and in Canada, Germany, and the United Kingdom.
"The center helps us come together to develop new projects—it helps us share our mentorship of students," Poghosyan says. "It's easy for us to pull people together from different teams within the center to create a new team." Though she's been collaborating with colleagues for years, she notes, the center "brings all of us together in a more organized and systematic way." 
Poghosyan and her team are planning an international conference to be held soon at Columbia Nursing, and they just submitted a grant proposal to the National Institutes of Health on NPs and home care for patients with dementia. "We know that one million patients with dementia never leave their homes, and these patients need regular primary care," she explains. "We want to see how we can build teams around nurse practitioners with aides, social workers, and therapists, so that they can go to the homes of patients and deliver care."
What's Been Learned So Far?
Several federally funded research projects are already underway at CHDRI. Poghosyan is the principal investigator for three large R01 grants, including a five-year, $3.6 million National Institute on Aging-funded study of racial disparities in care through NP practices for people with dementia.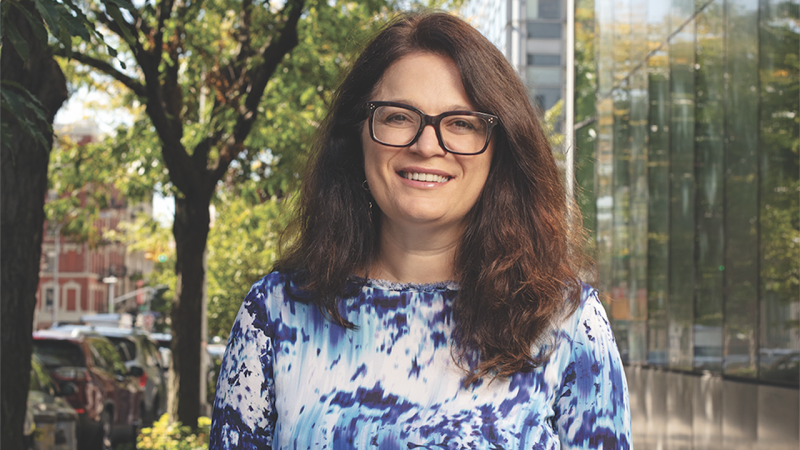 "Little is known about how to optimize primary-care practices employing nurse practitioners, which often lack the organization and structure needed to ensure continuity of care and better outcomes for minority people with dementia," Poghosyan notes. "And there's little guidance on how to improve access to community resources to help."
Other ongoing studies under the auspices of CHDRI are looking at racial disparities in care among people with chronic illnesses who receive their care from NP practices, at how primary-care social networks in medical homes affect patient outcomes, at validating a tool to measure the creativity of primary-care teams, and more.
With funding from the Agency for Healthcare Research and Quality, Poghosyan developed and validated a survey instrument known as the Nurse Practitioner Primary Care Organizational Climate Questionnaire (NP-PCOCQ). It measures features of a clinic's work climate, including the quality of NPs' relationships with physicians and administrators and the practice's structural capabilities, such as whether or not it has electronic health records. Now, she and her colleagues are using the tool to investigate whether these features influence not only NP job satisfaction and burnout, but patient outcomes like emergency room visits and hospitalizations. 
"The consistent pattern that we're seeing is that we need a robust nurse practitioner workforce, we need a good policy environment, and we need a favorable work environment. We have to learn how to design good teams," Poghosyan says. Expanding NPs' scope of practice is also key, she adds, noting that NPs must have access to the same resources, support, and information as other primary-care providers do to be able to deliver high-quality, safe care to patients.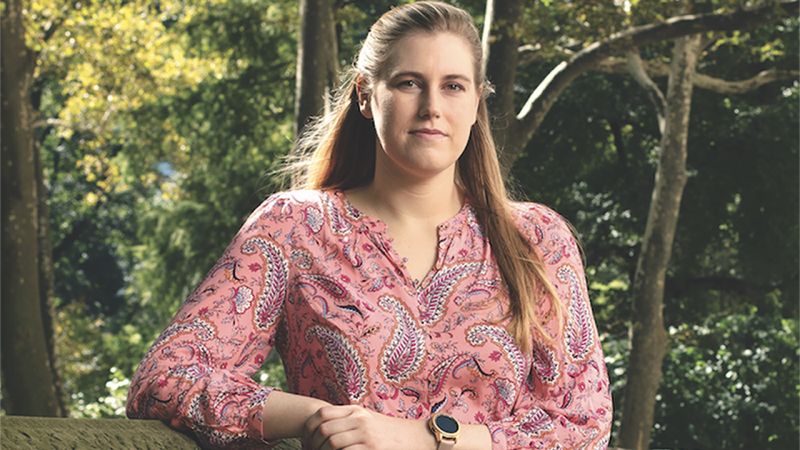 What's so exciting about Poghosyan's research is that some clinic characteristics can be modified to change workplace climate regardless of an organization's financial situation, says Amelia Schlak, PhD, a core CHDRI member, a nursing outcomes researcher, and a postdoctoral research fellow in a Columbia Nursing fellowship program known as CER2 (Comparative and Cost-Effectiveness Research) Training for Nurse Scientists. "She focuses on these clinic-level features that they can really harness and change." For example, many clinics could tap other community resources more than they do.
Teasing out which differences drive variations in quality is essential, Schlak adds. "We need to understand those because the difference in quality translates into patient outcomes, including things like mortality."
Schlak points out that Poghosyan maintains a focus on health equity and disparities in care in her research—and urges her students to do the same. "We need to have health equity be a central part of all of our research and all of our work," Schlak says. "Lusine has always challenged us as her mentees to consider issues from a health equity lens and a health equity framework."
Clinics Poorly Prepared To Care for Dementia Patients
Vaneh Hovsepian, MS '18, is a PhD student and a core member of CHDRI. Born and raised in Iran in an Armenian family, she became interested in improving the quality of care for older adults with dementia after seeing the less-than-optimal treatment her grandmother with Alzheimer's disease received in Iran. "When I moved to the U.S., I noticed the same pattern," she says.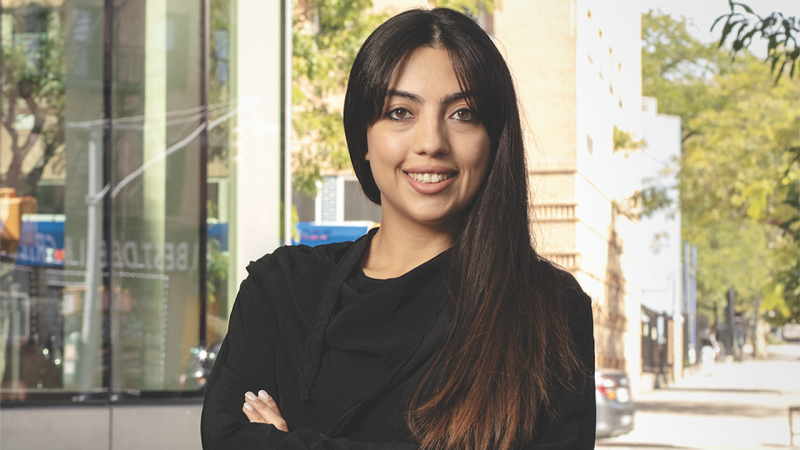 Primary care is the first point of contact for patients with dementia, she notes, most of whom live independently and receive care in their community. Her research looks at the availability of structural capacities in primary-care settings (such as care coordination) and their influence on patient outcomes (such as hospitalizations among older adults with dementia). 
So far, she's found that while most primary-care practices have electronic health records, "other structural capabilities, such as care coordination, community resources, and reminder systems, are not widely available in primary-care settings where the dementia population receives care." For example, research shows that community resources offered by local Alzheimer's Association chapters can be very helpful to patients and their caregivers, Hovsepian notes, but she's found that few clinics take advantage of community resources. "The primary-care settings are not well prepared to provide care to the dementia population," she explains. 
By fostering collaboration and mentorship, the new center will support the search for effective approaches to training NPs to care for patients with dementia, while also accelerating research on these and other key questions in health services research, Hovsepian says. "CHDRI will give us a bigger opportunity to network and potentially collaborate with people who have the same research interests. I am thrilled and grateful to be part of the CHDRI." 
Helping the Highest-Need, Highest-Cost Patients
Ani Bilazarian, BS, another PhD student who is a core member of CHDRI, combines her research with a full-time job as an ER nurse—which she calls "an unbelievable add-on to my work and to hypothesis generation." She decided to pursue a PhD after she saw patients and providers facing the same challenges over and over again in the ER and realized that "the only way for me to make sustained and system-level change was to conduct research."
Her dissertation is on primary-care practices where NPs deliver care to older patients with complex health-care needs, and her research has already shown that one-size-fits-all approaches don't improve outcomes for all—and may even be harmful to some.
"Nurses can be an incredible asset, as we are trained in holistically treating patients, and the most costly and chronically ill patients in the U.S. require interventions that are targeted to their unique medical, behavioral, social, and economic needs," Bilazarian says. "We need clinicians that take the time to sit with patients to understand how chronic conditions impact their life."
This type of tailored care may require more up-front investment, she adds, but offers the prospect of finding ways to more effectively manage care for these patients at a lower ultimate cost, due to likely savings as a result of reduced emergency room visits and hospitalizations. "In reducing costs, we actually improve care," Bilazarian says.
"I am so excited for the new Center for HDRI for so many reasons," she continues. "To advance our profession and to continue to expand scope of practice for NPs, we need continued advocacy supported by evidence and expertise. 
"Dr. Poghosyan has assembled a brilliant multidisciplinary team with expertise across disciplines," Bilazarian adds. "Dr. Poghosyan personally has extensive experience and a passion for issues surrounding primary care, the nurse practitioner workforce, and expanding high-quality care for older adults and minority populations. I am so excited to see what will come out of this center and from her leadership."
---
This article originally appeared in the Fall 2021 issue of Columbia Nursing magazine.