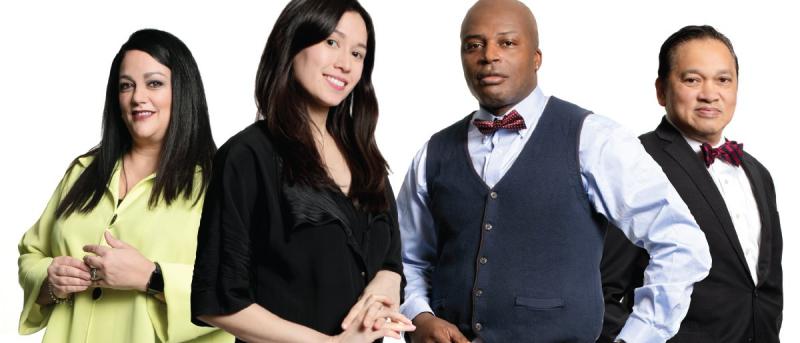 Evaluation Confirms Effectiveness of LINK in Promoting Clinical Nurse Research
Nursing science undergirds evidence-based practice, which is key to improving patient care and outcomes. To help facilitate such research, Columbia Nursing and NewYork-Presbyterian Hospital in 2014 created the Linking to Improve Nursing Care and Knowledge (LINK) project. LINK is a collaboration in which a statistician and nurse-researchers, who have dual appointments with the school and the hospital, provide clinical nurses at NewYork-Presbyterian with the conceptual, statistical, and logistical support they need to transform ideas into research projects.
A study published in the January 2019 online edition of The Journal of Nursing Administration showed LINK be "feasible, sustainable, and reproducible," according to the results of the year-long evaluation at Columbia Nursing. The 12-month feasibility study found that LINK's comprehensive research support, including assistance with data analysis and securing funding, helped nurses to conceptualize and complete scholarly investigations.
This, ultimately, produces evidence that is vital to improving nursing practice and health outcomes, as well as provides justification to build upon such projects and increase institutional-academic center partnerships, said lead author Kenrick D. Cato '08 '14, PhD, assistant professor. "By providing comprehensive support, you can get nurses to ask and answer more clinical research questions, and enjoy greater professional satisfaction, all of which improve patient care," Cato said.
To assess LINK's impact on increasing nurse-led clinical research, Cato evaluated the project after one year of its full implementation in a 299-bed children's hospital, a 745-bed adult hospital, and a 300-bed community hospital. His colleagues and study authors included: Carolyn Sun '15, PhD, associate research scientist; Eileen J. Carter '14, PhD, assistant professor; Elaine L. Larson, PhD, Anna C. Maxwell Professor of Nursing Research and Senior Associate Dean for Scholarship and Research; and Jianfang Liu, PhD, assistant professor; as well as Reynaldo Rivera, DNP, Director of Nursing Research and Innovation at New York-Presbyterian Hospital. The authors recorded 35 LINK consultation requests during the evaluation year; of these, 31 extended past initial follow up, most of which RNs initiated, largely for help with data analysis or study design.
Significant results from the project were a 367 percent increase in the number of nurse-led Internal Review Board-approved research protocols, from three in the previous year to 11 in the year of the assessment; two publications in press in peer-reviewed journals; and near total (98 percent) satisfaction among nurses who had a LINK research consultation. "Helping nurses translate their questions and ideas into research projects is how you advance nursing science, nursing satisfaction, and patient care," said Cato.