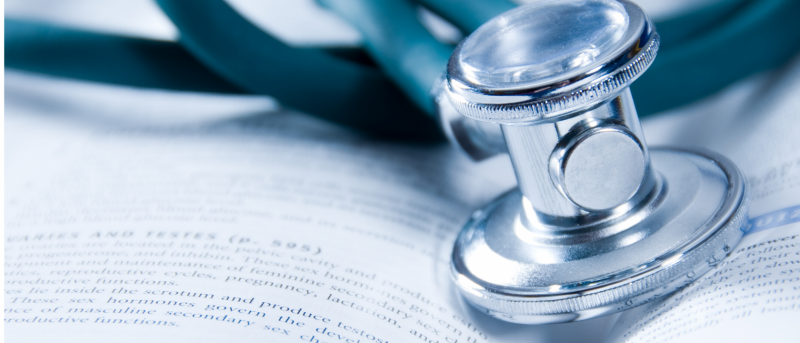 Grants, Publications, and Other News September 2014
Grants
Kathleen Hickey, EdD, FNP, assistant professor, is principal investigator of a five-year, $2 million research grant funded by the National Institute of Nursing Research of the National Institutes of Health entitled "iPhone Helping Evaluate Atrial Fibrillation Rhythm through Technology" which aims to use mHealth cardiac monitoring technology to detect the presence of recurrent atrial fibrillation and improve self-management behaviors, patient outcomes, and overall quality of life for individuals living with this chronic health condition.

Judy Honig, DNP, EdD, assistant dean for Academic Affairs, is director of a two-year, $665,000 training grant entitled, "Providers in Comprehensive Care Traineeship (PCCT)." Funded by the Health Resources and Services Administration (HRSA) of the Department of Health and Human Services, this program will increase the number of primary care nurse practitioners by providing traineeships for graduate students pursuing the MS/DNP dual degree in the adult/geriatric or family primary care specialty.

Honig is also Director of a HRSA-funded Nurse Faculty Loan Program (NFLP) awarded to Columbia Nursing for 2014-2015. This goal of this award is to increase the number of qualified nursing faculty to facilitate education of the nurses needed to address the nursing workforce shortage by providing funding to schools of nursing to support the establishment and operation of a NFLP loan fund.

Jeffrey Kwong, DNP, MPH, ANP-BC, director, Adult-Gerontology Nurse Practitioner Program, is the director of a three-year, $1.5 million grant funded by HRSA. The goals of the "Elder LGBT Interprofessional Collaborative Care (E-LINC) Program" are to: (1) improve the health of LGBT older adults; (2) cultivate a practice environment for emerging nurse leaders in interprofessional team building, collaborative problem-solving, and care coordination; and (3) provide training opportunities for health professional students with a focus on LGBT health. Walter Bockting, PhD, professor, is the co-director.
Arlene Smaldone, PhD, CPNP, assistant dean, scholarship and research is director of a sponsored project providing scholarship support for Columbia Nursing students. "Columbia University Future of Nursing Scholars," funded by the Robert Wood Johnson Foundation, will provide financial support for a PhD student who is committed to completing the program in three years.
Publications
Rita John, DNP, EdD, director, Pediatric Primary Care Nurse Practitioner Program, was the lead author of "Childhood Lead Poisoning and the new Centers for Disease Control and Prevention Guidelines for Lead Exposure," published in Journal of the American Association of the Nurse Practitioner. Julie Schnur, DNP '13 was also an author. John was also the lead author of "Early Identification of Tethered Cord Syndrome: A Clinical Challenge," published in Journal of Pediatric Health Care. Tiffany Sanchez '13 was also an author. John was also an author of "The Effect of Breastfeeding on Childhood Overweight and Obesity: A Systematic Review of the Literature," published in the Journal of the American Academy of Nurse Practitioners.
Kristine Kulage, MA, MPH, director, Office of Scholarship and Research Development was the lead author of "Establishing a Program of Global Initiatives for Nursing Education," published in the Journal of Nursing Education. Other authors on the paper include Kathleen Hickey, EdD, FNP, assistant professor; Judy Honig, DNP, EdD, associate dean, academic affairs; and Elaine Larson, PhD, FAAN, associate dean for research.
Marlene McHugh, DNP, DCC, FNP, assistant professor, was an author of "Palliative Care: Responsive to the Need for Health Care Reform in the United States," published in Palliative Care Nursing: Quality Care to the End-of-Life.
Presentations and Honors
Suzanne Bakken, PhD, RN, FAAN, FACMI, The Alumni Professor of Nursing and Professor of Biomedical Informatics was named an Ambassador for Scientific Advancement by the Friends of the National Institute of Nursing Research (FNINR), an independent non-profit group advocating for nursing science on behalf of the National Institute of Nursing Research. Through the new FNINR Ambassadors Program, these individuals will foster political, social, and professional awareness of the work of NINR and its research priorities. Their efforts will complement work being done by the FNINR Board and others who champion nurses' value-driven and evidence based contributions to science.
Dawn Dowding, PhD, RN, VNSNY Professor of Nursing, was accepted into the Person and Family-Centered Care Endorsement and Maintenance Project of the National Quality Forum.
Beth Oliver '91, was honored by the American Heart Association as a "Heart and Stroke Lifesaver" for supporting the AHA's mission to build lives free of cardiovascular diseases and stroke.
Mary Tresgallo, DNP, MPH, FNP, assistant professor, presented "Symptom Management in Advanced Pediatric Illness to Hospice and Palliative Care Fellows," as part of the Hospice and Palliative Medicine Fellowship in the Department of Medicine, Columbia University Medical Center. She also became a certified End-of-Life Nursing Education Consortium (ELNEC) trainer.
Latia Wade '08 was named a Robert Wood Johnson Nursing Scholar.
Briefs
Columbia Nursing welcomes five new faculty members: Adriana Arcia, PhD; Assistant Professor of Nursing, Donna Cill, DNP, FNP-BC; Assistant Dean, Student Affairs and Assistant Professor of Nursing Stephen Ferrara, DNP, FNP-BC; Associate Dean of Clinical Affairs and Assistant Professor of Nursing, Michael Greco, DNP, CRNA; Assistant Professor of Nursing, and Sabrina McCauley, DNP, C-PNP, NNP-BC; Assistant Professor of Nursing at CUMC
Student volunteers called nearly 250 alumni to thank them or helping the school raise more than $517,000 in fiscal 2014 as part of the Office of Development and Alumni Relations' summer thank-a-thon. Student callers included Paul Coyne, Vu Dinh, Elizabeth Gary, Ameeka George, Katherine Nagel, Marjorie Salas, and Jasmine Travers.