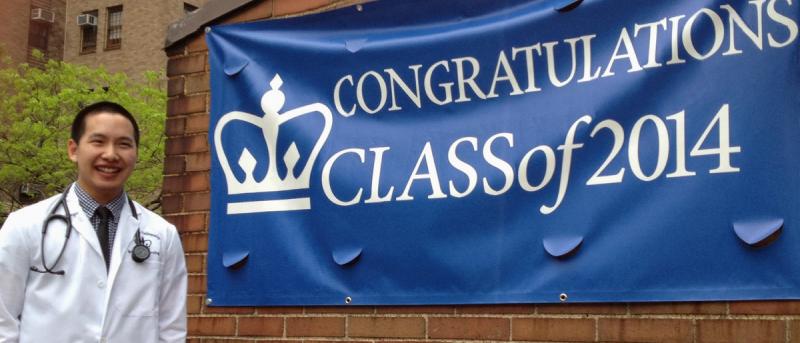 The Light at the End of the Tunnel
It's officially been one year, three semesters, 60 credits, and another Bachelor of Science degree to add to my academic collection. Was it the right decision to become a nurse? How am I still functioning after such a rigorous program? How will my nursing career unfold?
All I can say is that making the decision to become a nurse has been the best choice I've made thus far. If you future nurses ever needed any validation, I hope this narrative will power you through your ETP year to make a difference…
The start of my integration (senior preceptorship) was only a day away. I was standing outside a men's shelter talking to my classmate about how excited we were to begin integration, and the experiences we hoped we'd have.  All of a sudden, a towering man with scruffy clothes walked up to the two of us and stood patiently between us. Initially I thought he was loitering or waiting in line for one of the nearby food carts, so we shifted out of his way. We continued to share past clinical stories when out of the corner of my eye I noticed he was now standing beside me, still waiting patiently. I felt concerned and told my friend I'd see her next week during our first integration seminar and we went our separate ways.
I started walking back to my apartment and heard the man yell "HEY!" I was shocked and turned my head towards him. He walked up to me and said, "Remember me, Max? How are you?" I was at a loss for words and stuttering, scared at what my response would trigger. So I said," umm… hi?"
He told me his name and that he was recently discharged from a hospital where I did my psychiatric clinical rotation five months before. Immediately, I recognized his name and my face went cold. I was stunned, first that he remembered my name and secondly, that he recognized me when I wasn't wearing my nursing uniform.
He shook my hand firmly and told me he had something important to tell me if I had five minutes to spare. I said sure, and he told me that he was recently discharged from the hospital and wanted to thank me for everything I had done for him. He continued:
"Thank you for being my friend when I was at my lowest. When I needed someone to listen to me, when I was frustrated with the doctors and nurses who constantly tried to force medicine down my throat to make me less depressed or less of an alcoholic."
I was still in shock, but this time I felt euphoric: This was the validation I needed and the most powerful experience I'd ever had. We said our goodbyes and I wished him all the best and that I hoped he would continue to keep up the good work.
If you are feeling worried, stressed, or need a positive experience to prove that nursing was the right decision for you, think about your patients, and always remember that often times the most powerful form of therapy is not your prescription pad, but your words..
CONGRATULATIONS Columbia Nursing CLASS of 2014!! We did it!!!
-Maxwell W. Tom, ETP Class of 2014