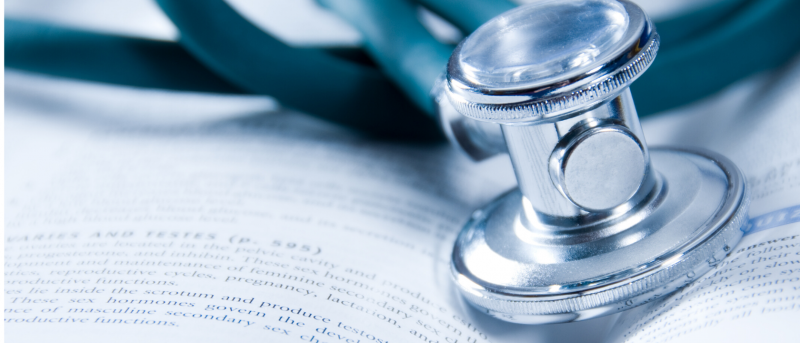 March 2023 Publications, Presentations, Awards, Honors, and Other News
Publications
Gregory Alexander was among the authors of "What Is the Level of Information Technology Maturity in Ontario's Long-Term Care Homes? A Cross-Sectional Survey Study Protocol," published in BMJ Open. 
Melissa Beauchemin PhD '19 was among the authors of "Clinical Practice Guidelines Recommendation Summaries for Pediatric Oncology Health Care Professionals: A Qualitative Study," published in PLoS One. 
Natalie Benda and Ruth Masterson Creber were among the authors of "Limited English Proficiency in Older Adults Referred to the Cardiovascular Team," published in American Journal of Medicine. 
Billy Caceres, student Yashika Sharma MS '20, and Danny Doan were among the authors of "Differences in Ideal Cardiovascular Health Between Sexual Minority and Heterosexual Adults," published in JAMA Cardiology. 
Amarilis Céspedes, Kayla Diggs, Jianfang Liu, and Jean-Marie Bruzzese were among the authors of "Adolescent Views on Asthma Severity and Management During the COVID-19 Pandemic," published in Pediatric Allergy, Immunology, and Pulmonology. 
Leon Chen was co-author of "The State of Acute Care Postgraduate Training: Faculty Observations," published in Journal of the American Association of Nurse Practitioners. 
Leah Estrada PhD '22, Veronica Barcelona, Andrew Dick, and Patricia Stone were among the authors of "Potentially Avoidable Hospitalizations at End of Life Among Historically Marginalized Residents in Nursing Homes Nationwide," published in Journal of Pain and Symptom Management. 
Amanda Hessels was among the authors of "Nurse Engagement in Antibiotic Stewardship Programs: A Scoping Review of the Literature," published in Journal for Healthcare Quality. 
Tonda Hughes was among the authors of "Associations Between Latent Classes of Trauma Exposure and Minority Stressors and Substance Use Among Cisgender Sexual Minority Women," published in Journal of Interpersonal Violence. 
Students Nia Josiah and Hakeem Shoola were among the authors of "Addressing Systemic Racism and Intergenerational Transmission of Anxiety Using Bowenian Family Therapy with African American Populations: A Discursive Paper," published in Journal of Advanced Learning.  
Jianfang Liu and Lusine Poghosyan were among the authors of "The Association Between Primary Care Practices' Structural Capabilities and Hospitalizations Among Persons Living with Dementia," published in Journal of Applied Gerontology. 
Phoenix Matthews was among the authors of "Preliminary Testing of a Web-Based Lung Cancer Screening Decision Coaching Tool for Older Chinese American Smokers and Their Providers," published in Journal of the National Medical Association. 
Se Hee Min was co-author of "Racial Differences in C-Reactive Protein, Depression Symptoms, and Social Relationships in Older Adults: A Moderated Network Analysis," published in Biological Research for Nursing. 
Student Shazia Mitha MS '18, Billy Caceres, Elizabeth Corwin, Ruth Masterson Creber, Meghan Reading Turchioe PhD '18, and Suzanne Bakken were among the authors of "Response to Mental Health of Cardiac Procedure Patients Should Be a Priority for All Healthcare Providers," published in Journal of Cardiovascular Nursing. 
Rebecca Schnall PhD '09 was co-author of "Clinical Research Staff Perceptions on a Natural Language Processing-Driven Tool for Eligibility Prescreening: An Iterative Usability Assessment," published in International Journal of Medical Informatics. 
Jacquelyn Taylor was among the authors of "Latent Class Analysis of Depressive Symptom Phenotypes Among Black/African American Mothers," published in Nursing Research. 
Presentations 
Jennifer Dohrn DNP '05 presented "Review of Recommendations from the World Nursing 2020 Report: What Is Applicable to the Caribbean Region?" at CARICOM (the Caribbean Community and Common Market) Executive Meeting of the Regional Nursing Body, on March 1, 2023, in Georgetown, Guyana, and virtually. 
Honors 
Ashley Graham-Perel received the Alice Fisher Fellowship from the Barbara Bates Center for the Study of the History of Nursing at the University of Pennsylvania. 
Other News 
Columbia Nursing's Pan American Health Organization/ World Health Organization Collaborating Center (PAHO/WHO CC) for Advanced Practice Nursing has been redesignated from 2023 to 2027. Jennifer Dohrn DNP '05 and Tonda Hughes will be co-directors of the center, while Dean Lorraine Frazier will serve as an advisor. 
    
Nancy Reame was an invited contributor to the resource "Changing Practices in ICS—International Commercial Surrogacy" for Surrogacy360.org, a web site project of the Center for Genetics and Society that provides information for the public independent of industry influence or commercial advertising. She was also interviewed by a health care reporter from GlobalData for the website Pharmaceutical Technology on a new non-estrogen drug and its potential use in treating vasomotor symptoms associated with menopause, and authored an editorial in the journal Menopause on this class of drugs. She was also appointed associate editor for the Menopause section of a new journal, Frontiers in Reproductive Health.