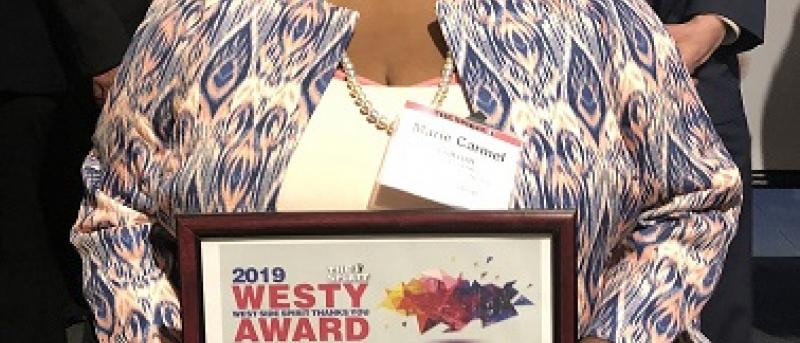 Marie Carmel Garcon Wins WESTY Award for Dedication to Patient Care
This April, Marie Carmel Garcon, DNP, assistant professor and nurse practitioner who serves house call patients at ColumbiaDoctors | Primary Care Nurse Practitioner Group (NPG), won a 2019 WESTY (WEST SIDE SPIRIT THANKS YOU) Award. The WESTYs, as they are known, are given out annually by The West Side Spirit, the weekly newspaper of the Upper West Side. Garcon, who has been a nurse practitioner for more than 30 years, was recognized for her dedication to patient care in Manhattan's Upper West Side.
Garcon, who holds two master's degrees and a doctorate in nursing, has spent time in hospitals in infectious disease units, worked with hemodialysis patients, and even provided care to heart transplant recipients. The care she provides now, though, is to keep patients healthy, happy, and, most important, out of the hospital enjoying their lives. Running the House Calls program at the NPG, Garcon assesses, diagnoses, and treats patients at home, where they are most comfortable, assembling a team of providers from social workers to specialists to physical therapists to ensure her patients get the best care possible.
According The West Side Spirit profile of Garcon, "To me, nursing is a vocation. All these years I've been doing great, but this one is my niche."