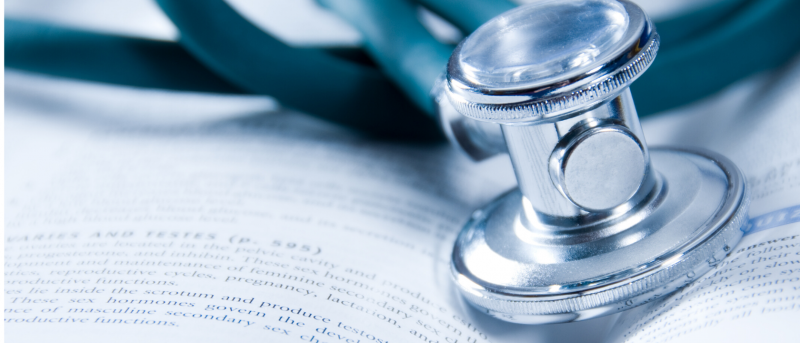 May 2023 Publications, Presentations, Awards, and Other News
Veronica Barcelona, student Danielle Scharp, Kenrick Cato, PhD '14, and Maxim Topaz were among the authors of "A Qualitative Analysis of Stigmatizing Language in Birth Admission Clinical Notes," published in Nursing Inquiry. 
Melissa Beauchemin, PhD '19, was among the authors of "Symptom Management Care Pathway Adaptation Process and Specific Adaptation Decisions," published in BMC Cancer. 
Lauren Bochiccio, Lauren Porsch, student Sarah Zollweg, Alicia Matthews, and Tonda Hughes were the authors of "Health Outcomes of Sexual Minority Women Who Have Experienced Adverse Childhood Experiences: A Scoping Review," published in Trauma, Violence, and Abuse. 
Maureen George was among the authors of "The Asthma Impairment and Risk Questionnaire Enhances the Assessment of Asthma Control," published in Annals of Allergy, Asthma, and Immunology, and "RWJF Future of Nursing Scholars Experience and Recommendations: Focus Group Results at Final Convening," published in Nursing Outlook. 
Ashley Graham-Perel was the author of "Code-Switch Fatigue," published in American Journal of Nursing. 
Tonda Hughes was among the authors of "Probable PTSD, PTSD Symptom Severity, and Comorbid PTSD and Hazardous Drinking Among Sexual Minority Women Compared to Heterosexual Women: A Meta-Analysis," published in Clinical Psychology Review. 
Tonda Hughes, Jianfang Liu, and Jean-Marie Bruzzese were among the authors of "Interpersonal- and Community-Level Risk Factors for Adolescent Obesity: An Examination of Sexual Identity, School Violence, and School Climate in a Large Sample of Urban Adolescents," published in Journal of Youth and Adolescence. 
Kasey Jackman, PhD '17, Maureen George, Tonda Hughes, and Walter Bockting were among the authors of "A Qualitative Study of Alcohol Use Disorder Psychotherapies for Transgender and Nonbinary Individuals: Opportunities for Cultural Adaptation," published in Drug and Alcohol Dependence. 
Se Hee Min was among the authors of "Identification of High-Risk Symptom Cluster Burden Group Among Midlife Peri-Menopausal and Post-Menopausal Women with Metabolic Syndrome Using Latent Class Growth Analysis," published in Women's Health (London). 
Allison Norful, PhD '17, was among the authors of "The Impact of a Nursing-Led Intervention Bundle with a Bedside Checklist to Reduce Mortality During the Initial COVID-19 Pandemic and Implications for Future Emergencies," published in Journal of Nursing Administration, and "Work Environment Factors Correlated to Physical and Psychological Health Risk of Nurses Following the First Two Surges of COVID-19," published in General Hospital Psychiatry. 
Presentations 
Gregory Alexander presented "Using Technology to Achieve Quality in Nursing Homes" at the LeadingAge Leadership Summit held April 17-19, 2023, in Washington, DC. He also participated in the HIMSS/MITRE Listening Session at the 2023 HIMSS (Healthcare Information and Management Systems Society) Global Health Conference held April 17-21, 2023, in Chicago, and will present "Moving Forward: Advancing Quality in U.S. Nursing Homes Using HIT" on May 25, 2023, at the American Medical Informatics Association (AMIA) 2023 Clinical Informatics Conference in Chicago. 
Melissa Beauchemin, PhD '19, presented "Talk to Me: Tailored AYA Trial Messaging" at the Southwest Oncology Group Spring Meeting held May 10-13, 2023, in San Francisco.  
Jennifer Dohrn, DNP '05, presented "Achieving Equity to End HIV: A Global Perspective," the keynote address at the inaugural session of the Association of Nurses in AIDS Care International Nursing Conference held on May 6, 2023, at Bel-Air College of Nursing in Panchgani, India. 
Tonda Hughes presented "Health Disparities in One of the Most LGBTQ+ Countries in the World: A Dutch Paradox," on April 1, 2023, at Saxion University of Applied Sciences, Deventer, the Netherlands, and the University of Amsterdam. 
Allison Norful, PhD '17, presented "More Than Documentation Burden Creating Burnout: What Systems Must Do to Achieve Safe, Efficient Patient Care Using Technology" at the American Academy of Nursing's Virtual Debrief Panel on April 27, 2023. 
Meghan Turchioe, PhD '18, and Maxim Topaz participated in "Demystifying and Embracing Artificial Intelligence in Healthcare" at the HIMSS (Healthcare Information and Management Systems Society) New York State Chapter's Spring 2023 Nursing Symposium held on May 4, 2023, in New York City. 
Awards 
Kellie Bryant received the Virginia Commonwealth University Lectureship Award on April 20, 2023, for the 2023 VCU Dean Lecture titled "Reimagining Nursing Education: Fostering the Next Generation of Health Equity Advocates." 
Other News 
Christian Cansino, DNP '17, was featured in a TV documentary highlighting volunteer anesthesia work for pediatric urology surgery in Guayaquil, Ecuador. 
Leon Chen will edit a new column, "From My Perspective," for the Journal of the American Association of Nurse Practitioners. The column will serve as a platform for readers to share their insights and viewpoints on issues pertinent to nurse practitioner practice. 
Suzanne Courtwright, MS '03, was invited by the New Jersey Hospital Association (NJHA) to share her research findings with the NJHA Pediatric and Adolescent Constituency Group on April 17, 2023, and invited back to share her research findings with the Chief Nurse Executive Committee on May 17, 2023. 
Jennifer Dohrn, DNP '05, was the chief guest at graduation ceremonies for bachelor's and master's degree students on May 8, 2023, at Bel-Air College of Nursing in Panchgani, India. She gave the main graduation address and presented diplomas to the new graduates with college principal Priya John. 
Amanda Hessels and Elaine Larson discussed their research findings on hospital climate and safety on the episode titled "Weighing the Connection Between a Patient Safety Climate and Infection Prevention Practices" on the American Journal of Infection Control's "Science into Practice" invited podcast. Hessels was also interviewed on the subject in Infection Control Today.