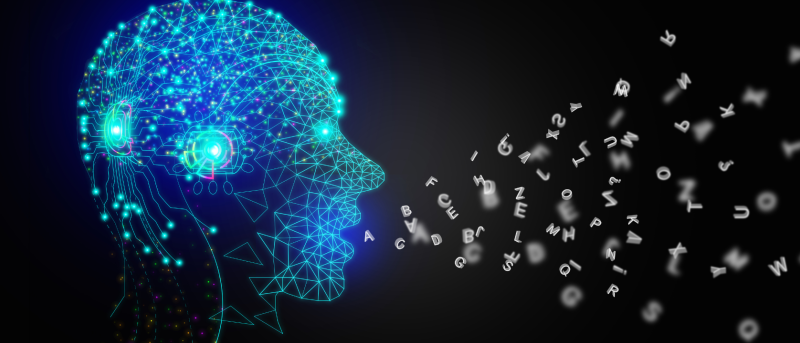 Cues in Speech, Voice Signal Earliest Stages of Dementia
Columbia Nursing postdoc builds novel screening tool based on patient-nurse communication
Artificial intelligence (AI) analysis of voice recordings could offer a quick, inexpensive way to screen home care patients for mild cognitive impairment and early dementia (MCI-ED), new research from Columbia Nursing shows. 
Postdoctoral researcher Maryam Zolnoori, PhD, has received National Institutes of Health (NIH) funding to develop a speech processing algorithm, MCI-ED Screen, to identify the earliest signs of mild cognitive impairment and early dementia in home care patients. MCI-ED builds upon AD Screen, a speech processing algorithm Zolnoori developed to detect Alzheimer's disease and related dementias (ADRDs) by analyzing voice recordings.  
The Alzheimer's Association estimates that nearly one in five people 60 and older in the U.S. are living with MCI, and that 10 to 15 percent of people with MCI will develop ADRD within the year. Identifying people with MCI-ED, who often don't recognize their cognitive function loss, is important because interventions are available to help slow dementia progression and keep patients safe, Zolnoori explains. 
While the NIH, the National Science Foundation, and others have prioritized the development of MCI-ED screening tools, available methods—such as brain scans or cerebrospinal fluid analysis--are too costly, invasive, or resource-intensive for practical use. Current cognitive assessment tools (e.g., The Mini‐Mental State Examination) require clinicians to receive additional training to use in clinical settings, and can take 10 to 20 minutes to complete, Zolnoori notes. 
MCI-ED Screen would avoid these concerns by using recordings made in the normal course of care. "We don't interrupt you, we don't ask you to use any specific tool that takes your time," Zolnoori says. "We just record your conversation and then we will tell you whether this patient has cognitive impairment or not." 
Zolnoori has received a K99 from the National Institute on Aging to develop MCI-ED Screen. 
MCI-ED Screen and AD Screen both work by rapidly recognizing multiple parameters in a patient's speech, voice, and language that act as biomarkers for cognitive function.  These parameters can include differences in tone of voice (the voices of people with MCI have less "brightness," or clarity, because they are losing control of their vocal cords), explains Zolnoori, or features like long silent pauses in conversation that can indicate memory loss.  
"AD Screen has already demonstrated excellent performance on a publicly available dataset using a picture description task," she adds.