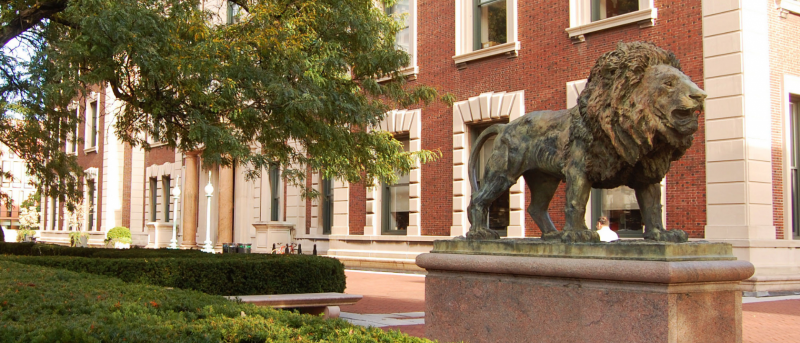 Nursing Spring Graduation Ceremonies Update
Dear Nursing Students,
After extensive and careful consideration of public health guidelines, and the ongoing impact of COVID-19 on our communities, Columbia University has announced it will hold the April 30, 2021 University Commencement ceremony virtually. We write today to provide an update on our School of Nursing graduation plans.
Last year, we postponed our nursing graduation ceremony with the hope that we would be able to gather in person this year. And as we enter the second year of the COVID-19 pandemic, we have also been hopeful that the recent development of the vaccines would have a pronounced effect on the pandemic--and it slowly is. The vaccines are moving us in a positive direction, but the question remains of how long will it take for event gathering restrictions to be lifted. Unfortunately, we do not have the answer at this time.  
The health and safety of our students, patients, and community are always our top priority; therefore in-person ceremonies will not be possible this Spring. The School of Nursing will celebrate our graduates' accomplishments this year with virtual ceremonies on May 18, 2021. There will be two ceremonies: one celebrating our 2020 graduates, and another celebrating our 2021 graduates.
As a university and as health professionals, we will continue to follow the guidance of public health experts and NYS requirements. We will also be monitoring guidelines, and we will explore hybrid opportunities for a combined in-person and virtual ceremony, if that becomes an option for us within the next month.  
 
Thank you for your patience as we work through this. Graduating students will receive more information on graduation in the coming weeks. If you have any questions or concerns in the meantime, please contact OSSnursing@cumc.columbia.edu. 
Sincerely, 
Lorraine Frazier, RN, PhD, FAAN
Dean and Mary O'Neil Mundinger Professor 
Senior Vice President Columbia University Medical Center
 
Judy Wolfe, Ed.D. 
Associate Dean, Student Affairs