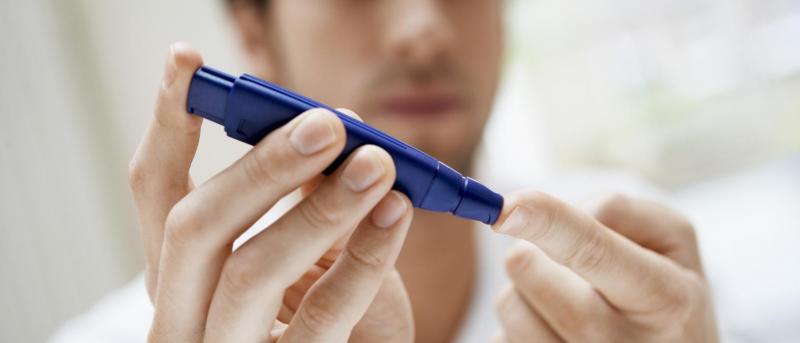 Out-of-Pocket Drug Spending Down for Seniors with Diabetes Following Launch of Medicare's Part D Drug Benefit
Despite improvements, two in five Medicare patients with diabetes who have Part D reach the coverage gap, where they are responsible for all drug costs
New York, NY, November 15, 2016 –Seniors who have diabetes are paying lower out-of-pocket costs for their medications since the launch of Medicare's Part D prescription drug benefit, according to a new study published in Diabetes Care. Total drug spending is also down for diabetic seniors, which is noteworthy since diabetes expenses and medication costs have been increasing across the general population.
According to the study, out-of-pocket pharmacy costs decreased 13.5 percent for all Medicare beneficiaries with diabetes for the period 2006 to 2011 compared to 2000 to 2005, the six-year period before Part D became available. Seniors enrolled in a Medicare Part D plan saw the biggest benefit, with out-of-pocket costs more than 5 percent lower than for seniors without a Part D plan.
"It is vitally important that seniors with diabetes have access to and can afford their medications," said study co-investigator Patricia Stone, PhD, Centennial Professor of Health Policy at Columbia University School of Nursing. Older patients with diabetes tend to have multiple illnesses requiring prescription medication and according to Stone, "One in six seniors with diabetes has skipped medications because of cost."
To assess the true impact of the Part D plan, investigators also examined drug costs for adults with diabetes 50 to 60 years of age. They found that seniors with a Part D plan had a nearly 20 percent decrease in out-of-pocket costs compared to the younger group. Despite these reductions, the study also showed that two in five Medicare patients with diabetes (40.9 percent) still reach the Part D coverage gap. While in the gap, or "donut hole," patients are responsible for the entire cost of their prescriptions drugs until they reach the catastrophic threshold where Part D coverage begins again.
"One in four Part D beneficiaries discontinues their prescription drugs when they enter the coverage gap," said study co-investigator Arlene Smaldone, PhD, assistant dean for scholarship and research at Columbia University School of Nursing. "Skipping doses puts seniors with diabetes at higher risk of serious short-term and long-term complications."
Smaldone and Stone said more research is needed to examine the impact of the Affordable Care Act provisions on vulnerable patients like seniors with diabetes and to find solutions that improve affordability of all medications, not just those directly related to regulating diabetes itself.
About Diabetes in the 65+ Populations
One in four adults in the United States age 65 years and older has diabetes. People with diabetes are at increased risk of complications including heart attack, stroke, blindness, and kidney failure among others. Medical costs for people diagnosed with diabetes are more than double the costs for people without diabetes. One in six adults age 65 years and older with diabetes has gone without prescribed medication because of cost issues.
About the Study
The study used Medical Expenditure Panel Survey data to examine out-of-pocket costs for prescription drugs in 4,664 Medicare beneficiaries age 65 years and older with diabetes compared with 2,938 younger, non-Medicare adults age 50 to 60 years with diabetes. The study compared results from the six-year period before and after Medicare Part D became available (2000-2005 versus 2006-2011).
The paper is titled, "The Impact of Medicare Part D on the Proportion of Out-of-Pocket Prescription Drug Costs Among Older Adults with Diabetes." The lead author is Yoon Jeong Choi, PhD from the Research Institute of Nursing Science at Seoul National University College of Nursing, South Korea and a 2015 graduate of Columbia University School of Nursing's  PhD program. Co-authors are Haomiao Jia, PhD, Patricia Stone, PhD and Arlene M. Smaldone, PhD, all from Columbia University School of Nursing, Tal Gross, PhD from the Mailman School of Public Health at Columbia University, and Katie Weinger, PhD from the Joslin Diabetes Center.
This study was supported by the Center for Health Policy at Columbia University School of Nursing and Sigma Theta Tau International Honor Society of Nursing Alpha Zeta Chapter.
The authors declare no financial or other conflicts of interest.