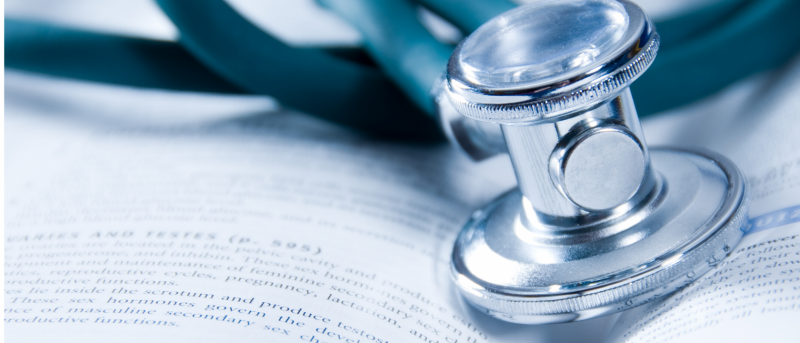 Publications, Presentations, Awards, and Other News January 2020
Publications
Suzanne Bakken was among the authors of "Psychometric Properties of a Spanish-Language Version of a Short-Form FAMCARE: Applications to Caregivers of Patients with Alzheimer's Disease and Related Dementias," published in Journal of Family Nursing. She and Kathleen Hickey were among the authors of "The Use of Technology to Support Precision Health in Nursing Science," published in the Journal of Nursing Scholarship.
Walter Bockting was among the authors of "Exploring New and Existing PrEP Modalities among Female Sex Workers and Women Who Inject Drugs in a U.S. City," published in AIDS Care.
Laura Britton '14 '16 was among the authors of "Associations Between Perceived Susceptibility to Pregnancy and Contraceptive Use in a National Sample of Women Veterans," published in Perspectives on Sexual and Reproductive Health."
Eileen Carter'14 was among the authors of "Clinical Nurse Preparation and Partnership in Antibiotic Stewardship Programs: National Survey Findings Are a Call to Action for Nurse Leaders," published in The Journal of Nursing Administration.
Kathleen Hickey and Robert Sciacca were among the authors of "Atrial Fibrillation Is Associated with Recurrent Ventricular Arrhythmias after LVAD Implant: Incidence and Impact in a Consecutive Series," published in Journal of Cardiovascular Translational Research.
Rita John '05 was the author of a chapter titled "Ethical Considerations in the Care of Pediatric Patients," in Ethical and Legal Issues for Doctoral Nursing Students, published by DE Stech Publications, Inc. She also authored two chapters titled "Respiratory Disorders" and "Atopic, Rheumatic, and Immunodeficiency Disorder," in Burns' Pediatric Primary Care, published by Elsevier.
Elaine Larson was the author of "Musings on Retirement," published in Nursing Outlook.
Maichou Lor was among the authors of "'It Hurts As If' . . . Pain-Associated Language, Visual Characterization, and Storytelling in Hmong Adults," published in Pain Medicine.
Mary O'Neil Mundinger co-authored "Response to Letter to the Editor by Linda McCauley," published in Policy, Politics, & Nursing Practice.
Michelle Odlum, Danielle Black, and Jennel Osborne '18 were among the authors of "Exploring HIV Concern in a Population of Dominican American Women Midlife and Older," published in BMC Public Health.
Lusine Poghosyan, Allison Norful '17, Affan Ghaffari, and Maureen George were among the authors of "Mental Health Delivery in Primary Care: The Perspectives of Primary Care Providers," published in Archives of Psychiatric Nursing.
Laura Starbird was among the authors of "Nurse Case Management to Improve the Hepatitis C Care Continuum in HIV Co-Infection: Results of a Randomized Controlled Trial," published in Journal of Viral Hepatitis.
Samantha Stonbraker '13 '16, Tiffany Porras, and Rebecca Schnall '09 were the authors of "Patient Preferences for Visualization of Longitudinal Patient-Reported Outcomes Data," published in Journal of the American Medical Informatics Association.
Patricia Stone was among the authors of "Quality Innovation Networks Share Varied Resources for Nursing Homes on Mostly User-Friendly Websites," published in Journal of the American Geriatrics Society.
Kristine Kulage, and Elaine Larson were among the authors of "Promoting Nursing Research Globally: The Writing to Improve Nursing Science (WINS) Program," published in International Nursing Review.
Cindy Veldhuis was among the authors of "Psychological and Neighborhood Factors Associated with Urban Women's Preventive Care Use," published in the Journal of Behavioral Medicine.
Katherine Zheng '19, Jean-Marie Bruzzese, and Arlene Smaldone '03 were the authors of "Illness Acceptance in Adolescents: A Concept Analysis," published in Nursing Forum.
Presentations            
Adriana Arcia presented "Development of a Mobile Application to Help Caregivers Understand the Functional Stages of Dementia," at the Aging and Health Informatics Conference at the University of Texas, Austin.
Jean-Marie Bruzzese presented "The Rewards and Challenges of Implementing a School-Based Asthma Intervention Research Program" during the Implementation Research for Health Equality Webinar Series presented by the Center for Translation Research and Implementation Science (CTRIS) and the National Heart, Lung and Blood Institute of the National Institutes of Health.
Theresa Koleck, Suzanne Bakken, and Nicholas Tatonetti presented "Chronic Condition Symptom Enrichment from Electronic Health Records," at the American Medical Informatics Association 2019 Annual Symposium, in Washington, D.C.
Theresa Koleck, Kathleen Hickey, Jacqueline Merrill '98 '06, and Suzanne Bakken presented "Tailored Genetic Workshops, Individual Consultation, and a Biobank/Data Repository to Improve Nurse Scientist Genetic Knowledge," at the 2019 International Society of Nurses in Genetics World Congress: Transforming Health Through Genomic Nursing, in San Antonio, Texas.
Allison Norful '17 presented "Restructuring Primary Care Teams: Successful Integration of Nurse Practitioners," at the New York State Nurse Practitioner Association, in Verona, New York. She and Lusine Poghosyan presented "Development of the Provider Co-Management Index: Measuring Nurse Practitioner-Physician Co-Management during Care Delivery," at the 45th Biennial Sigma Theta Tau Convention, in Washington, D.C. At the same event, Norful and Elaine Larson presented "Mental Health Stigma Theoretical Framework: Analysis and Evaluation" and "The Attitudes of Registered Nurses Toward Devaluation and Discrimination of People with Mental Illness."
Awards and Honors
Adriana Arcia, Maureen George, and Jean-Marie Bruzzese received a $50,000 2019 Intervention-and-Implementation Science Pilot Award from the Department of Epidemiology and the Clinical and Translational Science Awards (CTSA) for their study titled "Personalized Infographics to Control Teen Asthma (PICTA)."
The Helene Fuld Health Trust Simulation Center received provisional accreditation from the Society for Simulation in Healthcare.
Jessica Schwartz, PhD student, received third place in the Student Paper Competition, second place for the Student Design Challenge, and the Nursing Informatics Working Group (NIWG) Student Award at the American Medical Informatics Association (AMIA) 2019 Annual Symposium, in Washington, D.C.
Other News
Amanda Hessels was invited to be a panel member and author for the Society of Healthcare Epidemiologists of America/Infectious Diseases Society of America (SHEA/IDSA) "Compendium of Strategies to Prevent HAIs in Acute Care Hospitals: 2020 Update."
Theresa Koleck was nominated by the National Institute of Nursing Research to participate in alpha-phase user testing on the All of Us Research Program's Researcher Workbench. The appointment involved completing independent exercises and an in-person workshop at Vanderbilt University Medical Center to provide feedback on the research experience within the All of Us Research Hub.
Nancy Reame was a panelist/member hearing public testimony of stakeholders, patients, and practitioners before the National Academy of Medicine's Committee on the Clinical Utility of Compounded Bioidentical Hormones, in Washington D.C. The committee expects to submit the final report to its funder, the Food and Drug Administration, in March 2020. She was also a moderator and senior faculty participant in the Interdisciplinary Workshop for Graduate Students: Multifaceted Menstruation, sponsored by the Menstrual Health Equity Work Group of Columbia University's Center for Human Rights and Social Justice. Reame was a co-investigator in the invitational global workshop, Menstruation at the Margins, held in Geneva Switzerland, funded by a special grant from the Brocher Foundation. The goal of the workshop was to bring together key thought leaders, researchers, and activists from around the globe to develop strategies for advancing policy, research, and practice, for marginalized groups (including refugees, prisoners, and the homeless) with menstrual health inequities.
Briefs
Laura Ardizzone '04 '10  travelled to Jos, Nigeria with The Carter Center to conduct a five-day train-the-trainer course for teachers in Nurse, Nurse Midwives, and Community Health Worker programs to share competency based educational methods with their fellow faculty members.
Lusine Poghosyan was the author of an op-ed in The Washington Post called "Here's an Easy way to Increase Access to High-Quality, Affordable Health Care."
Amy Rose Taylor '14 '16 and Paul Coyne '13 '15 '16 served as judges at The Society for Nurse Scientists, Innovators, Entrepreneurs and Leaders Hackathon sponsored by Johnson & Johnson.