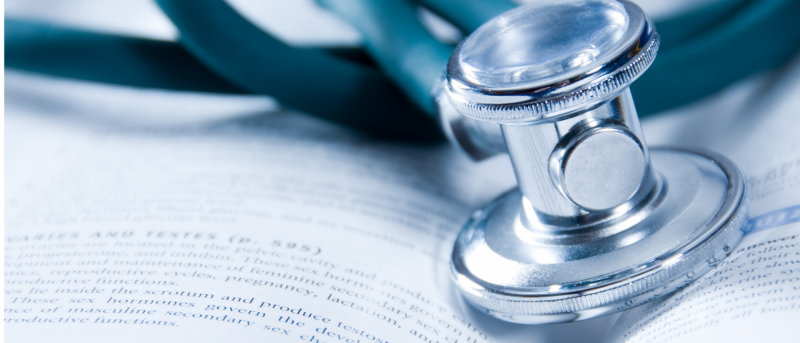 Publications, Awards, and Other News September 2020
Publications
Gregory Alexander was among the authors of "Systematic Review of Program Evaluation in Baccalaureate Nursing Programs," published in Journal of Professional Nursing.
Billy Caceres, Kathleen Hickey, Suzanne Bakken, Theresa Koleck, and Haomiao Jia were among the authors of "Mobile Electrocardiogram Monitoring and Health-Related Quality of Life in Patients with Atrial Fibrillation: Findings from the iPhone Helping Evaluate Atrial Fibrillation Rhythm Through Technology (iHEART) Study," published in The Journal of Cardiovascular Nursing.
Eileen Carter '14 was among the authors of "Design and Study Protocol for a Cluster Randomized Trial of a Multi-Faceted Implementation Strategy to Increase the Uptake of the USPSTF Hypertension Screening Recommendations: The EMBRACE Study," published in Implementation Science.
Mary Tresgallo '92 '08, Patricia Stone, and Mansi Agarwal were among the authors of "Palliative Care and Infection Management in Nursing Homes: A Nationwide Survey (RP526)," published in Journal of Pain and Symptom Management.
Maureen George was among the authors of "Inhaled Corticosteroid Beliefs, Complementary and Alternative Medicine in Children Presenting to the Emergency Department for Asthma," published in The Journal of Asthma.
Amanda Hessels, Bevin Cohen '17, and Elaine Larson were the authors of "Patient Safety Culture Survey in Pediatric Complex Care Settings: A Factor Analysis, published in Journal of Patient Safety.
Judy Honig was among the authors of "Exploration of Advanced Practice Nurses' Competencies Necessary for Achievement of Universal Health Coverage in Jordan," published in Nursing Forum.
Jianfang Liu, Bevin Cohen '17, and Elaine Larson were among the authors of "Novel Strategies for Predicting Healthcare-Associated Infections at Admission: Implications for Nursing Care," published in Nursing Research.
Lusine Poghosyan was among the authors of "Language Equivalence of the Modified Falls Efficacy Scale (MFES) Among English- and Spanish-Speaking Older Adults: Rasch Analysis," published in BMC Geriatrics.
Lusine Poghosyan and Jianfang Liu were among the authors of "Organizational Support for Nurse Practitioners in Primary Care and Workforce Outcomes," published in Nursing Research.
Jingjing Shang was among the authors of "Home Care Nurses' Identification of Patients at Risk of Infection and Their Risk Mitigation Strategies: A Qualitative Interview Study," published in International Journal of Nursing Studies.
Jingjing Shang, Ashley Chastain, Uduwanage Gayani Perera, Caroline Fu, and Patricia Stone were among the authors of "COVID-19 Preparedness in Us Home Health Care Agencies," published in Journal of the American Medical Directors Association.
Patricia Stone was the author of a commentary, "Value-Based Incentive Programs and Health Disparities," published in JAMA Network Open.
Presentations
Adena Bargad presented "Implementing the PATH Model of Person Centered Counseling" at the 2020 National Reproductive Health Title X Conference presented virtually by the National Clinical Training Center for Family Planning, on August 11, 2020.
Jennifer Dohrn '85 '05 presented "To Build a Robust Health Workforce for Pandemic Response, Nursing Is Key to What Works, What Is Essential, What Is Achievable" at the Meeting the Challenge of COVID-19 in Africa Conference co-hosted virtually on September, 3, 2020, by the Center for Pandemic Research, Institute for Social and Economic Research and Policy, Columbia University, and the Faculty of Health Sciences, University of the Witwatersrand, Johannesburg, South Africa.
Ariana Komaroff '04 presented "Breastfeeding for Procedural Pain in Infants: A Quality Improvement Project," at the International Lactation Consultant Association 2020 Conference held virtually on August 19, 2020.
Nancy Reame participated in "Report to the Food and Drug Administration of the Committee on the Clinical Utility of Treating Patients with Compounded Bioidentical Hormone Therapy," hosted virtually by the National Academy of Sciences, Engineering, and Medicine, on July 29, 2020.
Cindy Veldhuis presented "Mental Health During the COVID-19 Pandemic: Comparing COVID-19-Related Mental Health Among LGBTQ+ and Heterosexual Individuals" at Preaching to the Choir: An International LGBTQ Psychology Conference hosted virtually on July 17, 2020.
Awards and Honors
Gregory Alexander has been elected into the new 2020 class of Fellows by the International Academy of Health Sciences Informatics.
PhD Student, Leah Estrada, was named a 2020 Diversity Scholars Network Recipient by AcademyHealth.
Brittany "Ray" Gannon was accepted into the Nalanda Institute's Contemplative Psychotherapy Program. The two-year program focuses on incorporating mindfulness, meditation, and compassion-based therapy into practice and research.
Maureen George received a Travel Grant for Best Abstract in Patient-Centered Research from the European Lung Foundation.
Allison A. Norful '17 was appointed the Columbia University representative for the New York City (NYC) Nursing Translational Research Consortium. Norful also received funding from the Sigma Theta Tau, Alpha Zeta chapter, to support a study that investigates patient transitions across clinical care settings and the subsequent impact on quality of care.
Cindy Veldhuis received a National Institutes of Health Pathway to Independence Award from the National Institute on Alcohol Abuse and Alcoholism.
Briefs
Alumna Beth Oliver '91 was appointed senior vice president and chief nursing executive of Mount Sinai Health System. In this role, Oliver is responsible for the practice of nursing across the system and collaborates with the senior executive team as well as chief nursing officers throughout Mount Sinai.