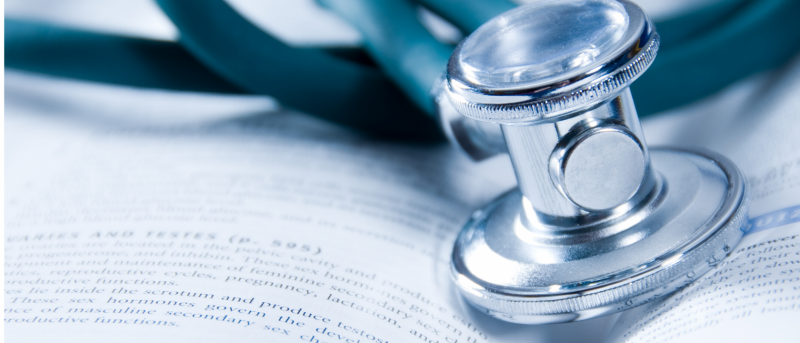 Publications, Presentations, Honors and Awards, and Other News June 2021
Publications
Suzanne Bakken, Kenrick Cato, PhD '14, and Maxim Topaz were among the authors of "Artificial Intelligence in Nursing: Priorities and Opportunities from an International Invitational Think-Tank of the Nursing and Artificial Intelligence Leadership Collaborative," published in Journal of Advanced Nursing.
Veronica Barcelona and Jacquelyn Taylor were among the authors of "The Association Between Neighborhood Social Vulnerability and Cardiovascular Health Risk Among Black/African American Women in the InterGEN Study," published in Nursing Research.
Sophie Gloeckler, MS '19 was a co-author of "Altruism, Recklessness, or Something Else? A Summary of the Forum on Self-Experimentation in the Time of COVID-19," published in Swiss Medical Weekly.
Haiomiao Jia was among the authors of "Adapted Stopping Elderly Accidents, Deaths, and Injuries Questions for Falls Risk Screening: Predictive Ability in Older Drivers," published in American Journal of Preventive Medicine.
Anna Lietz was among the authors of "Colorectal Cancer Screening: An Updated Modeling Study for the US Preventive Services Task Force," published in JAMA (Journal of the American Medical Association) .
Rebecca Schnall, PhD '09 was among the authors of "Insights from Participants Engagement with the Tuberculosis Treatment Support Tools Intervention: Thematic Analysis of Interactive Messages to Guide Refinement to Better Meet End User Needs," published in International Journal of Medical Informatics.
Arlene Smaldone, PhD '03 was among the authors of "Antimicrobial Stewardship Interventions to Optimize Treatment of Infections in Nursing Home Residents: A Systematic Review and Meta-Analysis," published in Journal of Applied Gerontology.
Jiyoun Song, PhD '20 and Jingjing Shang were among the authors of "Infection Prevention and Control Practices in the Home Environment: Examining Enablers and Barriers to Adherence Among Home Health Care Nurses," published in American Journal of Infection Control.
Presentations
Sally W. Aboelela participated in a workshop titled "Teaching the Biology of Skin Color as a Tool to Deconstruct Race-Based Medicine" for a virtual conference hosted by the Human Anatomy and Physiology Society, on May 23, 2021.
Suzanne Bakken presented "Precision Approaches for Health Communication with Vulnerable and Underserved Populations" at the Duke University School of Medicine Genomic and Precision Medicine Forum, held virtually on May 13, 2021.
Jeanne Churchill, DNP '10 presented "Kawasaki Disease in Children" for the University of Navarra Nursing Summer School, hosted virtually on May 10, 2021.
Tonda Hughes presented "From Gay Bars to Marriage Equality. Building a Research Career Focused on Sexual Minority Women's Health" at the University of California, Los Angeles, School of Nursing's 2021 Dean's Distinguished Lecture series, hosted virtually on March 24, 2021.
Cindy Veldhuis co-led a presentation titled "Pre-Conference Session: Using Twitter for Networking in LGBTQ Health" at the 2021 National LGBTQ Health Conference, held virtually on April 13, 2021. Veldhuis also presented "A Mixed-Methods Approach to Understanding Stress in Sexual and Gender Minority Women's Interracial/Interethnic Relationships" at the City University of New York Department of Psychology's Brown Bag Series.
Awards/Honors
Maura Abbott, Adena Bargad, Kellie Bryant, Jennifer Dohrn, DNP '05, Stephen Ferrara, Marie Carmel Garcon, and Beth Maletz were named members of the CUIMC Academy of Community and Public Service Class of 2021.
Veronica Barcelona was named a 2021 Scholar for the National Institute on Minority Health and Health Disparities (NIMHD) Health Disparities Research Institute, scheduled for August 9–13, 2021.
Walter Bockting received the Distinguished Sexual and Gender Health Revolutionary Award from the University of Minnesota Medical School's Program in Human Sexuality (PHS).
Tonda Hughes received the Distinguished Contributions to Nursing Research Award from the Eastern Nursing Research Society and the Distinguished Alumni Award from the University of Illinois at Chicago College of Nursing. Hughes also received an administrative supplement from the National Institutes of Health/National Institute on Alcohol Abuse and Alcoholism for her study titled "Impact of COVID-19 on Hazardous Drinking in a Diverse Longitudinal Cohort of Women."
Kasey Jackman, PhD '17 was accepted into the 2021 CUIMC Summer Institute for Teaching and Learning hosted by the Columbia Center for Teaching and Learning.
Jacquelyn Taylor received a 2021 Mentor of the Year Award from the Irving Institute for Clinical and Translational Research, in collaboration with the Columbia University Irving Medical Center Office of Academic Affairs.
Cindy Veldhuis was named a 2021 Scholar for the National Institute on Minority Health and Health Disparities (NIMHD) Health Disparities Research Institute .
Other News
Adjunct professor Cliff Robertson was among the authors of "Providing End-of-Life Care in the Emergency Department: Early Experience from Médecins Sans Frontières During the Covid-19 Pandemic," published in African Journal of Emergency Medicine.