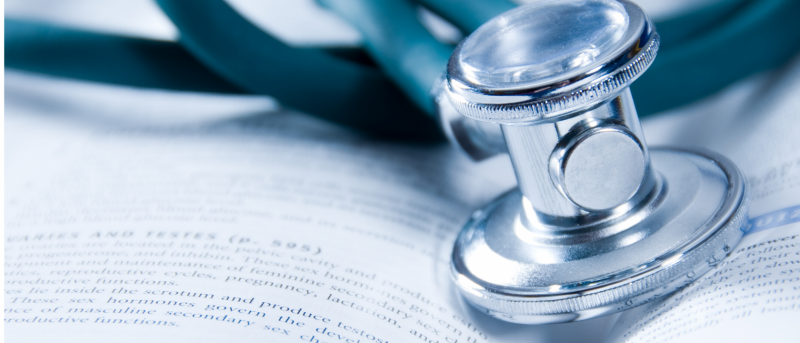 Publications, Presentations, Honors, Awards, and Other News July 2022
Publications
Adriana Arcia and Eileen Carter, PhD '14, were among the authors of "Environmental Scan of Parent-Facing Health Information About Antibiotics in US Children's Hospital Websites," published in Journal of the Pediatric Infectious Diseases Society.
Suzanne Bakken, Rebecca Schnall, PhD '09, and Maureen George were among the authors of "'If They Give Their Mind to HIV, They Don't Last as Long': An Explanatory Model of HIV Infection in a Limited-Resource Setting Informs Person-Centered Care," published in Global Qualitative Nursing Research.
Jean-Marie Bruzzese was among the authors of "Does Observed Conflict Recovery Play a Role in Adolescent Dating Aggression?" published in Journal of Research on Adolescence.
Eileen Carter, PhD '14, Jingjing Shang, Maureen George, PhD student Christine DeForge, and Patricia Stone were among the authors of "Nursing Home Residents' Experiences and Perceptions of Antibiotic Use: A Qualitative Descriptive Study," published in American Journal of Infection Control.
Ashley Chastain and Jingjing Shang were among the authors of "Measuring Palliative Care-Related Knowledge, Attitudes, and Confidence in Home Health Care Clinicians, Patients, and Caregivers: A Systematic Review," published in Journal of Palliative Medicine.
Rita Marie John, DNP '05, is the editor of a book published by Springer in 2022 titled Pediatric Diagnostic Labs for Primary Care: An Evidence-Based Approach, to which Adena Bargad, Clare Cardo McKengney, Deanna Schneider, and Arlene Smaldone contributed chapters.
DNP student Nia Josiah was among the authors of "Henrietta Lacks and America's Dark History of Research Involving African Americans," published in Nursing Open.  
PhD student Sarah Leonard, PhD student Eleanor Turi, and Jean-Marie Bruzzese were among the authors of "Associations of Asthma Self-Management and Mental Health in Adolescents: A Scoping Review," published in Respiratory Medicine.
Allison Norful, PhD '17, was among the authors of "Nursing Perspectives About the Critical Gaps in Public Health Emergency Response During the COVID-19 Pandemic," published in Journal of Nursing Scholarship.
Lusine Poghosyan was a co-author of "Advanced Practice Nurses Globally: Responding to Health Challenges, Improving Outcomes," published in International Journal of Nursing Studies.
Natalie Voigt, PhD '20, Jianfang Liu, Rebecca Schnall, PhD '09, and Lusine Poghosyan were among the authors of "Role of Environment on Physical Activity Patterns of Older Adults Living With HIV in New York City," published in Journal of the Association of Nurses in AIDS Care.  
Presentations
Gregory Alexander presented "The Service Model and Workforce Reform National Roundtable: International Research," "National Reports of HIT and Quality Measures: Uncovering Existing Health Disparities in the U.S.," "The Technology-Specific Consideration National Roundtable: International Research," and "ACIITC Research Collaboration Roundtable: International Research," at the Aged Care Industry Information Technology Council (ACIITC) Australian tour hosted by Macquarie University, in Sydney, July 12‒13, 2022 . In addition, he presented "The Future of Long-Term Care and Health Disparities in U.S. Nursing Homes" to the Department of Health and the Australian Digital Health Agency in Canberra, Australia, on July 18, 2022.
Mary Tresgallo, DNP '08, Marie Carmel Garcon, and Jennifer Dohrn, DNP '05, presented "Palliative Care Initiative in Haiti," at the Integration of Breast Health and Palliative Care in the Nursing Curriculum in Haiti conference held on June 21, 2022.
Awards/Honors
Veronica Barcelona was named one of 12 members inducted into the 2022 cohort of the Betty Irene Moore Fellowship for Nurse Leaders and Innovators.
Ellen Fehey was awarded $17,000 for her application to the Columbia Provost Interdisciplinary Teaching Awards (ITA) for her project titled, "The First Collaborative Patient Encounter: Communication, Coordination, Collaboration, Becoming a Team."
Ana Kelly was named a 2022 Nurse Honoree by Nurses with Global Impact, Inc.
Jaime Panton and Deanna Schneider, MS '10, received a Columbia Provost Emerging Technology Grant for their project titled, "Utilizing Virtual Reality for Pediatric Nurse Practitioner Students."
Jiyoun Song, PhD '20, placed first during the Artificial Intelligence in Nursing 2022 presentation competition at the 20th International Conference on Artificial Intelligence in Medicine (AIME) held in Halifax, Canada, June 14–17, 2022.