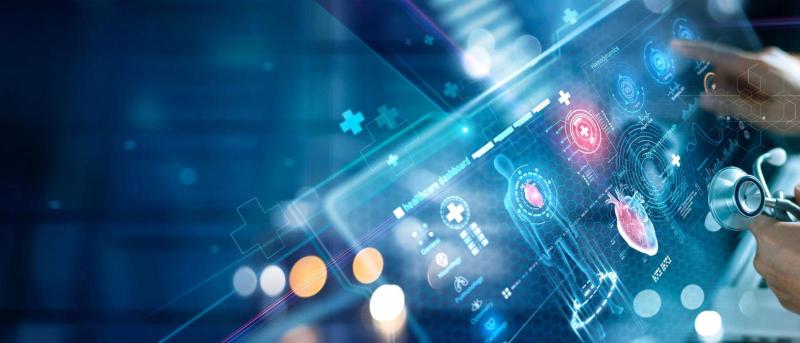 REX Seminar Highlights Varied Role of AI in Home Health Care
Artificial intelligence (AI) can be used to automatically extract important insights from home health data to improve patient care, Maxim Topaz, PhD, Elizabeth Standish Gill Associate Professor of Nursing, explained February 22, 2023, in a REX seminar sponsored by the Office of Scholarship and Research. 
Topaz described how he and his colleagues are building algorithms that can flag home care patients who are at risk of hospital admission or an emergency department (ED) visit with increasing accuracy, using unstructured, narrative data ranging from nursing notes to patients' verbal communication.  
Six million patients a year receive home care through Medicare, from about 11,000 agencies across the U.S., Topaz noted, while one in five home care patients is hospitalized annually. During an episode of home health care, patients have a 30% chance of being hospitalized or visiting the ED. 
"We are hoping to design a system that will alert nurses about deteriorating patients…before it's too late," Topaz told the audience of in-person and virtual attendees.  
He explained that 80% of health data is unstructured—in the form of clinician notes, clinician-patient communication, and scientific literature—while the rest is in structured form, for example flowsheets. Topaz and his colleagues have been using natural language processing (NLP), machine learning, and other forms of AI to develop and refine algorithms based on unstructured data. 
Topaz described his 2020 study in Nursing Research, the first to evaluate whether nursing notes could be used to predict hospitalization or ED risk. Using a database of 727,676 home care notes for 112,237 patients, he and his colleagues identified seven risk factor categories that predicted hospitalization visits or ED visits with 83 percent accuracy.  
Topaz also discussed Homecare-CONCERN, an ongoing study funded by the Agency for Health Research and Quality, and other continuing projects using AI tools to improve home care. 
He also highlighted work by Maryam Zolnoori, PhD, a postdoctoral research scientist at Columbia Nursing who is investigating whether home care patients' verbal communication can be mined for early signs of cognitive decline. Zolnoori recently received a K99 grant from the National Institute on Aging for a two-year study of this approach, titled "Development of a Screening Algorithm for Timely Identification of Patients with Mild Cognitive Impairment and Early Dementia (MCI-ED) in Home Healthcare."