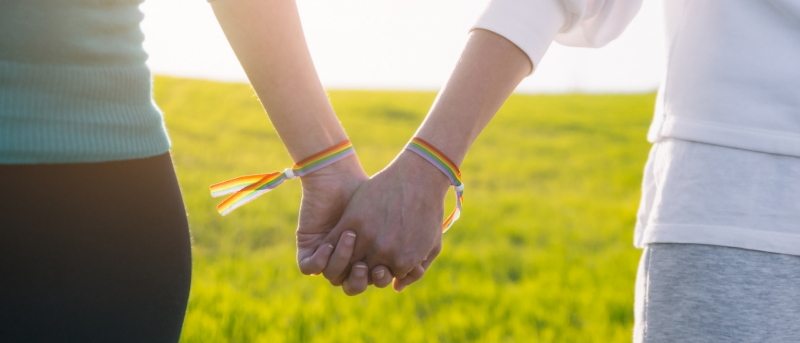 Sexual Identity Disclosure Is Linked to Lower Death Risk for Sexual Minority Women
Opening up to family members about sexual identity may reduce mortality risk for sexual minority women (SMW), according to new findings.
Women who had disclosed their sexual identity to their entire immediate family had a 70% lower mortality rate than those who had disclosed it to fewer than one-third of their family members, Tonda Hughes, PhD, the Henrik H. Bendixen Professor of International Nursing (in Psychiatry), and her colleagues found.
The findings are from the Chicago Health and Life Experiences of Women (CHLEW) Study, a 21-year longitudinal study of 812 SMW. Hughes is principal investigator on the study.
SMW face disparities in mental and physical health and are more likely to engage in risky health behaviors, Hughes and her team note in their report.
Among 775 SMW enrolled in the CHLEW study in 2000–01 or 2010–12, 49, or 6.3%, had died by 2019. Overall, 52.7% of the study participants had disclosed their sexual identity to 100% of their immediate family, 38.6% had disclosed to at least 33% but less than 100%, and 8.8% had disclosed to less than 33%. Among the 70 women who had disclosed to few or none of their immediate family members, 14% (10/70) had died, compared to only 4% who died among the 408 who disclosed to all immediate family members. "Identity disclosure has been linked to higher levels of self-esteem, sexual identity acceptance and integration. Disclosure to family members may be particularly important for overall health, especially from a life course perspective," the authors write.
"Understanding in which contexts individuals are more likely to disclose their identity to all family members versus some or none, and the pathways through which disclosure improves as opposed to harms health, is an important next step in this work," they conclude.
The findings were published online Jan. 30, 2021, in Social Science & Medicine.
---
This article originally appeared in the Spring 2021 issue of Columbia Nursing Magazine.