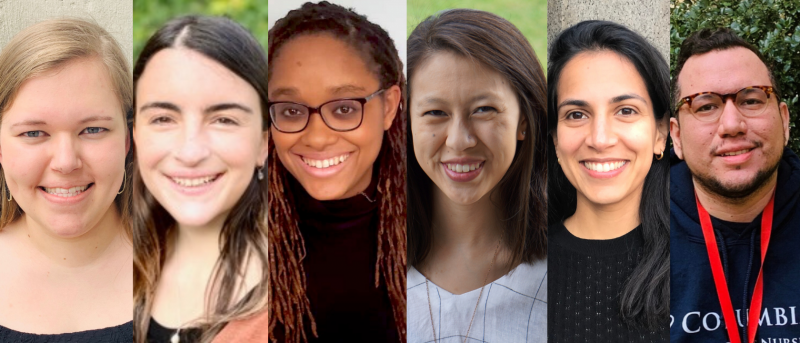 Six at Columbia Nursing Named Jonas Nurse Scholars
Doctoral students Anastasia Aguiar, MS '20, Alden A. Bush, MS '20, Mollie Hobensack, MS, Janine Inez, MS '20, Sarah Leonard, MS '20, and Eleanor Turi, have been chosen as Jonas Nurse Scholars for 2021, Jonas Philanthropies announced August 4, 2021.
Through its Jonas Nursing and Veterans Healthcare Program, based at Columbia Nursing, Jonas Philanthropies awards this honor every year to students pursuing PhD, EdD, or DNP degrees whose research and clinical work addresses the nation's most urgent health care needs. Launched in 2008, the program now supports more than 1,400 scholars in all 50 states.  
"We are thrilled to continue our work with our partner nursing schools as we welcome a new cohort of nurse leaders into the Jonas Scholar community," said Stephen Ferrara, DNP, interim executive director of Jonas Nursing and Veterans Healthcare. "Nurses play a vital role in advancing our nation's health care through research and clinical practice. Jonas Scholars are addressing important health care needs in veterans' health, psychiatric-mental health, vision health, and environmental health."