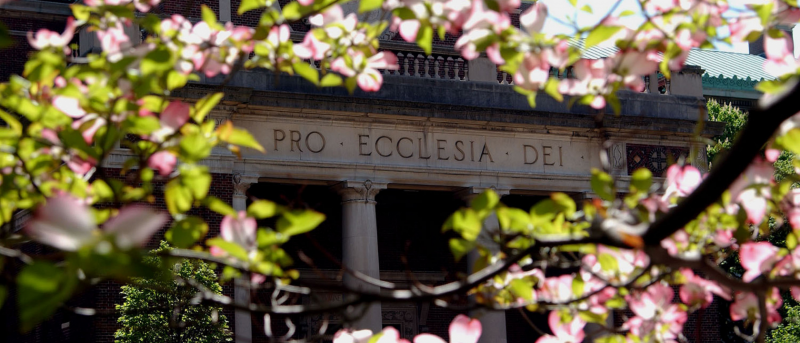 Dear Nursing Students:
The 2021 spring break, which runs from March 1-5, differs from those of the past. The number of COVID-19 cases in the U.S. and throughout the world is of great concern to our University community, and we must continue our adherence to all University policies that help keep us safe. We are grateful for the high level of compliance with our COVID-19 safety policies and do not want to jeopardize this achievement that has helped secure a positive and safe learning and residential experience. We especially want to avoid a post-spring break surge.
We are writing to remind you that the University's travel policy continues to apply for the spring term, including spring break. Given current conditions, we firmly recommend that you do not travel during the spring break except for personal or family emergencies. University Life is planning a range of virtual activities for those remaining on campus during this time. These will focus on learning, wellness, mental health, and community building. 
In addition to the policy noted above, the following rules relate to any travel undertaken during this period:
Travel for any purpose by all students must be registered with their school no later than February 18 in order to secure approval for specific plans. Failure to register and receive approval prior to travel will result in disciplinary action: Travel Registration Form
If you reside in University housing and travel during this period, you must comply with the applicable New York State (NYS) travel quarantine requirements, but we cannot guarantee University quarantine housing upon your return. You may need to quarantine off campus prior to returning to your residence and before participating in any applicable in-person instruction or campus presence.
If you do not reside in University housing and travel outside NYS during this period, you are still subject to the NYS travel quarantine restrictions before participating in any in-person campus activities.
Travel with more than one other University student is prohibited.
The requirements to return to in-person activities in terms of quarantine and testing will be in effect and are regularly updated on the COVID-19 Resource Guide for the Columbia Community.
The only exception to this guidance for quarantine is for an individual who qualifies for the New York State exemption for essential workers, and are deemed as such by their department (including front line healthcare workers, researchers, or some clinical students). These individuals are required to adhere to the essential worker guidance upon their arrival in New York City, including getting a COVID-19 PCR test within 24 hours of return AND AGAIN on day 4 after return. The 24-hour test must be negative to return to work, but the essential worker can continue to work while waiting for the results of their day 4 test as long as they are asymptomatic and complete their daily ReOpenCU app.
If you travel, please plan accordingly so that you can attend any in-person activities (such as simulation or clinical) upon your return. Please contact your program director if you have any questions.
We appreciate your compliance with these policies, meant to ensure a safe learning environment for you, your classmates, and your colleagues.
Best,
Judy Wolfe, Ed.D.
Associate Dean, Student Affairs