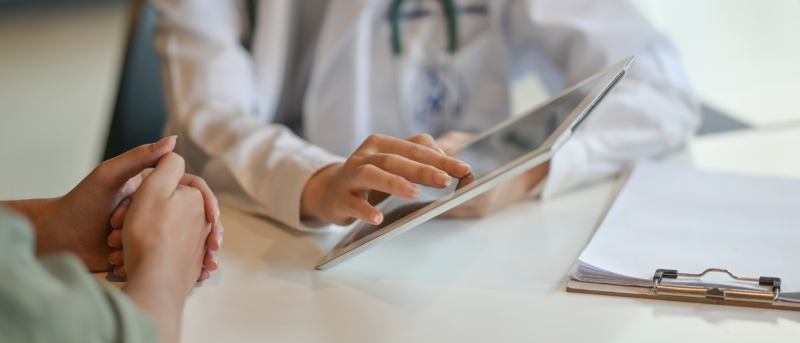 Study Associates Trauma and Cardiometabolic Risk in Sexual Minority Women
This article originally appeared in the Fall 2019 issue of Columbia Nursing Magazine.
Middle-aged and older sexual minority women (SMW) with a history of trauma are at heightened risk for poor cardiometabolic health, researchers from Columbia Nursing determined.
The finding suggests that clinicians should screen SMW for trauma as a risk factor for hypertension and diabetes—key markers of poor cardiometabolic status or cardiovascular disease risk—particularly in middle-aged and older women. "Because SMW are at higher risk for trauma and cardiovascular risk than heterosexual women, we recommend that clinicians consider routinely screening for trauma exposure and other cardiometabolic risk factors in this population," lead researcher Billy Caceres, PhD, an assistant professor, wrote.
Caceres and colleagues analyzed data from the Chicago Health and Life Experiences of Women (CHLEW) Study, a 20-year longitudinal investigation of SMW health, led by Tonda Hughes, PhD, the Henrik H. Bendixen Professor of International Nursing and associate dean for global health. They examined associations between exposure to childhood, adulthood, and cumulative lifetime trauma and psychosocial or behavioral risk factors that contribute to poor cardiometabolic health, specifically obesity, hypertension, or diabetes.
The psychosocial risk factors they considered were depressive symptoms, anxiety, PTSD, and low levels of social support; the behavioral risk factors were tobacco use, heavy drinking, illicit drug use, and overeating.
The study, which included a sample of 547 racially diverse lesbian and bisexual women, ages 18-75, revealed associations between elevated cardiometabolic risk and all forms of trauma, including physical abuse, sexual abuse, parental neglect, and intimate partner violence. SMW older than 30 generally reported higher rates of childhood and adulthood trauma than younger SMW, suggesting that exposure to childhood trauma increases risk of trauma in adulthood and greater cumulative or lifetime trauma. Both adulthood and lifetime trauma were associated with higher odds of reporting obesity and hypertension, while childhood trauma was significantly associated with higher odds of reporting diabetes.
Caceres concluded that providing culturally competent care to SMW requires clinicians to recognize the potential for higher risk of trauma among sexual minority women and the potential impact of such trauma on cardiometabolic risk.
This ongoing study is funded by the National Institute on Alcohol Abuse and Alcoholism of the National Institutes of Health and appeared in the September 6, 2019 online edition of Journal of Women's Health.