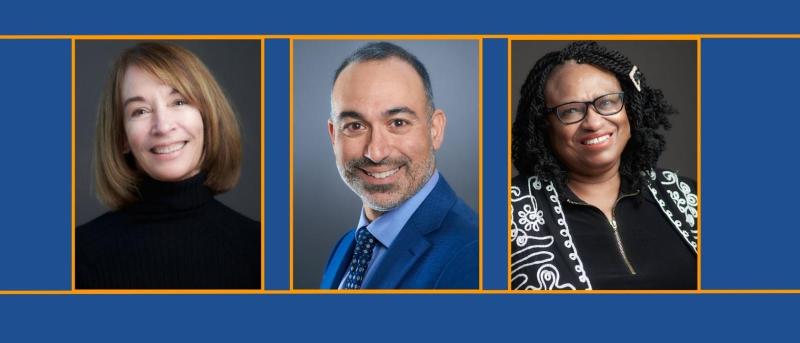 Three at Columbia Nursing Named to 2023 Crain's Notables
Elizabeth Corwin, PhD, vice dean, strategic and innovative research; Stephen Ferrara, DNP, associate dean, clinical affairs; and Vivian Taylor, EdD, associate dean, diversity and cultural affairs, have been selected as Crain's New York Business's 2023 Notable Leaders in Health Care. 
Columbia Nursing alum Susan Fox, BS '84, was also included on the list.  
Crain's Notable Leaders in Health Care recognizes outstanding individuals in the health care community in the New York metropolitan area. "The 84 individuals celebrated on these pages are truly exceptional—and their work is vital to the functioning of the city's health care system and the city itself," Crain's noted in its May 15, 2023, announcement.  
Access the article here: Crain's Notable Health Care Leaders 2023