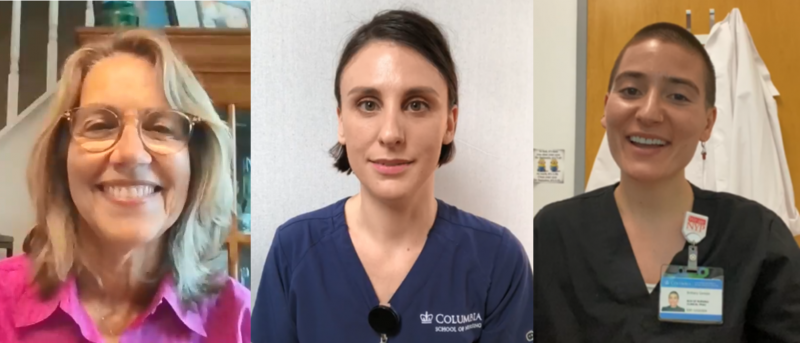 What Does It Mean to Be a Nurse?
To many nurses, being a nurse feels like a calling. And never has that calling been more evident than during these unprecedented times. On this year's National Nurses Week, Columbia Nursing faculty, students, and providers share why they chose the profession of nursing and what it means to be a nurse during this pandemic.
Read more stories about Columbia Nurses on the front line.
Columbia Nursing Faculty
Assistant Professors Heidi Hahn-Shroeder, DNP, Jeanne Churchill, DNP, and Elizabeth Hall, DNP, and Instructor Lisa Iannacci-Manasia, MS, share why they decided to become nurses – and how this pandemic has affected their view of the profession.
Alicia Genna
MDE student Alicia Genna shares her experience working in a COVID unit as her very first nursing job — and how she is comforting patients during a difficult time.
Ray Gannon
Brittany "Ray" Gannon, PhD, Assistant Professor and provider at our ColumbiaDoctors Primary Care Nurse Practitioner Group, shares what it means to be a nurse during the COVID pandemic.