Elaine L. Larson, PhD, RN, FAAN, CIC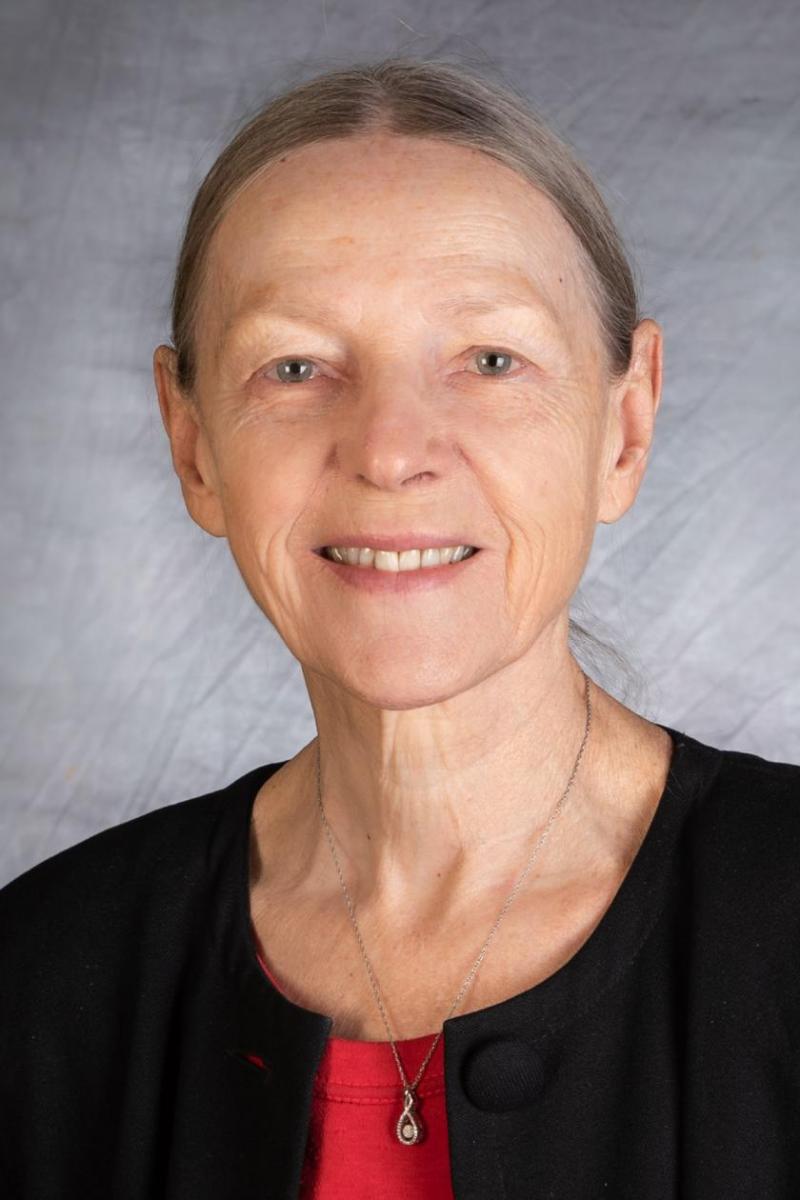 Overview
Research Activities: Institutional Review Board and human subjects research; Development of antimicrobial resistance; Health-care associated infections.
Elaine Larson is Anna C. Maxwell Professor Emerita and Special Lecturer, Columbia University School of Nursing and was Professor of Epidemiology, Columbia University Mailman School of Public Health, 1999-2020. She is a former Dean, Georgetown University School of Nursing. She is a Fellow in the National Academy of Medicine, Society for Healthcare Epidemiologists of America, Association of Professionals in Infection Control and Epidemiology, American Academy of Nursing, and the Infectious Diseases Society of America. Dr. Larson has been a member of the Board of Directors, National Foundation for Infectious Diseases and the Report Review Committee, National Academy of Sciences. She has served on the Board of Scientific Counselors, National Center for Infectious Diseases, Centers for Disease Control and Prevention (CDC), as well as the Chair of CDC's Hospital Infection Control Advisory Committee (HICPAC). She has also chaired two institutional review boards—for Columbia and the New York Academy of Medicine—for several decades.
Dr. Larson received the first Pathfinder Award from the National Institute of Nursing Research in 2003, an International Nurse Researcher Award from Sigma Theta Tau in 2011, and the John Stearns Medal for lifetime achievement in clinical practice, New York Academy of Medicine, 2014, and the Walsh McDermott Medal from the National Academy of Medicine, 2017. She was Editor of the American Journal of Infection Control for 25 years (1995-2020) and has published more than 400 journal articles, four books and a number of book chapters in the areas of infection prevention, epidemiology, and clinical research and has served as a consultant in infection control and nursing in international settings. Currently Dr. Larson currently serves on the President's Advisory Committee to Combat Antibiotic Resistance and as a member of the Board of Directors, Certification Board for Infection Control.
Academic Appointments
Anna C. Maxwell Professor Emerita of Nursing Research and Professor Emerita of Epidemiology
Special Lecturer in Nursing
Credentials & Experience
Education & Training
PhD, University of Washington
MA, University of Washington
BSN, University of Washington
Honors & Awards
2019: Honorary Distinguished Alumna Award, Columbia University School of Nursing
2018: Walsh McDermott Medal for Distinguished Service, National Academy of Medicine
2017: Designated as a Living Legend, American Academy of Nursing
2012: National Institute of Nursing Research Director's Lectureship Award
2011: International Nurse Researcher, Sigma Theta Tau
2009: 2008: Pioneering Spirit Award, American Association of Critical Care Nursing Lectureship, Society of Healthcare Epidemiology of America
2008: Pioneering Spirit Award, American Association of Critical Care Nursing
2006: Society of Scholars, Johns Hopkins University
2004: Society for Healthcare Epidemiology of America, Fellow
2004: Distinguished Research Award, University of Washington School of Nursing
2003: Pathfinder Award, National Institute of Nursing Research
2002: Elaine Larson Lectureship (endowed, named annual lectureship), Association for Professionals in Infection Control and Epidemiology
1998: National Academies of Practice, Distinguished Practitioner
Research
Prevention and control of infectious diseases, with emphasis on skin antisepsis and healthcare-associated infections
Research Interests
Antimicrobial resistance
Infection prevention and control
Infectious diseases
Informed consent
Research ethics
Selected Publications
Conway LJ, Larson EL. Guidelines to prevent catheter-associated urinary tract infections: 1980 to 2010. Heart and Lung 2012; 41: 271-283.
Patel SJ, O'Toole D, Larson E. A new metric of antibiotic class resistance in gram-negative bacilli isolated from hospitalized children. Infect Contr Hosp Epidemiol 2012; 33:602-607.
Landers TF, Cohen B, Wittum TE, Larson EL. A review of antibiotic use in food animals: Perspective, policy and potential. Publ Health Rep 2012; 127:4-22.
Larson EL, Cortazal M. Publication guidelines need widespread adoption. J Clin Epidemiol 2011; 65:239-246
Larson EL, Cohen B, Gebbie K, Clock S, Saiman L. Interdisciplinary research training in a school of nursing. Nurs Outlook 2011;59:29-36.
Ferng YH, Wong-McLoughlin J, Barrett A, Currie L, Larson E. Barriers to mask wearing for influenza-like illness among urban Hispanic households. Publ Health Nurs 2011; 28:13-23.
Pogorzelska M, Stone PW, Cohn EG, Larson E. Changes in the institutional review board submission process for multicenter research over 6 years. Nurs Outlook 2010; 58:181-187
Dunn-Navarra AM, Cohen B, Stone PW, Pogorzelska M, Jordan S, Larson E. Relationship between systems-level factors and hand hygiene adherence. J Nurs Care Qual 2010; 25:ePub ahead of print.
Landers T, Apte M, Hyman S, Furuya Y, Glied S, Larson E. A comparison of methods to detect urinary tract infections using electronic data. Joint Comm J Qual Patient Safety 2010; 36:411-417.
Scanfeld D, Scanfeld V, Larson EL. Dissemination of health information through social networks: Twitter and antibiotics. Am J Infect Contr 2010; 38:182-188.
Honors & Awards
2012 National Institute of Nursing Research Director's Lectureship Award
2011 International Nurse Researcher, Sigma Theta Tau